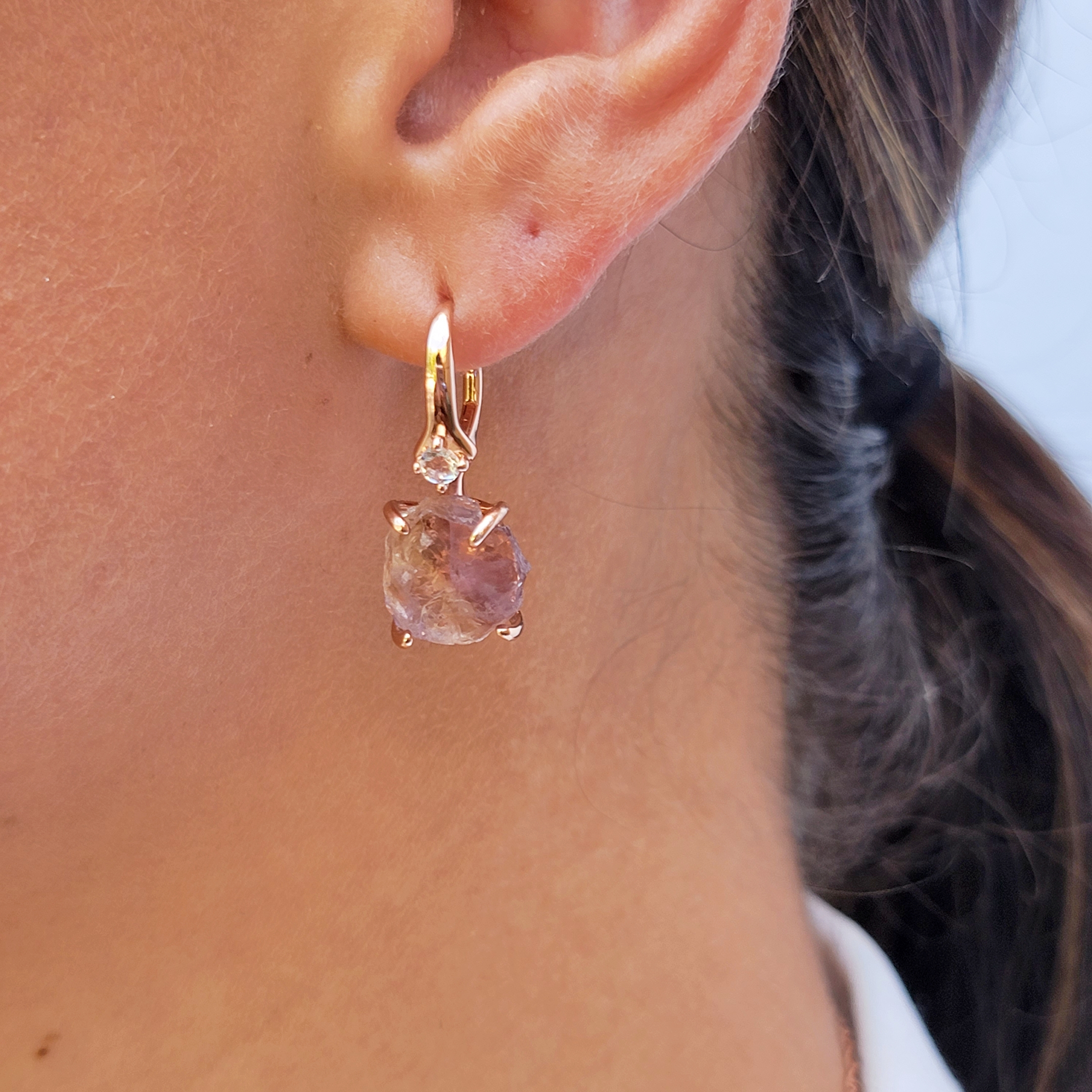 Dazzle in one of the world's rarest and most beautiful stones thanks to Uniquelan Jewelry and their new collection of raw uncut ametrine crystal jewelry.
The rare but naturally occurring stone is a combination of amethyst and citrine and, as such, offers you deeply variegated hues that blend from rich deep purple to warm golden yellow. Uniquelan Jewelry's ametrine collection takes advantage of the utterly unique colors of this stone, as well as its natural healing energies.
Go to https://uniquelanjewelry.com/collections/ametrine-1 to find out more.
A recent fashion exposé from The New York Times on the most unusual gemstones on earth lists ametrine as the number one rare gemstone you should become familiar with. Created exclusively in Eastern Bolivia in the Anahí Mine in the Sandoval Province, the newspaper named ametrine as one of the world's rarest and most beautiful single-source gemstones in the world.
However, despite its rarity, it remains affordable; Uniquelan Jewelry is proud to be bringing raw, authentic ametrine crystals to consumers across the United States like yourself.
The jeweler's collection includes necklaces, pendants, bracelets, rings, and earrings. One popular item is the Raw Ametrine Crystal Ring that features a large 2.1-carat stone framed by two clear quartz gemstones, showcasing the captivating changing colors of the stone to you.
If you are after a dainty and refined look, which still highlights this special, rare stone, Uniquelan Jewelry also has the Raw Ametrine Chain Bracelet, which showcases a 1.7-carat ametrine set amongst clear quartz in fine 24k gold over sterling silver chain.
If you are interested in the spiritual and energetic properties of gemstones, the store offers you raw and uncut stones that capture the most of ametrine's potential for sparking your creativity, calming your anxiety, creating abundance in your life, and providing good energy.
Uniquelan Jewelry is a raw jewel specialist and fashion jeweler based in North Carolina. They exclusively retail authentic, high-quality, and sustainably mined beautiful natural gemstones.
A spokesperson for the jewelry boutique said, "Complete your outfit with this dazzling purple gold ametrine, a premium cut from the finest grade crystal. Ametrines are known as the stone of connection. As a combination of citrine and amethyst, they help improve creativity and self-confidence."
Ametrine offers the perfect aesthetic and spiritual harmony between amethyst and citrine – Uniquelan Jewelry's collection makes the most of this dazzling stone!
Visit https://uniquelanjewelry.com/collections/ametrine-1 if you want a piece of ametrine jewelry that is truly one-of-a-kind.