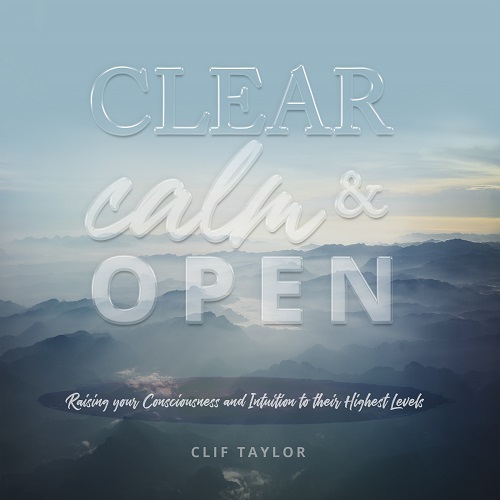 For some of us, the phrase 'Free Your Mind' calls forth the distorted guitar and heavy backbeat of En Vogue's early 90's genre-bending anthem. But to author and instructor Clif Taylor, these words are a mantra and a mission. In his latest release from Connected Spirit Publications, Mr. Taylor helps readers find connections that liberate the mind and thought patterns using his three-step Clear Calm & Open technique.
You can find these methods of achieving a greater life/business balance in the book of the same name. Best of all, this short digital release is available from Connected Spirit for the low price of $1.99.
Check it out at https://www.cliftaylor.com/product/clear-calm-and-open
While founding the publishing company, Clif Taylor continued a successful thirty-five-year career in the oil business. His work took him all over the world, and he soon sought to share his methods of combining entrepreneurship and mindfulness. His first book, Connect, was published in 2006 and launched Connected Spirit Publications. Since then, the company has released dozens of fiction and non-fiction books for both adults and children.
His most recent release, Clear Calm & Open, helps you achieve a stronger connection to yourself and others, building on the concepts established in his first book.
In the new 30-page digital work, the author looks to heighten your ability to discover new solutions that enhance the quality of daily life. The three-step technique in Clear, Calm & Open is drawn from yoga, prayer and meditation practices and made easily accessible. Auxiliary training and education are available through podcasts, webinars, as well as personal training sessions.
Clear Calm & Open is available to you in PDF format and supports the core mission of Connected Spirit Publications to create books and stories that are compelling, beautiful, and basically revealing. More details are available at https://www.cliftaylor.com
A spokesperson for the publishing company said: "Collectively, when you practice mindfulness through the Clear, Calm and Open technique, you begin to experience enhanced clarity that removes internal and external distractions; being in this state naturally guides you to dissolving obstacles, realizing answers to questions, resolutions to conflicts, and next step actions to take to rise above challenges."
You can can find more details about the company as well as the author's recent release at https://www.cliftaylor.com/product/clear-calm-and-open