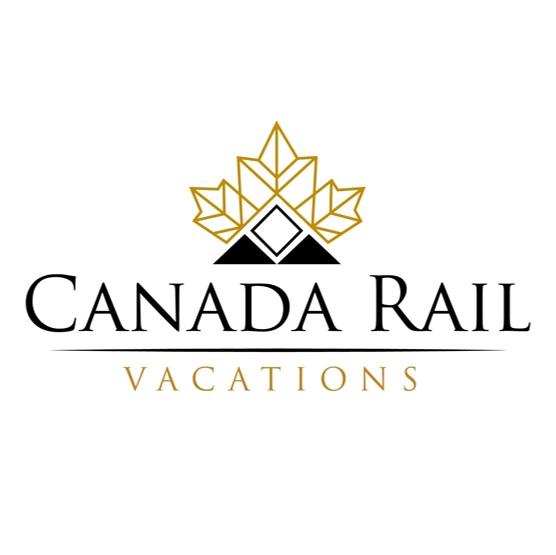 Before I became a full-time vacation blogger, I used to work for a small-town newspaper.
When I had the opportunity to blog instead, I left town by rail the same day.
You could say it was an Ex-Press train…
While there are several ways to cross Canada on a vacation, flying bypasses the beautiful scenery the country is known for, and driving can take several days (if not weeks) of uncomfortable travel.
Canada Rail Vacations has you covered, with luxury rail tours that take you through the most scenic locations on the way to Banff, Alberta, inside the comfort of a glass-domed viewing coach.
Visit https://canadarail.ca/tours/rockies-passage-eastbound to see all their travel options for the upcoming season, or to customize your own vacation package.
Canada Rail Vacations' options now focus on the Canadian Rocky Mountains and Banff, Canada's highest town and home to more than 1000 glaciers. Their Eastbound tours from Vancouver to Banff include two days aboard the Rocky Mountaineer, with all traveling done by daylight so you won't miss any of the sights.
All of Canada Rail's vacation packages are fully customizable, though it is important to make any special requests known to Canada Rail Vacations staff when booking your holiday. The standard packages include all meals aboard the train, hotel accommodations, an independent tour, and transfers between stations.
With their tour, you begin your journey in Vancouver and spend your first day traveling alongside the Fraser River, Canada's largest producer of salmon, before passing by Hell's Gate. This narrow spot in the river got its name from an early explorer, who described it as, "a place where no human should venture, for surely these are the gates of Hell."
Luckily, you'll be passing by in a luxury, glass-domed train car – not trying to cross the river on foot.
After spending the night in Kamloops, the railway tour resumes through Alberta, with a view of the snow-capped Canadian Rockies. Along the way, you'll enjoy gourmet meals sourced from local ingredients served in the dining car, and "to-your-seat" drink service in the coach, before arriving in Banff.
What do the glass-domed cars look like, and what kind of sights will you pass on the way? Check out Canada Rail Vacations' official Instagram page for a sneak-peek, at https://www.instagram.com/canadarailca
While the 2022 tours Eastbound to Banff are completed for the season, Canada Rail Vacations has opened up booking for 2023, with up to a dozen tours per month. You can find the full list of destinations, tours, and dates on the company's website.
They don't just travel from Vancouver to Banff – you can book a vacation package traveling either East or West, ranging from a few days for a short trip, or up to 16 days for a journey that starts at the Pacific Ocean, and ends at the Atlantic Ocean.
Canada Rail Vacation tours really are above-and-beyond, for both the sights and the service.
Don't take my word for it though, just take a glance at some of their 5-star Google Reviews.
Here's a quick excerpt from one satisfied vacationer, "I got to use Canada Rail for my 40th birthday to go on the Rocky Mountaineer and it was one of the best trips of my life! We went in the gold car, which I highly recommend. The roof is glass, so you can see everything and the scenery is amazing. The service was impeccable. I felt like a Queen the whole time."
No matter where you want to go, or what sights you want to see, Canada Rail Vacations can get you there in comfort and style!
It's also a great opportunity to tell way too many train jokes.
Did you hear the one about the train track and the motorway?
They walked into a pub together and the train track said, "A pint for me, and one for the road."
Visit http://canadarail.ca to find a full list of 2023 vacation options, or to customize your own luxury tour by rail.