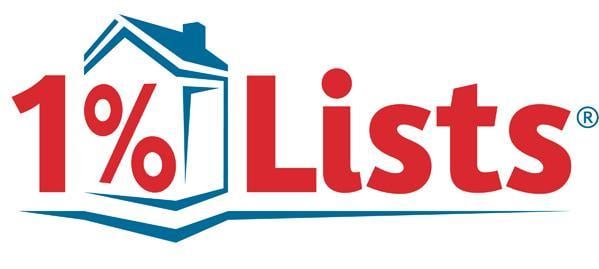 Saving thousands in real estate commissions is not only possible - it should become the standard, say Grant and Kelly Clayton, the founders of 1 Percent Lists.
By eliminating outdated processes that are just a cash drain for sellers, this agency introduces a discount realty model that saves thousands in selling commissions.
Go to https://www.1percentlists.com/sell-my-home-cheap/ to learn more!
Home sellers in Biloxi now have access to an effective real estate brokerage solution that offers all the benefits of traditional real estate representation at up to half of the costs.
Since the savings result exclusively from tech-related process optimization, there is no compromise in quality, says agency co-founder Kelly Clayton. You'll continue to benefit from a complete real estate service including professional photography, online marketing on all the top platforms (MLS, Realtor.com, Zillow, etc), listing placement and management, and professional contract negotiation.
"How we market products and how we communicate was rapidly changing," said agency co-founder Grant Clayton. "With the growth of the internet, smartphones, and digital marketing platforms, it became quickly apparent that everyone was learning how to do much more marketing for much less money. It didn't matter what you were shopping for; everyone was racing to be more efficient and more cost-effective on the web. As a result, search engine optimization became a major aspect of marketing. 1 Percent Lists uses One Click SEO as our SEO Agency to ensure that our brand, as well as your listing, gets as much attention on the web as possible."
About 1 Percent Lists
Founded in 2014 by Grant and Kelly Clayton, the agency has grown to over 18 states and almost 30 local franchises. 1 Percent Lists has been named the #3 Fastest Growing Real Estate Brokerage in America, with its local franchises entering the Inc. 5000 regional lists in New Orleans and Louisiana. For more details on the brand's franchise model, visit https://www.1percentlists.com/real-estate-franchise/
"We listed our house on a Thursday and by Sunday we had two formal offers and a third that was interested if the others fell through," said a satisfied seller. "This company will continue to disrupt the Realtor space in a very positive way. We couldn't be more impressed and satisfied."
There's simply no better way to sell your Biloxi home in 2023 - why waste thousands paying the agency to do stuff that simply doesn't work (or isn't needed), when you could be saving it all and using it on something more productive?
Make the smart choice when selling your property - go to https://www.1percentlists.com to learn more about discount realty!