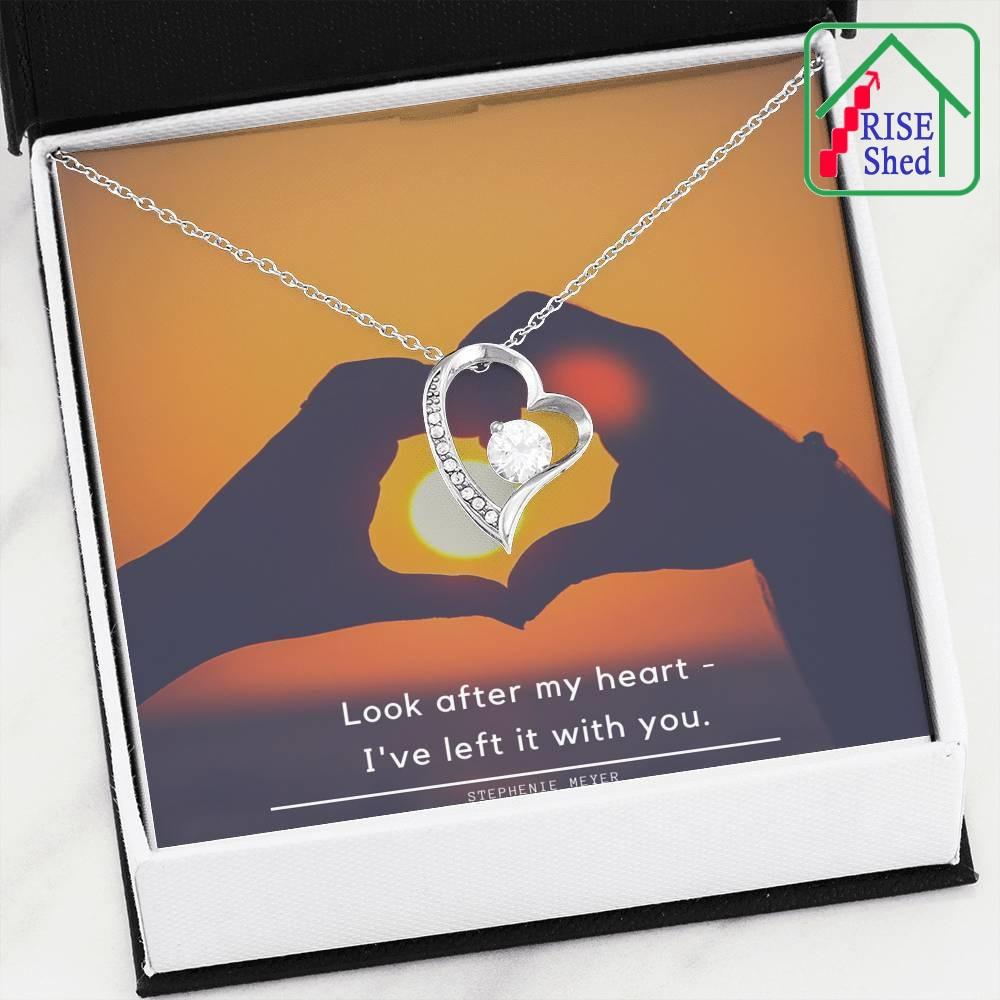 Valentine's Day is just around the corner! Have you gotten your loved one a present yet? RiseShed.com has just what you're looking for!
The company's newly expanded collection features a diverse range of eye-catching pieces that won't be found anywhere else. This distinctive collection includes pendants, bangles, and necklaces.
Go to https://riseshed.com for more information.
Its Valentine's Day jewelry collection ships for free if you spend $50 or more. You can customize certain pieces with back-side engravings that allow for up to two lines of twenty characters.
Personalized gifts offer a simple way to strengthen the bond between you and your loved one by demonstrating that thought was put into your present. Adding words of love not only makes the gift completely unique but also helps to make your loved one feel special and cared for.
You can get the Valentine's Heart Rays Of Love Charm Pendant Bangle. This jewelry piece has a heart-shaped charm with an eye-catching, colorful design, and you can select it in either stainless steel metal or an 18 karat gold finish. It features a hand-poured liquid glass dome that protects the charm and is water-resistant.
The shop also carries the Gold Rose Circle 18K Gold Pendant. It has a beautiful gold rose against a black background that makes it stand out. The pendant is circular and measures 23.5 millimeters in diameter. The necklace can be adjusted from either 18 to 22 inches to fit your loved one's taste and style. This item also comes in a sophisticated box ready for gifting.
Other items in this collection feature designs including, daisies and unicorns. As well as the Love Formula Necklace, from the Hormone Molecule Collection, inspired by The Bachelor TV show.
RiseShed.com utilizes patent-pending technologies to create modern fashion jewelry of exceptional quality. The company prioritizes customer satisfaction above all else and thus offers replacement pieces in the rare case that an item arrives damaged.
A spokesperson for the company said: "We are very proud of the quality of the items that we send you. Our designs are printed directly onto the base for the most vivid of colors, unlike cheaper quality products that are printed on paper and then clipped together."
"Apart from 18-karat gold pieces, we have stainless steel pieces that are ideal for people with sensitivity to nickel and can't wear silver," they added.
RiseShed.com offers elegant jewelry pieces for a variety of special occasions. Visit their website today to start customizing!
Ready to surprise your loved one with jewelry they'll be proud to show off? Click on https://riseshed.com for the information you need!