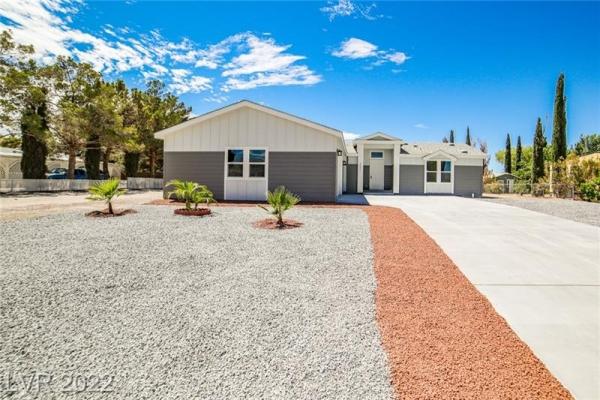 Want to hear some good news today?
Real estate prices in Pahrump are gradually coming down. Call The Dream Team for top listings in the area and for expert advice on finding your dream home.
With these real estate experts, you can buy property in Pahrump, whether it's an existing house or land for new development. Owing to the expertise of Ken Haring and Jeannette Draper, you can also get first-hand information on new listings in the Pahrump Valley area and in Southern Nevada.
Go to https://dreamteampahrump.com for more details!
The Dream Team's portfolio includes mobile-manufactured homes, single-family homes, and homes that can serve both residential and commercial purposes. It also includes underdeveloped lots for either residential or commercial development.
One of the new listings is a 5-bedroom mobile manufactured home located in Paiute Boulevard, Pahrump. This property sits on 1.19 acres of fully fenced land and features a living area with direct access to the backyard.
Another of the listings is a 3-bedroom family home featuring 2,304 sq ft of living space and located on Hafen Ranch road, Pahrump. This property also includes two commercial greenhouses.
Operating among the top 500 agents in Southern Nevada, the Pahrump real estate consultants have a solid track record of helping homebuyers to analyze current home prices to determine the best course of action.
The Dream Team has close relationships with investors and developers in the region, allowing it to provide you with multi-use properties that suit your needs and budget. You can search for properties in Southern Nevada neighborhoods, Mountain Edge, West Henderson, and the surrounding areas.
About The Dream Team at Access Realty, LLC
The Dream Team at Access Realty, LLC is a Pahrump, Nevada-based real estate agency that has served Southern Nevada since 2003. The agency combines the expertise and knowledge of realtors Ken Haring and Jeannette Draper to offer you comprehensive real estate assistance.
A satisfied client had this to say: "I was relocating from another state and had to work with Ken remotely while locating a home in Pahrump. Ken is very knowledgeable about the area and all aspects of real estate and was quick to respond to my inquiries."
Schedule a call with The Dream Team today at 775-382-8300 and find out if a home in Pahrump is the best investment, and how to find one that meets your needs.
Visit https://dreamteampahrump.com for more.