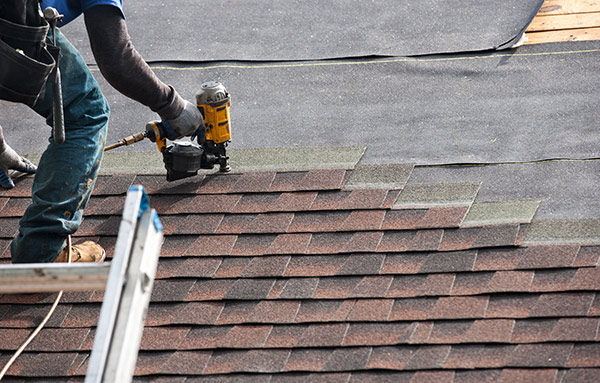 Did you know that asphalt roofs in Florida last about half the national average? Whether it's falling trees, giant chunks of hail, or just the whipping wind, roofs have a hard time of it in the sunshine state!
The company, a state-certified roofing contractor, has expanded its roof replacement and repair services in response to the accelerating growth of entrepreneurial activity in the metropolitan Orlando area: first rule of thumb for a new business - keep your roof on!
Check them out at https://tproco.com
Timothy Parks Roofing & Construction Inc. - TPRCI - now offers 24/7 emergency services and expanded coverage due to greater customer demand. Orlando was recently cited as the fastest-growing city for entrepreneurs in the U.S., with almost a 50% annual growth in new business activity.
The U.S. roofing market is growing at almost 2.5% annually and is expected to reach $18 billion in the next few years. In Florida, the demand for repairs and re-roofing is particularly strong, due to the high winds and frequent occurrences of hail. Homes and businesses with asphalt shingles on their roofs are especially vulnerable to hail, and strong winds from severe thunderstorms, tropical storms, and hurricanes can detach shingles, causing water leaks. Furthermore, tree branches are frequently blown onto the roofs of Orlando residences.
TPRCI offers cost-effective roof replacement solutions for both residential and commercial properties. The company will perform a comprehensive evaluation of your property and will walk you through the process step by step. The firm recognizes that a roof replacement is a critical, long-term investment that must be handled by a contractor that offers long-term peace of mind.
For storm damage, shingle replacement, and emergency roof repair, the company offers same-day services. In addition, the company has extensive remodeling, HVAC, plumbing, and painting experience, and can tailor its services to meet your needs. TPRCI also handles property inspections and knows what insurance underwriters look for when evaluating roof coverage.
Timothy Parks Roofing & Construction Inc. is a locally owned and operated roofing contractor with over 40 years of experience. The company is a fully licensed and insured roofing and construction contractor that prides itself on the quality of its workmanship and the trust it has earned from thousands of customers over the years.
One recent customer commented: "Timothy Parks Roofing & Construction Inc is a top-notch company. The response time is excellent and the quality of the job is first class."
You don't want to just wait around. Repairs are inevitable, even if a replacement is a bigger consideration. Either way, you want to work with people you can trust.
So go to https://tproco.com and see what people like you say about their services. Or just call 407-901-7380 and arrange for a free estimate!