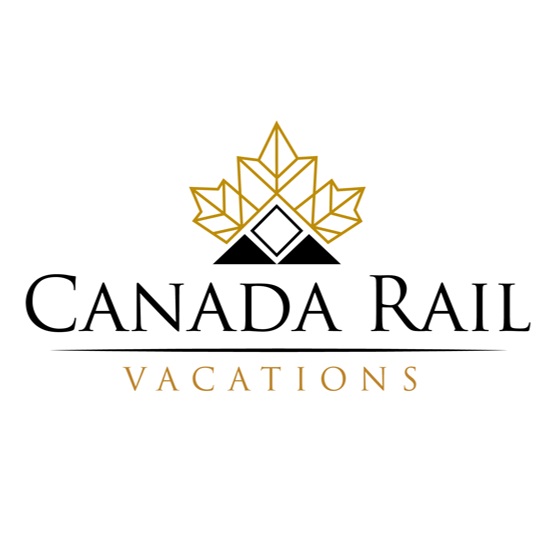 Do you know what they call a locomotive during its first day on the job?
… A trainee!
Oh, I really crack myself up, and there are dozens more where that came from.
Do you know why locomotives always make those loud screams when they've got a full load?
Because they're a freight of cargo!
Okay, okay – no more, I promise… for now.
With more than 5,000 kilometers of Canada to explore, from East to West, traveling by car to see the country can be overwhelming, especially if someone in the backseat is telling bad jokes the whole way.
Canada Rail Vacations, a fully Canadian-owned and operated business, has a better option, with new sightseeing tours that take you from coast to coast aboard a luxurious train, while still being fully customizable.
Go coast to coast, just through the mountains, or design your own custom vacation – visit https://canadarail.ca/via-rail-tours
Canada Rail Vacations has dozens of unique tour options available, including the new luxury Canadian Adventurer Westbound train, for passengers traveling from Toronto to Banff or Vancouver. This trip includes visits to Niagara Falls, Columbia Icefields, and two national parks – a journey that you'll definitely never forget.
While the company carefully designs every luxury tour to include as many memorable sights and locations as possible, the Canada Rail Vacations team also offers highly customized tours on request. One popular option in recent years involves taking the Toronto to Vancouver luxury tour, ending the journey by rail at Banff for additional time in the national park, and continuing later to Vancouver by train, or Calgary by bus.
This particular tour includes trips on two of Canada Rail Vacation's most popular trains. "The Canadian" train carries you from Toronto, through the prairies, Jasper, Lake Louise, and Banff. From there, if you're continuing past Banff, you board "The Rocky Mountaineer," which travels only by daylight through the Canadian Rocky Mountains, so you can take in all the sights.
The trains themselves have been designed specifically for luxury tours, with glass-domed ceilings so you can enjoy the scenery and private sleeper cars for parts of the trip where the train continues traveling overnight. All meals aboard the train are included and served hot in mid-century rail dining cars. Want a sneak peek at the trains and some of the sights? Check out their official Instagram, at https://www.instagram.com/canadarailca
Want to take the newest Canada Rail Vacations tour from Toronto to Vancouver, but prefer to end their tour by rail in Banff, and cut the 12-day vacation to a 9-day trip? The tour includes two nights in a Banff hotel, and a 5 hour guided tour of local attractions, before passengers who are continuing the tour board the Rocky Mountaineer for the next stage, through the mountains.
Wherever you want to go in Canada, there's no better way to get there than by rail.
These luxury trains and tour packages are designed not just to get you to your destination, but to make the entire journey a delight.
Visit https://canadarail.ca to find your perfect railway vacation – or customize one to suit your needs.