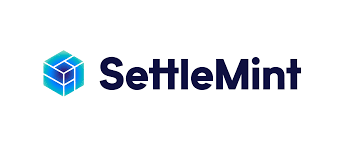 Do you know how many programmers it takes to install a lightbulb?
None – because it's a hardware problem.
Instead, they just install more windows to make it function for half the day.
Unfortunately with how complicated the job of a developer has become in recent years, this isn't nearly enough time – and they're going to end up working in the dark unless they can find a low-code tool to speed up their job.
With the ability to develop blockchain applications in-browser, SettleMint's rapid production platform has been used to develop use-case applications to full production in weeks. The platform works with a variety of blockchains, including Etherium, Enterprise Etherium, Polygon, and Binance Smart Chain.
Visit https://www.settlemint.com to learn more about low-code blockchain development solutions.
SettleMint provides a low-code environment capable of rapidly building, launching, integrating, and monitoring your blockchain applications. You can deploy the completed applications using several popular cloud services, including Google Cloud, Amazon Web Services, and Microsoft Azure.
Your applications can be deployed across multiple cloud networks, and the platform also allows Bring Your Own Cloud and On-Premise options. Cross-geographical region applications are also possible, with a full list of the regions available on the company's website.
Smart contracts can add business logic to your applications, either by applying SettleMint's pre-built smart contracts or by creating new ones using the template library and Integrated Development Environment (IDE.) There are a wide range of pre-built smart contracts for popular uses, including ERC-20 tokens, ERC-21 trading cards, and supply chain finance.
The SettleMint integration studio uses a drag-and-drop interface that allows you to rapidly connect your blockchain applications to other applications, using a library of pre-designed integration modules. Using the integration studios and the included middleware, you can connect your blockchain applications to off-blockchain applications securely.
The blockchain as a service platform is designed for the rapid construction and deployment of Web3 services, Dapps, and NFT minting, for users who are less experienced with coding or who wish to improve their speed from use-case to full production.
A spokesperson for the company said, "At SettleMint it is not about what we can do, but about what our customers can do with our product. It is great to see that the new version of our platform didn't go unnoticed. Being named by Gartner as a 'Cool Vendor' for enterprise blockchain, and being selected by Everest Group as a 'Trailblazer' in low-code platforms, are great recognition of the value our product delivers."
While you could write your entire blockchain application by hand, and then worry about how you're going to integrate it – there's a faster, easier way.
Visit https://www.settlemint.com to get a personal demo, or try out the blockchain as a service platform for free.