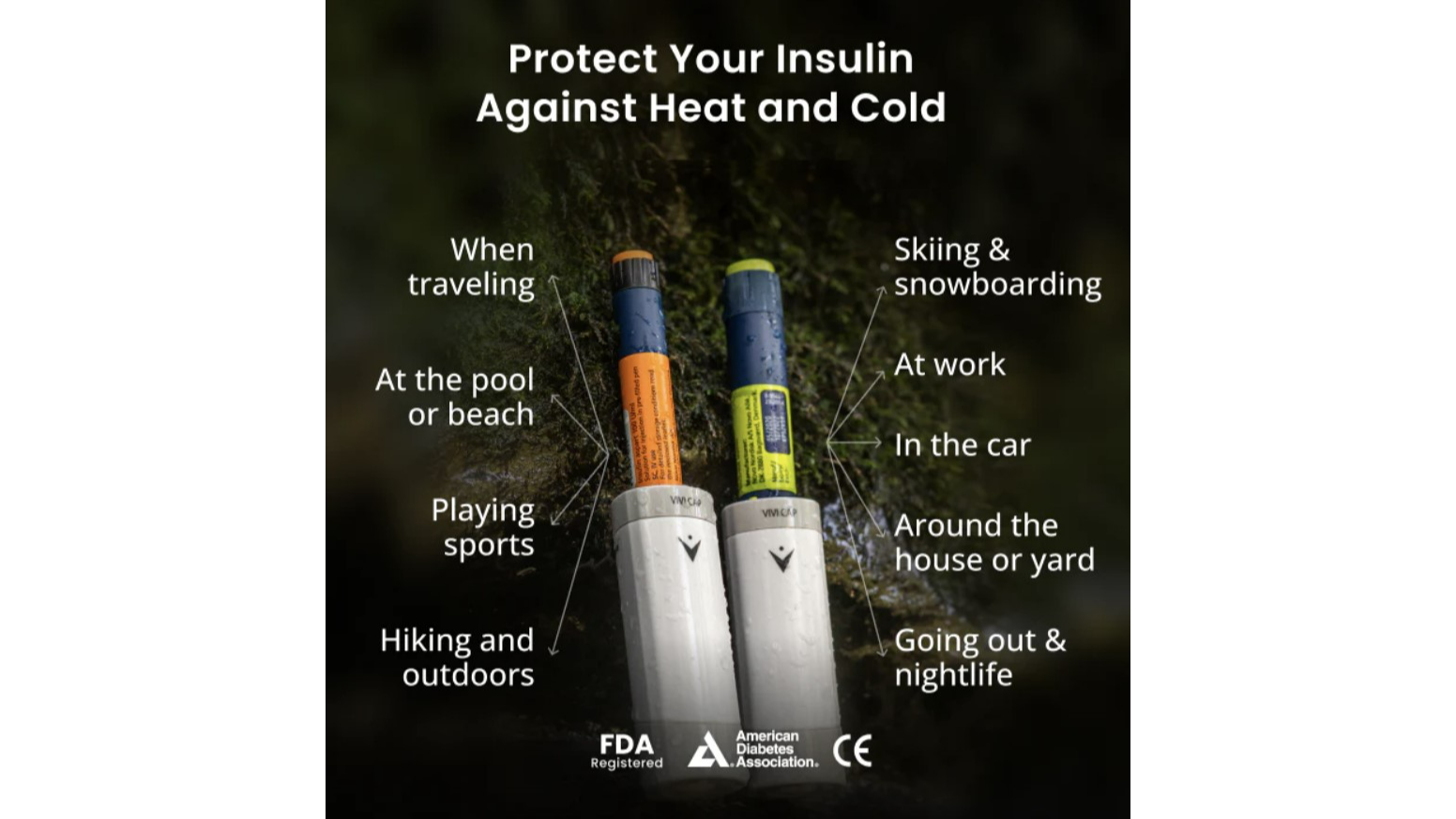 You can give a gift that will truly change your loved one's life this year with TempraMed. Their insulin pen travel case will vastly improve how your nearest and dearest people with diabetes manages their condition.
Their new travel case, sold as the VIVI Cap: Thermal Insulin Pen Carrying Case, is FDA-registered, CD-registered and fully TSA-approved. TempraMed's new case has been designed to fit all insulin pens and injectors that are currently on the market, and to provide your loved one with a secure, climate-controlled and slimline portable carrier.
Go to https://tempramed.com/products/vivi-cap-1 to find out more.
The launch of their new insulin injector travel cases coincides with the ongoing rise of diabetes in the United States. According to the latest figures from the CDC, 37.3 million Americans, meaning roughly 1 in 10 people, have diabetes, with the incidence of diabetes rising annually.
If managed correctly through lifestyle changes and the use of an insulin pen, the impacts of diabetes can be drastically mitigated. However, without adequate management, it can lead to blindness, kidney failure, heart attacks, stroke and lower limb amputation.
This is why TempraMed is so passionate about making it easier for your loved one with diabetes to ensure they can receive the correct dose of insulin whenever they need to and wherever they are.
The medical engineers at TempraMed appreciate that one of the greatest difficulties when it comes to diabetes management is logistics around insulin temperature exposure, and you have likely seen your friend or family member struggling to find genuinely secure and appropriate portable storage for their insulin injections.
Now, you can get them a small and lightweight carrier that can easily fit in their purse or a pocket while still providing 24/7 protection to the insulin pen inside. TempraMed recommends the device in particular for work, school, travel and sports.
Insulin that is exposed to temperatures which are too hot or too cold can quickly become unsafe, and, if used, may negatively impact your loved one's glucose levels and thus overall condition. Therefore, you'll both love the fact that without the need for ice packs, refrigeration, or battery charging, their thermal carrying case blocks direct light from reaching insulin pens and keeps them at the perfect temperature, due to its built-in temperature sensor.
If you give a VIVI Cap, you can be assured that it is a gift of the finest quality. The cooling case comes with a three-year warranty and requires no maintenance.
TempraMed Inc. is a medical devices retailer that is proud to be constantly innovating new technologies that improve the lives of people with diabetes and other conditions. They recommend the VIVI Cap: Thermal Insulin Pen Carrying Case to you as the perfect give to give a diabetes sufferer this Holiday Season.
A spokesperson for the manufacturer said, "VIVI Cap protects you and your insulin from damage due to unsafe temperatures, every day for years. For every new insulin pen you use, you can replace the pen cap with your VIVI Cap – for immediate protection."
TempraMed knows that even a small device can make a big difference to the health and wellbeing of a person you love.
Visit https://tempramed.com/products/vivi-cap-1 to bring a genuine smile to the face of your nearest and dearest insulin pen user this Holiday Season.