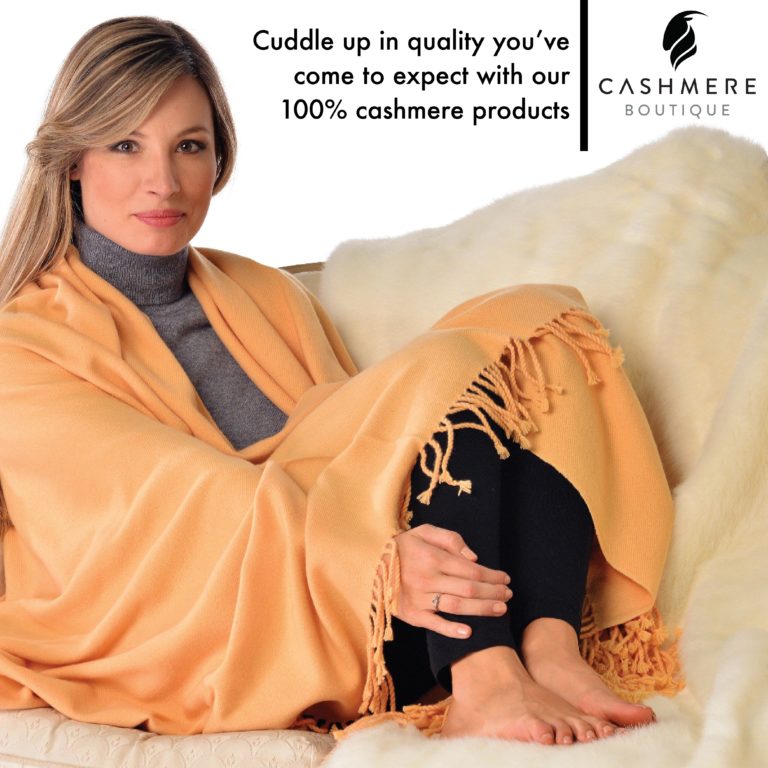 Ah, how pretty and soft pashminas are! They keep you nice and toasty during wintertime and can make any outfit look instantly elegant, right? But have you tried wearing one on your head? This isn't a prank to get you to look silly, I promise! Cashmere Boutique's guide can show you how to style them for updos so you can wear them whenever you want, not just when it's cold!
The boutique highlights that while usually used as an elegant accessory for evening or formal wear, their pashmina shawls can make a stylish addition to your casual outfit in the summertime, too.
Go to https://www.amazon.com/stores/page/1192C84D-6267-4D24-88C9-7D847FDE7FA3?ingress=2&visitId=1cd6c37b-213c-4596-910f-0cd46499c4a5&ref_=ast_bln for more information.
The guide suggests that you can take your shawl along on your vacation and use it as a poncho on the beach or while jetting off. You can also use it to add a fashionable element to your outfit on a warm city break.
Cashmere Boutique's shawls can be styled as headscarves as well. You can tie your shawl in a bow by first pinning your hair into a bun at the crown of your head, placing the middle of your unfolded pashmina at the nape of your neck. Then you need to bring its ends to the center of your forehead, tie a knot, and tie the long ends to create a big, attractive bow.
The fashion experts also encourage you to try the spiral knot style. You can achieve this by tying your pashmina's ends in the middle of your forehead and twisting them around each other into a snug spiral. Then, you need to tuck the loose ends under your scarf near your ears to create a neat look.
The turban style is another simple and eye-catching look that you can create. To do this, you must tie your pashmina around your head and tie a double knot at the front of your forehead. You must then open your pashmina's ends widthways and tuck them in the back of your head so that none of your hair is showing. You can also use a brooch to keep the shawl in place and add a pop of color.
You can also use the shawl to drape it over your shoulders, as a light jacket alternative, or wear it like a scarf. Because of their versatility, these shawls can be styled and worn year-round.
Cashmere Boutique carries an extensive range of pashminas in a diverse range of colors including black, brown, grey, purple, pink, blue, yellow, red, and green. The store also carries blankets, scarves, and accessories.
A satisfied customer said: "The scarves are large and luxurious. Great for a summer or winter evening. Very good customer service."
Cashmere Boutique has beautiful pashminas that will make you stand out from the crowd! Visit their shop to get your own today!
Ready to use pashminas to create refreshing summer looks? Click on https://www.cashmereboutique.com/product-category/women/pashminas for the information you need!