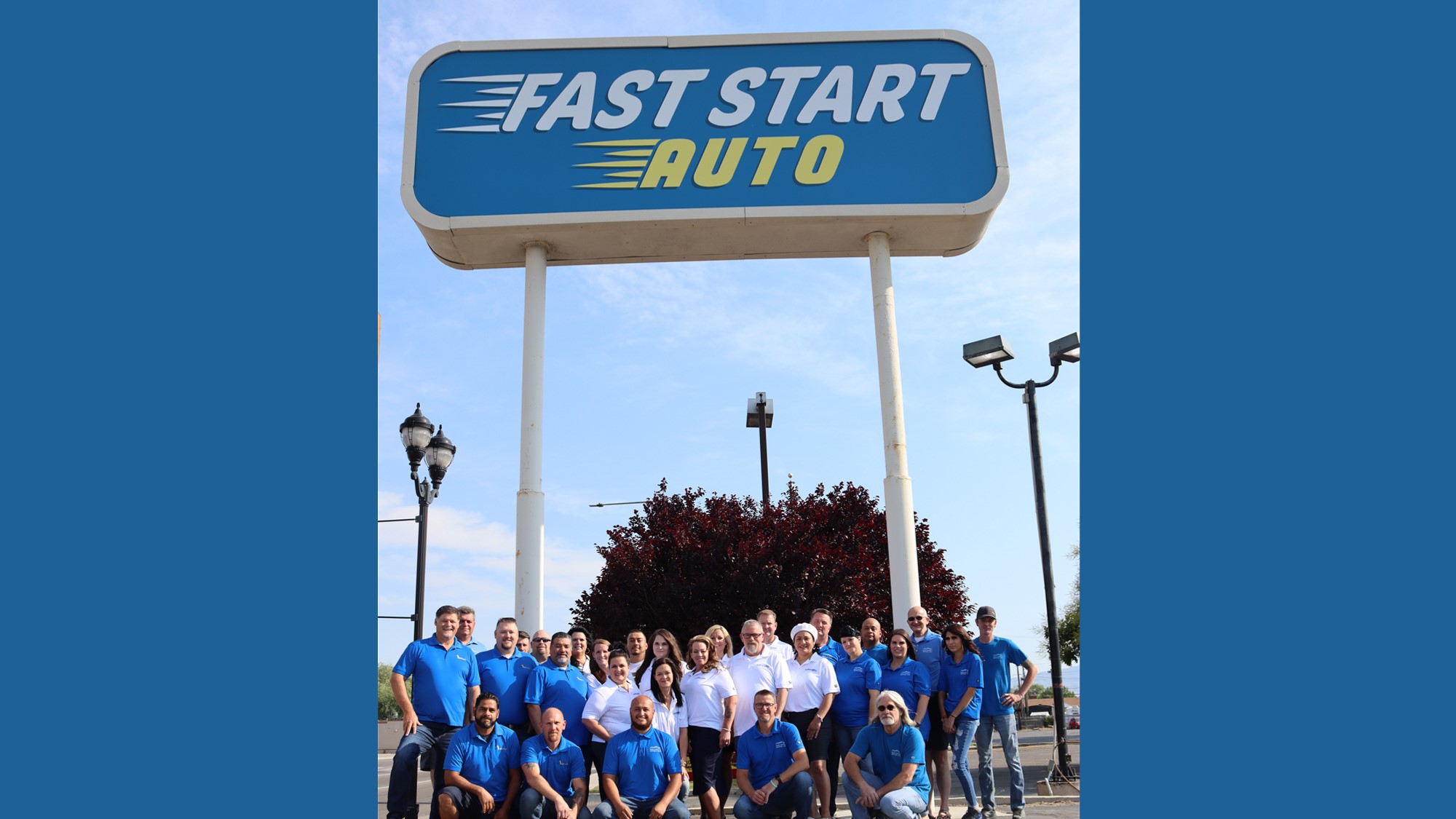 Are you finding it difficult to get the car or truck you want because of a poor credit rating? That's not fair. You shouldn't need the bank's approval to move forward on your personal decisions. If you're in the market for a high-quality, low-mileage used vehicle, Fast Start Auto has you covered. They'll work with you to find the right car at the right payment structure so you can drive your dream car right off the lot.
Fast Start Auto in Midvale, Utah specializes in high-quality pre-owned vehicles and in-house buying solutions for customers with poor or bad credit. If you're looking for a reliable, great-looking car, truck, SUV or van, you can visit the company's website to apply for credit approval right now, and start shopping their latest lineup.
Submit your application right now, at https://www.faststartauto.com/applications
As the newest member of the Rocky Mountain Motor Cars family, Fast Start Auto takes pride in its inventory. The team will provide you with the highest levels of service while helping you find a pre-owned vehicle that fits your lifestyle and your budget.
New arrivals include the Nissan Altima, Nissan Rogue and the Infiniti G. Mid-tier additions include the Ford Escape, Jeep Liberty, Dodge Avenger and Volkswagen Jetta. The newly arrived Kia Sorento, known for its rugged yet classy-looking interiors and exteriors, offers superior fuel economy. You can check them all out on the website, or pop by the dealership to put your deal into action.
All vehicles on the Fast Start Auto lot have passed a comprehensive inspection and come with a free, 2-year/24,000-mile warranty. This means you get peace of mind, guaranteed excellent value, and a sweet new ride.
Along with their BHPH financing, Fast Start Auto offers you on-site repair and maintenance services, and car buying services as well. Contact them to learn more, at https://www.faststartauto.com/contact-us
The sales associates at Fast Start Auto speak English and Spanish, and maintain an impressive 4.7-star rating over more than 120 reviews. That says it all right there!
Check out their reviews, at https://goo.gl/maps/SrkKEioRnK76iMBx9
A dealership representative says, "At Fast Start Auto, we feel we have the best used cars, trucks, SUVs, crossovers and vans in the region. We offer Buy Here Pay Here auto financing to anyone with bruised credit because we don't want life's little obstacles to hold our customers back from getting the car or truck of their dreams."
With a range of models that span the high-end to value-oriented spectrum, Fast Start Auto is making your car buying process a more enjoyable, accessible, and rewarding experience.
Are you ready to drive home in style? Visit https://www.faststartauto.com if you want to find out more.