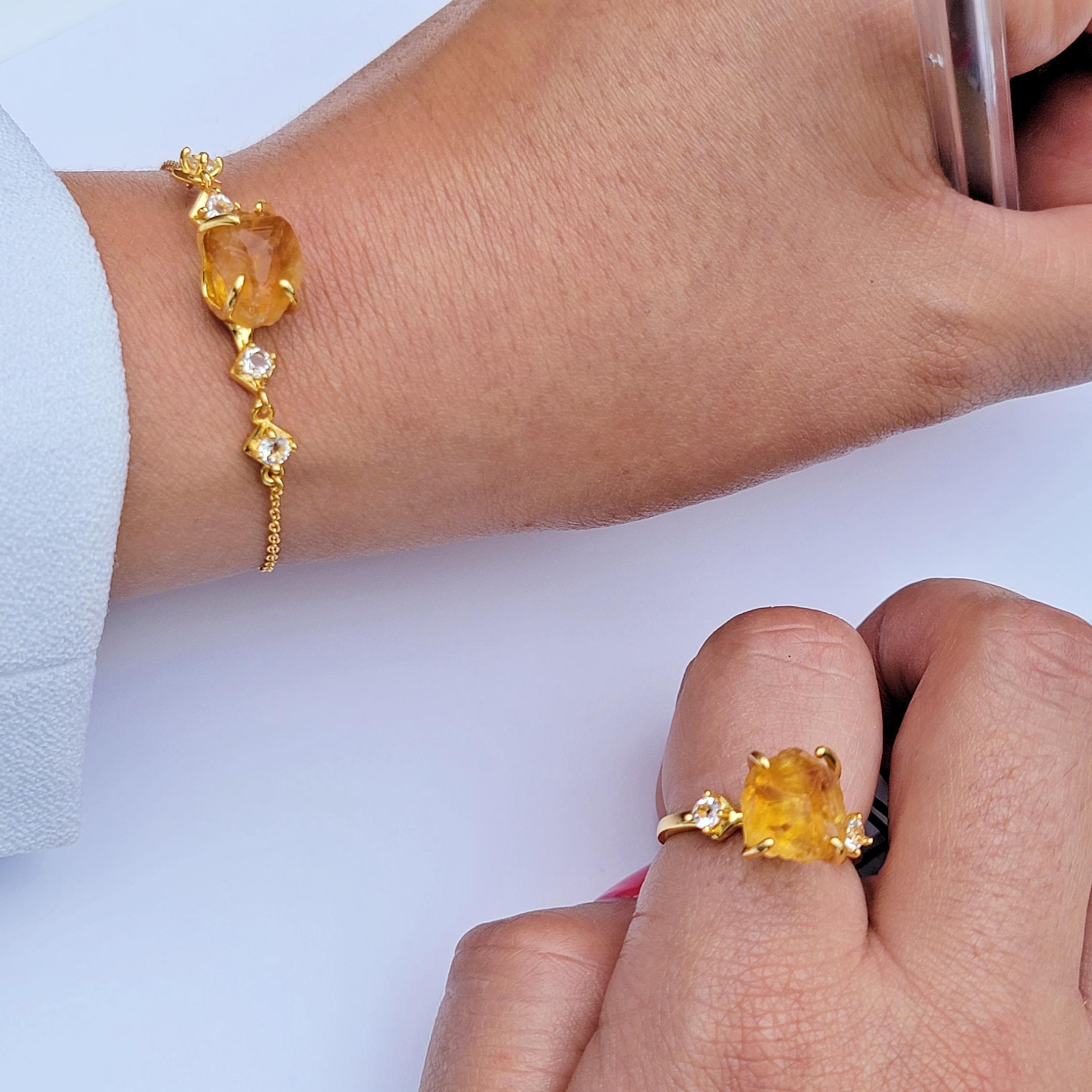 When Marilyn Monroe sang that diamonds are a girl's best friend, she hadn't even seen Uniquelan Jewelry's utterly unique and unforgettable raw solitaire stones.
The bespoke jeweler has a new range of uncut solitaire rings in unique natural black, blue, and Herkimer diamonds. Uniquelan Jewelry believes that these authentic, one-of-a-kind pieces make the perfect anniversary gift or way for you to commemorate a special occasion.
Go to https://uniquelanjewelry.com to find out more.
According to the latest research by Morgan Stanley, 51% of consumers now believe that purchasing ethically sourced diamonds is important. If you don't want to purchase a stone that has been mined in conditions that contribute to global suffering and environmental degradation, Uniquelan is proud to tell you that they source their diamonds exclusively from sustainable Canadian and American mines.
The jeweler's genuine raw crystals have also been polished and set with a view to maintaining the natural energetic and spiritual healing power of each stone and enhancing the purity, harmony, abundance, and love that is associated with the diamond.
New rings in the collection that you can select from include the Raw Black Diamond Ring. You can choose this distinct 5-6mm 0.8 carat stone in a timeless 24kt rose or yellow gold over sterling silver claw setting. You'll also love Uniquelan Jewelry's Raw Blue Diamond Ring. This deep ocean-hued stone is offset by the store's fine rich gold band.
For another take on the diamond, you can opt for the Raw Herkimer Diamond Ring. The ring is available in white, yellow, or rose gold and features the distinctive glittering double-terminated quartz crystal that is only found in Herkimer in New York.
Uniquelan Jewelry specializes in high-quality, handmade raw gemstone jewelry. In addition to their new diamond ring collection, you can purchase their stud and drop earrings, necklaces, and bracelets in popular stones like emerald, moonstone, ruby, topaz, alexandrite, and zircon.
Uniquelan Jewelry is a North Carolina-based studio that specializes in handmade, natural, and authentic raw stone jewelry. They ship across the United States.
A spokesperson for the store said, "Complete your outfit with our conflict-free black, blue, and Herkimer diamond solitaire rings. They are premium cut from the finest grade crystal. These rings are a perfect gift for you or your loved one, and we believe a perfect gift can make a lifetime memory."
Uniquelan Jewelry has the most beautiful, healing, and sustainable raw diamonds in the country.
Visit https://uniquelanjewelry.com to purchase a diamond ring that will truly be your best friend.