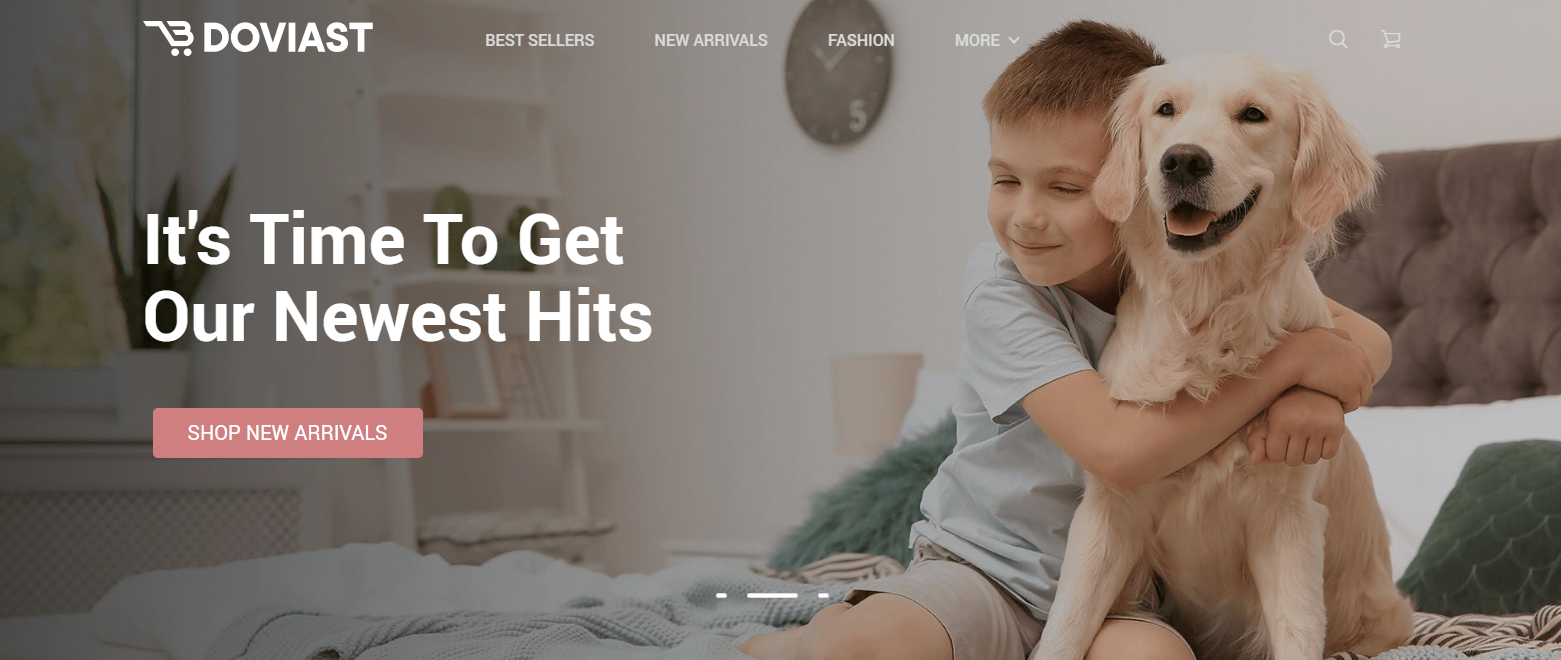 This year, make it a Doviast Christmas and do all of your holiday shopping online in one place.
With the gift-giving season fast approaching, the store is proud to now be selling you high-quality yet affordable portable devices for audio and gaming. As with their whole electronics range, with their new products, Doviast is committed to bringing you the latest technologies and practical devices that can make life more simple and enjoyable.
Go to https://doviast.com to find out more.
With December already underway, Doviast is hoping to be a true one-stop shop for you if you are on a mission to complete your Christmas shopping. As such, on top of the new additions to their gadgets and portable home electronics line, the online retailer has also added to their toys and entertainment, apparel, health, lifestyle, kids and pets lines.
In home electronics, Doviast has added gift options to suit all budgets and all recipients. If you're shopping for avid gamers, the store recommends new highlights to you like their Anti-Blue Light Gaming Glasses, which are designed to suit any face shape and come in an array of trendy colors. Also popular is their new Integrated Handheld Mobile Game Controller, which uses silicone precision touch to turn any cell phone into a game console with four-finger operation.
You'll appreciate that the store has also added more wireless gaming headphones to their range, including their new travel-ready foldable sets.
If you're shopping for an audiophile this Christmas, the store has top-quality options like their Bluetooth Portable Speaker by T&G. You'll love that at a fraction of the price of the biggest names in Bluetooth speakers, this highly rated device offers 10W high-power 3D sound, has a 1200 mA high-capacity battery and is also waterproof.
If you are looking for general home and lifestyle gadgets, you will also be impressed by new additions like Doviast's Intelligent Neck Massager, 13-Ounce USB-Rechargeable Fruit Blender, Anti-Lost Smart Bluetooth Tracker, and more.
Doviast is on a mission to provide you with the best products at the lowest prices. They ship across the US using UPS and USPS.
A spokesperson for the online retailer said, "Welcome to doviast.com. All our products are developed with a complete dedication to quality, durability, and functionality. We've made it our mission to not only offer the best products and great bargains, but to also provide the most incredible customer service possible."
For the best portable home electronics and gadgets at the best prices, you need Doviast.
Visit https://doviast.com to experience the Doviast difference and sort your Christmas shopping early.