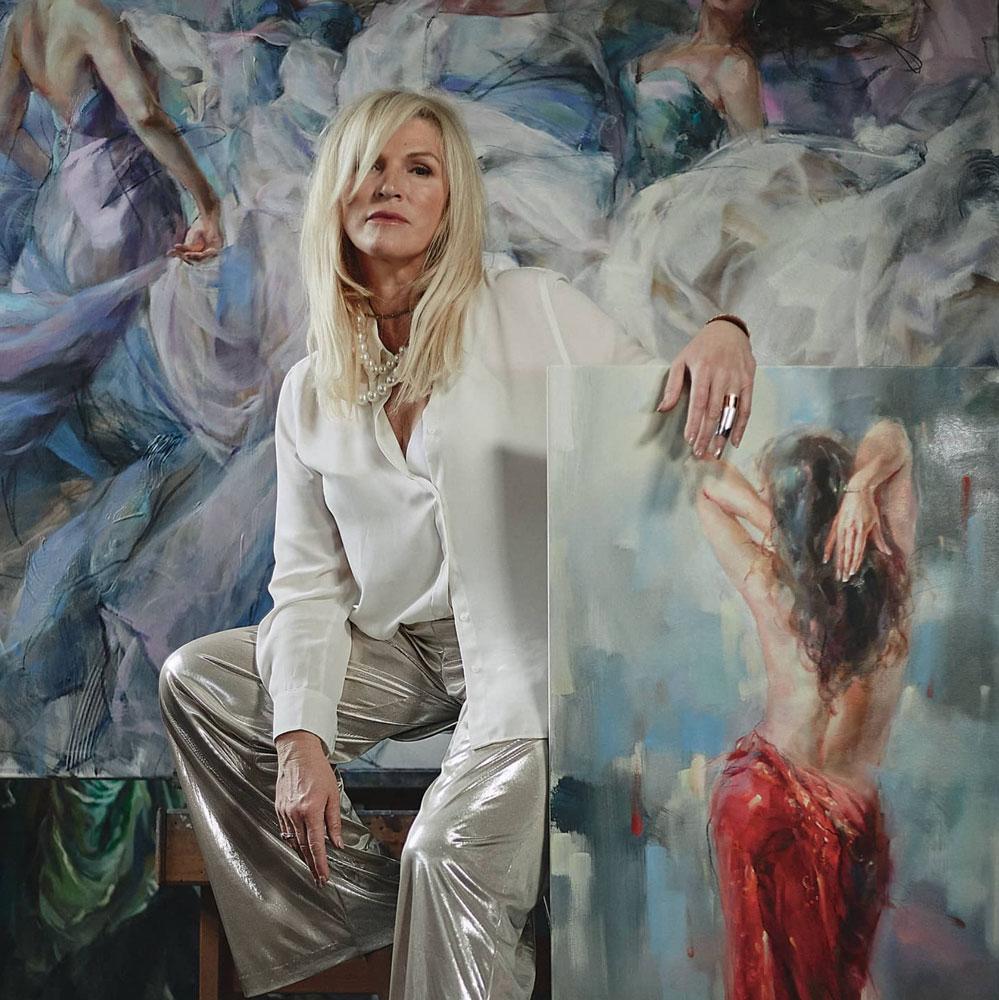 If you're a contemporary art collector who is looking for artwork that fuses the best of classic and modern art, Anna Razumovskaya's new Romantic-inspired pieces show the talent of a true master.
The esteemed Russian painter has become internationally renowned for her contemporary romantic style and unique expressionistic figures. As such, Art Leaders Gallery are particularly proud to be an official dealer of her new collection. Razumovskaya's subject matter takes on the dynamic movement of dreamy female figures and the diaphanous nature of fabrics.
Go to https://www.artleaders.com/artists-biographies/anna-razumovskaya-romantic-figure-paintings to find out more.
The gallery's release of the collection follows on from recent exhibitions of Razumovskaya's work in solo shows in some of the world's major art capitals, including New York, London and Paris.
If you are unfamiliar with her work, across her career, Anna Razumovskaya has drawn upon the work of classical figurative masters like Reubens to create a distinct style of contemporary impressionism, that is enriched by soft yet dynamic and textured brushwork and warm complementary tones.
You'll observe that Razumovskaya's new collection captures dancers, ballerinas and musicians in liminal moments of motion, and makes the ephemeral details of movement suspended and permanent.
The exciting new figurative collection includes images of ballerinas and hints of a Venetian masquerade influence, as depicted in End of Evening.
Highlights of the collection that you can purchase through Art Leaders Gallery include works like Loving the Spin. This evocative dreamscape presents you with a central ballerina in motion, flanked by two impressionistic dancers tracing her twirling steps. Its soft gold and grey-blue palette is made distinct by daring flushes of royal purple.
You can also select from pieces like Pearl Bracelet, a Romantic piece which captures a young violinist in the melancholy Renaissance pose of the thinker. Rendered artfully through Razumovskaya's typical visible, fluid brushwork, unblended colors and attention to natural light, this is a warm and oneiric piece.
You'll appreciate the fact that all the artworks available at Art Leaders Gallery are hand embellished mixed media on canvas. Your purchase will come with a certificate of authenticity signed by Anna and will be numbered. Multiple size prints and custom sizes are typically available, so speak to the accommodating gallery owners today.
Art Leaders Gallery is proud to be at the forefront of Michigan's art scene and have a strong reputation as one of the most reputable dealers in the state. They work with local, interstate and international artists and clients, and ship worldwide.
A spokesperson for the gallery said, "Art Leaders Gallery is proud to be an official Anna Razumovskaya art dealer. This brilliant artist is recognized for her unique romantic figures and for the impactful scenes of beauty that emerge in her works."
For truly evocative, textural contemporary impressionism, you need the work of Anna Razumovskaya.
Visit https://www.artleaders.com/artists-biographies/anna-razumovskaya-romantic-figure-paintings to see which one of her pieces will make the perfect addition to your collection.