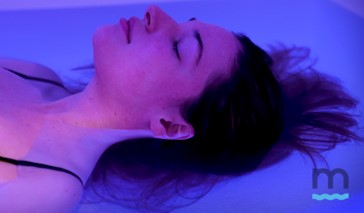 On a typical day, we're faced with hundreds – if not thousands – of distractions and that can take a toll on our physical and emotional wellbeing. Imagine being completely distraction-free, in a state of blissed-out relaxation. With Mindful Waters, you can.
Catering to stressed-out professionals, their sensory deprivation therapy can facilitate meditation, allowing you to access deep states of relaxation. At the spa, you can soak in luxury float tanks that can free you from all outside distractions, including light, sound, and the pull of gravity.
Go to https://mindfulwaters.com for more info.
Also known as float therapy, the treatment is used to aid mindfulness by reducing external stimuli. As well as soothing stress and anxiety, float therapy is said to improve the mood and increase feelings of happiness. It's also known to boost blood circulation, calm the nervous system, and reduce chronic pain.
Prior to treatment, each tank is filled with water and Epsom salts – a chemical compound that increases muscle relaxation and aids buoyancy – and heated to room temperature. During treatment, you will float in complete darkness and silence and will feel deeply relaxed, weightless, and even euphoric. Afterward, you may notice a reduction in physical pain and find you are able to think more clearly.
Interested? You can schedule a sensory deprivation session by selecting the 'book a pool' tab on the company's website. You may choose a 30, 60, or 90-minute session. A couples' float option is also available. You will have access to a private changing area and all amenities – such as ear plugs, bathrobes, and organic body products – are provided. Prices start at $85.
Outlining the benefits of sensory deprivation therapy, a company spokesperson says, "Find clarity in the blank spaces of your mind. Be still. Unwind and restore your balance with the latest float therapy technology treatments that are as indulgent and relaxing as they are effective. Our float therapy tanks offer a unique therapeutic experience that reduces external stimuli as much as possible to help the body achieve a natural restorative state."
About The Company
Mindful Waters is a luxury wellness spa that offers alternative relaxation therapies. Their services include compression massage, hydrotherapy, infrared sauna sessions and are ideally suited to individuals who want to calm their bodies and minds.
With Mindful Waters, you can feel your stresses melt away.
Ready to let go of stress and tension? Go to https://mindfulwaters.com to book your session now.