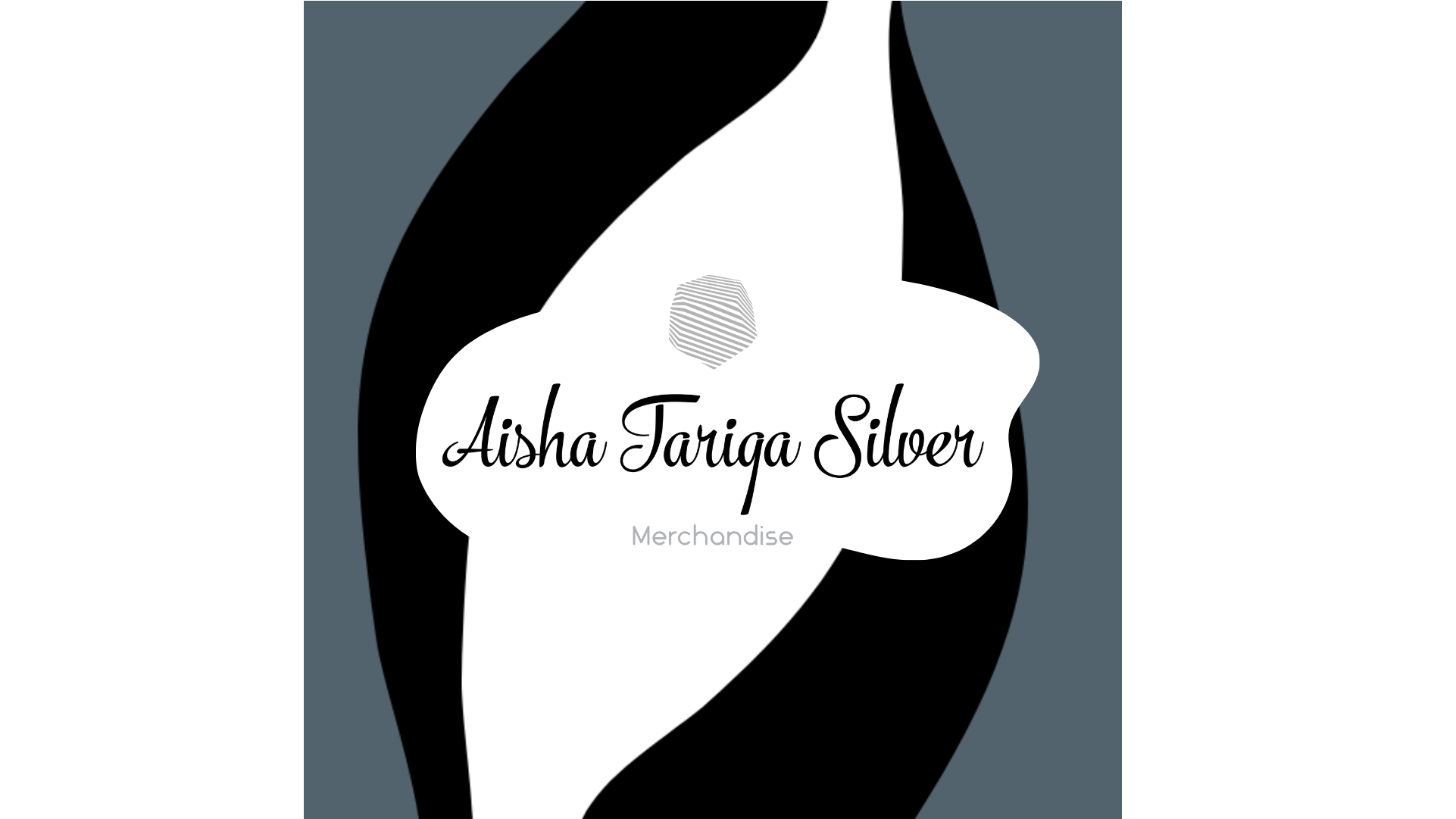 You're a creative person. You want clothing and accessories that express your own unique style. You're also civic-minded and eager to give back to inner-city youth. Perhaps you're an urban artist, photographer, or a dancer, or a musician looking for a brand that matches your own progressive values.
The Aisha Tariqa Silver accessory line is just what you've been looking for. These items are specifically designed with the modern, urban creative individual in mind.
For more information, check out https://www.aishatariqasilver.com
Each accessory is exclusive to Aisha Tariqa Silver and offers comfort and fashion to artistically-minded, progressive individuals. The core beliefs of the brand are expressed through the unique patterns and mindful reminders of kindness, fearlessness, and community.
All of the designs are created by poet Aisha Tariqa Abdul Haqq, who began writing poetry at the age of ten. She has released two poetry collections exploring themes of mental and emotional wellness. The unique fashions available at Aisha Tariqa Silver draw on the poet's writing and share messages of emotional support.
The new accessory line reflects the brand's desire to empower artists and lift the community in urban environments.
Aisha Tariqa Silver prides itself on inclusivity, and all designs are available in a variety of sizes. Best of all, 2% of the proceeds from all domestic purchases will be donated to one of four charities that are working hard to end poverty and promote mental health in America's inner-city youth.
Creator Aisha Tariqa Abdul Haqq said: "I always knew I wanted to go into the fashion industry, but found my niche when I began researching urban progressive artists and found out they had one thing in common- they all needed an emotional support system. Building off of that need, I created a place where clothing can provide comfort to those striving to build and live their lives according to their own values. This concept became more than just a clothing store. It's an artistic fashion store."
All pieces are designed to promote self-expression and help creative individuals showcase their unique styles and fashion choices.
"We believe that when we are in touch with our true selves, we feel empowered to live the lives of our dreams. As a result, we are committed to supporting the individual expression of each person who comes across our store. Whether you're looking for new clothes, poetic expression, or emotional support, you'll find it here. We strive to offer apparel that reflects your unique personality and taste while helping you express your individuality in style," said Aisha.
Check out all the fashions and accessories available at https://www.aishatariqasilver.com