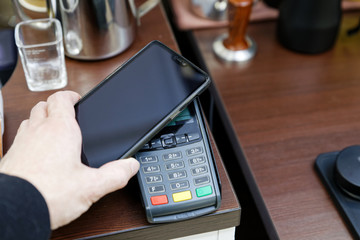 Cyber security can't be built on trust alone! Stealth Entry's Intellichain service is your best bet to achieving zero-trust fortification on your network, allowing you to deploy secure enterprise solutions and payment services without worry.
The company's new service will help you create safe, customizable, and decentralized systems for transactions, which can hold up to the highest standards for cyber security.
Go to https://www.stealthentry.com/intellichain to find out more!
Stealth Entry's blockchain features several layers of defense against online theft, fraud, and other threats. The zero-trust framework used in its Intellichain service has various applications that will be valuable to finance, retail, insurance, and government sector organizations.
A zero-trust security framework fortifies networks by requiring that all users are consistently authenticated, validated, and authorized in order to maintain access. The major benefit of this approach is your ability to implement strict control over remote or local systems without compromising their efficiency.
Stealth Entry's Intellichain service delivers an ideal route to establishing zero-trust frameworks that eliminate complexities and intermediaries in data processing, allowing you to maintain optimized payment systems.
The company also offers custom application development, cyber security assessments, and other services based on blockchain technology.
In addition, Stealth Entry runs a threat operations center that can conduct an in-depth analysis of your organization's security architecture and develop customized solutions to address any discovered lapses. Its threat operations center uses incidence response techniques, vulnerability analysis, reverse engineering, and other modern cyber security methods to ensure that your network is consistently protected against threats.
About the Company
Based in Westerville, Ohio, Stealth Entry develops solutions for improving cyber security and the cost-effectiveness of data management systems. The company was founded in 2009 and has since built a reputation for providing services to prominent institutions and industries. Stealth Entry also partners with certified experts to provide training in ethical hacking, dark web and memory forensics, malware defenses, and more.
A spokesperson said, "Understanding the needs of our customers is imperative to our success, and every effort is made to assist the client in meeting their objectives. By doing so, Stealth Entry acts as a reliable partner for fulfilling your cyber security and network architecture needs."
Don't let security concerns stop you from getting the very best. Call Stealth Entry at 614-423-9334, and get your network covered with the most secure zero-trust system in the market today!
Want to know more? Go to https://www.stealthentry.com/intellichain