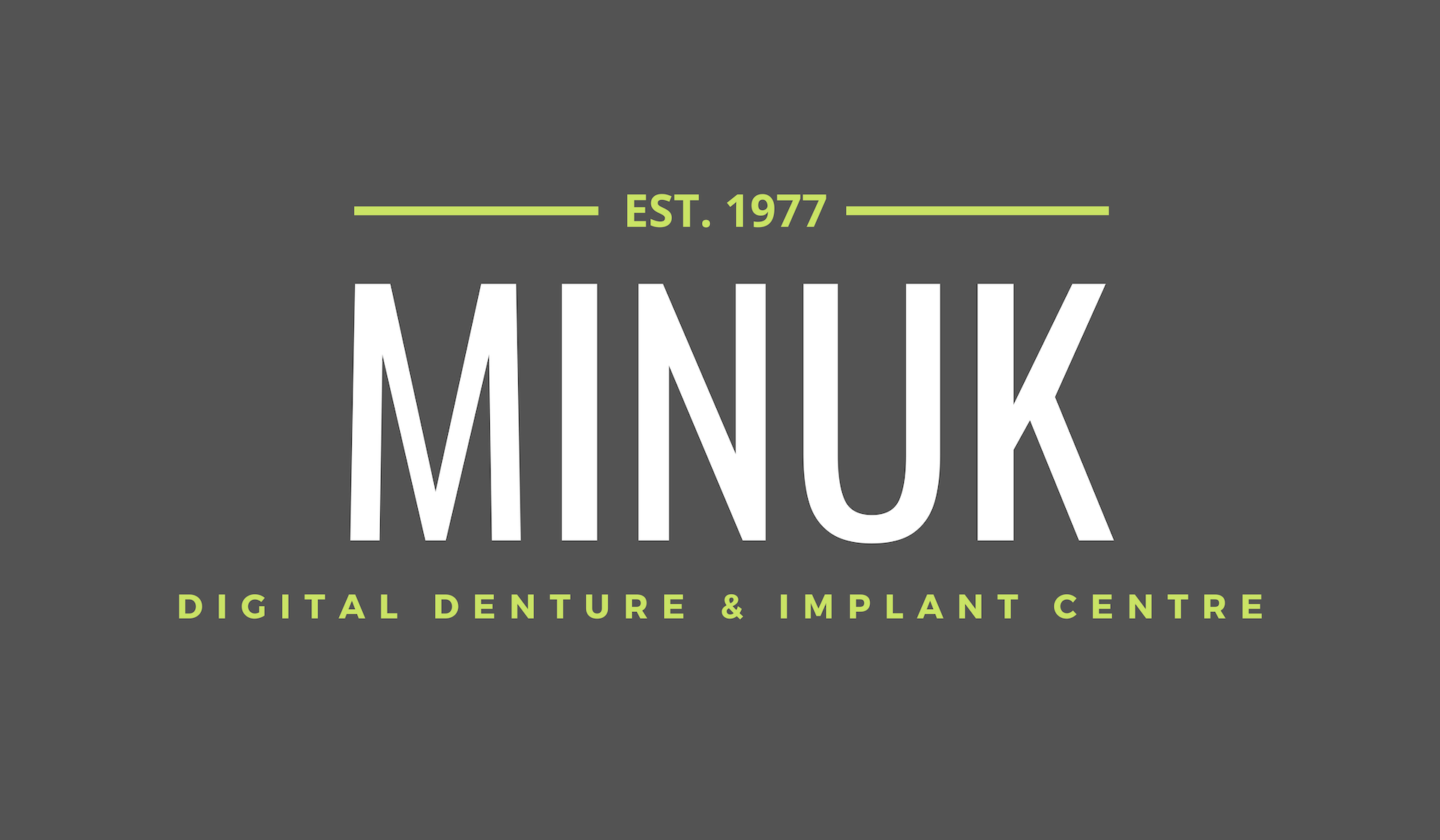 If you're a denture wearer, you know that a perfect fit is essential. The problem is, your jawbone and gums will change over time and that means a once-new-fitting denture will eventually start giving you trouble.
If this happens, what you may need is a reline or rebase.
Ill-fitting dentures don't get better with time, they get worse. But with same-day appointments at Minuk Digital Denture & Implant Centre, you can get the refitting you need for the fit you want without waiting weeks to see your denturist.
Your dentures should be relined every two years at least. And, if you need this service immediately, you can count on a same-day appointment with the caring experts at Minuk Digital Denture & Implant Centre.
Learn more and book now at https://minukdenture.com/denture-2
Most people realize that proper care of dentures is crucial for maintaining good oral hygiene, but not everyone realizes dentures must also be relined every two years and replaced after five or six. Minuk Digital Denture & Implant Centre makes it easy for you to get the denture relines you need, when you need them.
"Manny Minuk, the son of our clinic's founder Joseph Minuk, has extensive training in complex implant restorations and denture design and milling," says a spokesperson for the clinical team. "Manny and our team of denturists strive to provide world-class dental and denture care to Manitoba residents, and this includes important relines."
Over time, the shape of your mouth will change, either due to bone resorption or aging. Don't worry, it happens to everyone, but it will cause your dentures to become loose and ill-fitting, which then leads to discomfort and difficulty eating, speaking, and denture sores.
A reline starts with an impression of your mouth. Acrylic is then added to the fitting side of the denture which ensures a precise and comfortable fit. A soft reline may also be used. This is an option provided if you have tender, more delicate gums. It uses a liquid polymer that is layered into the denture to add depth and a soft cushion.
As Canada's largest denture clinic, Minuk Digital Denture & Implant Centre is committed to providing you with the highest quality of care and the latest in dental technology. They offer a range of services that include complete dentures, partials, immediate/surgical dentures, dentures on implants, and digital dentures.
A recent client says, "Very friendly and courteous staff. Very quick to get you in for an adjustment because they don't want you suffering. I've had numerous compliments on my full dentures with many thinking they're my real teeth, which is the look I was going for. Five stars."
Are your dentures feeling loose? Learn more about relines now at https://minukdenture.com/denture-2