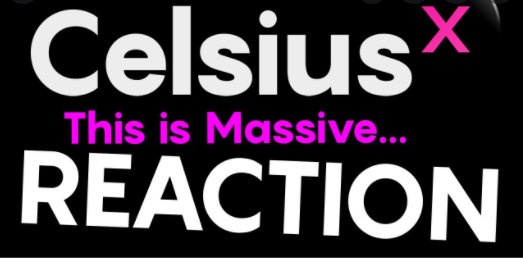 The Digerati Premium has announced Celsius Network's new upgrade to their popular decentralized finance (DeFi) service, CelsiusX.
CelsiusX has multiple new features designed to make life easier for crypto hodlers and investors including:
CelsiusX's Wrapped Token Infrastructure – CelsiusX's Wrapped Token Infrastructure enables the creation of tokens on a target chain that are collateralized on the native blockchain. While this infrastructure does exist through other providers (for example: wrapped.com, centralized exchanges), the CelsiusX implementation differs from other wrapped collateralized tokens in one key way: the key actions such as minting are functionally controlled by utilizing an oracle service, eliminating the need for trusting a centralized third party.
CelsiusX's Full Transparency Mode of Operation – By locking assets in an externally owned vault on Enzyme Finance, and by implementing a one-way Chainlink proof of reserve, Celsius can never mint more wrapped tokens than are available. This on-chain transparency sets CelsiusX apart from other major wrapping players by minimizing trust assumptions and making the process verifiable. The goal is to bring legitimacy to the wrapped tokens by embracing full transparency.
CelsiusX's ability to Bridge with Other Blockchains and Layer2 Solutions – As part of a multi-chain, positive sum world, users will want access to opportunities across blockchains and layer 2 solutions, which could include Avalanche, Arbitrum, Optimism, Terra, Cosmos, and Polkadot, among others. By wrapping many tokens and building bridges to many blockchains, CelsiusX can help achieve the vision of connecting users to opportunities across blockchains and assets.
A full list of changes to CelsiusX can be found on the company website at: https://celsiuscow.com/what-is-celsius-x
The changes in this decentralized finance (DeFi) service were bought about due to the blossoming of the DeFi landscape and Celsius Network's drive to form positive sum outcomes with the synergies between CeFi and Defi.. As part of an ongoing effort to improve the user experience for CelsiusX, customers can expect regular updates both now and in the future.
A spokesperson for the CelsiusX, Dev Team, had this to say:
"CelsiusX will further the mission of Celsius Network to give financial freedom and the spectrum of opportunity – from centralized yield to easy accessibility to DeFi protocols – for its users."
Current customers interested in learning more about the upgrade can do so directly on the website at: https://celsiuscow.com/what-is-celsius-x New customers can also use the site to purchase the latest version of CelsiusX.