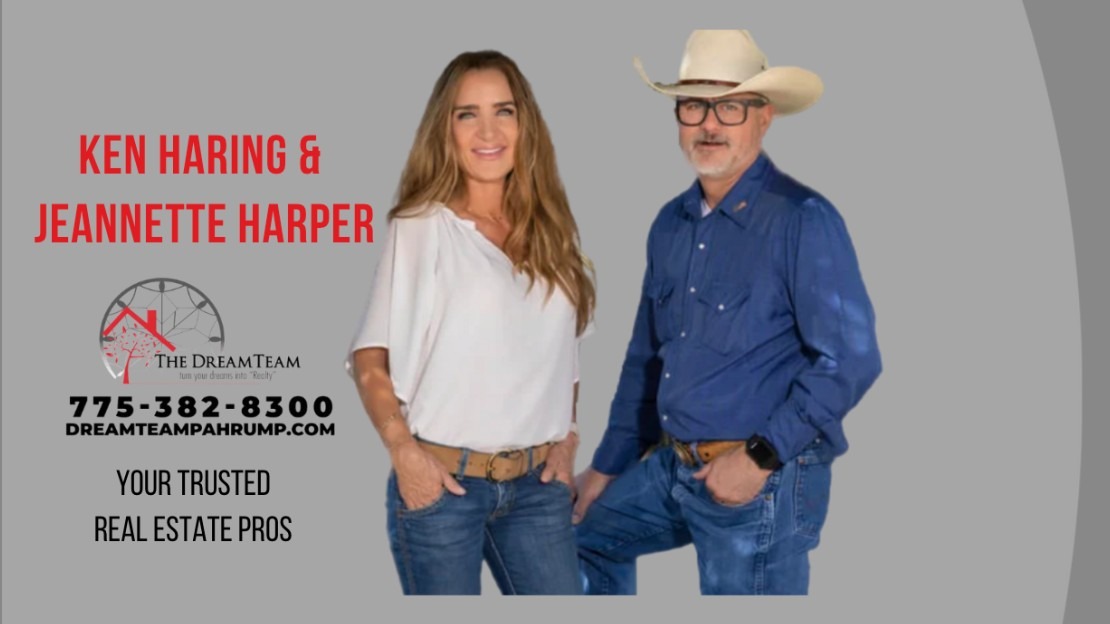 Calculating the right listing price for your West Henderson home can be a daunting prospect - simplify the process by leveraging The Dream Team's industry insights and comparative market analysis tools!
The local realty team's property valuation tool is based on comparative market analysis (CMA) for your area. This data is calculated by the firm based on an assessment of the current inventory in West Henderson, recent asking and selling prices, and the condition of your property.
Find out how much your West Henderson home could be worth by visiting https://dreamteampahrump.com
If you are considering putting your property on the market, Ken Haring and Jeannette Draper, Realtors recommend you take advantage of the home valuation tool in order to get a ballpark figure of how much you could gain from the sale.
Once you fill in the online form with basic information about your property and your contact details, The Dream Team will research comparable homes sold in the past six months to calculate a fair asking price.
After a no-obligation consultation, the real estate duo will devise a listing and marketing plan to help you extract as much value from the sale of your property as possible.
"If you set your price too high, then the chance of alienating buyers is higher. You want your house to be taken seriously, and the asking price reflects how serious you are about selling your home", a spokesperson for the company explains.
In addition to the valuation tool, The Dream Team has compiled a collection of resources and reports to help you as a seller, including guides on listing at the optimal time and asking price. Similarly, readers of the firm's West Henderson market report will observe that the median listing price in the area currently stands at $515,000.Homes are typically selling for 98% of this price on average and spend around 70 days on the market, according to the agency. Their website also features information about active listings in the neighborhood, upcoming open houses, and current market trends.
The fully licensed and certified realtors can help you sell single-family and rental properties in Pahrump, Henderson, South Enterprise, Mountain Edge, and Westgate, Nevada.
The Dream Team have helped hundreds of sellers by equipping them with data-backed market analyses and home valuation insights - contact Ken Haring and Jeannette Draper, Realtors by calling +1-775-382-8300!
Find market reports and selling tools by visiting https://dreamteampahrump.com