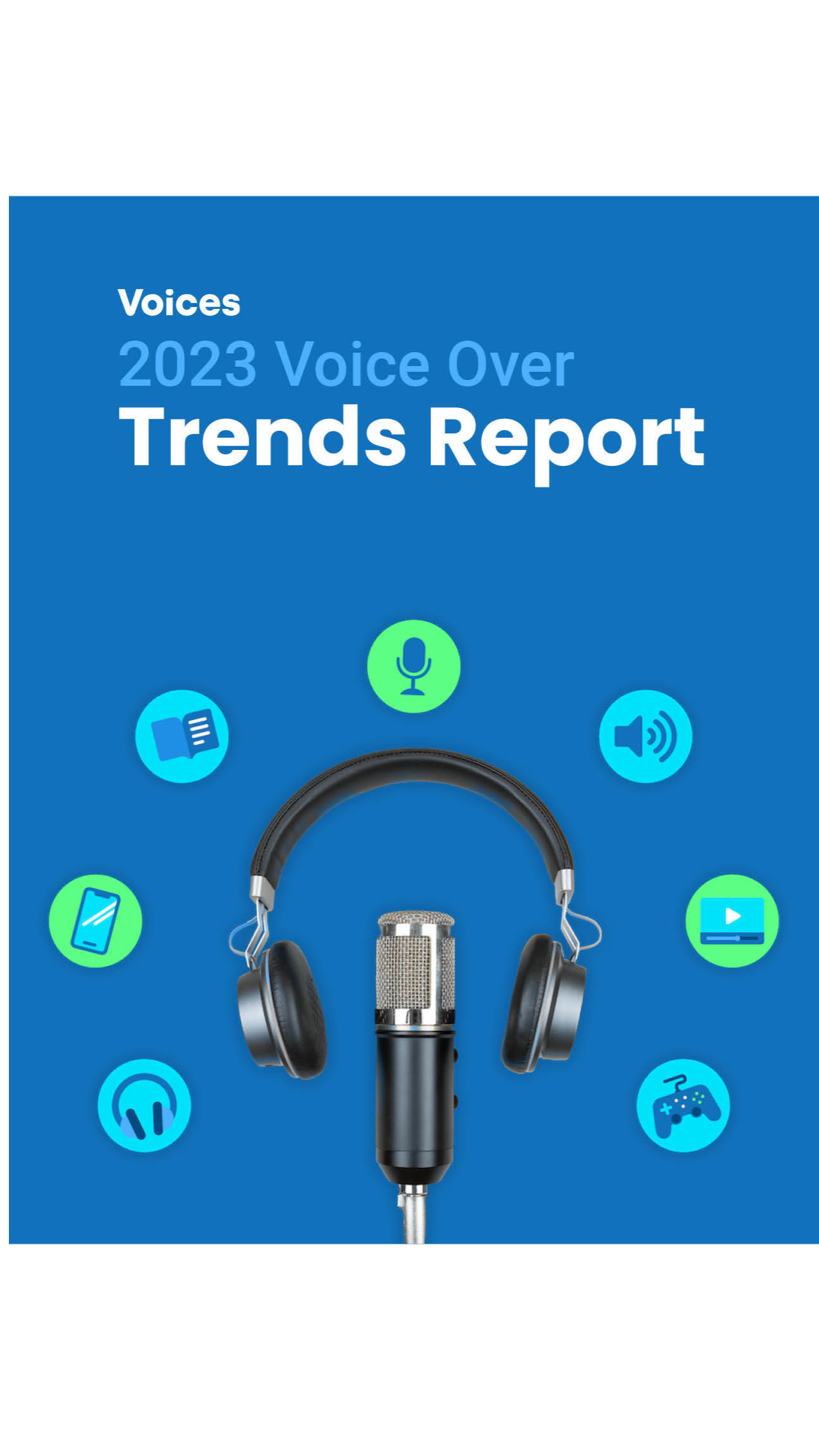 Make a splash in the audio space this year with a little help from Voices!
If you're an audio producer, content creator, marketer, or creative director, read their report on emerging industry trends that will help you produce quality, engaging audio content in the upcoming year.
The report, entitled "2023 Annual Trends Report," has been compiled based on Voices' internal membership data and over 1,400 survey responses to shape future developments in the audio industry. Survey participants represent a range of interrelated industries including advertising, broadcast media, entertainment, film, education, and training.
Go to https://www.voices.com/company/press/reports/2023-annual-trends-report?_thumbnail_id=17660 to find out more!
Audio-first mediums have grown in popularity over the last 12 months. With high-profile celebrities partnering with podcast and audio experience platforms, more and more people are making audio routines a part of their daily lives. As of November 2022, there were over 384 million podcast listeners globally; with the rapid increase in production and accessibility of podcasts, that number is expected to have risen to 424 million listeners by end-2022.
According to the report, these numbers suggest three main trends you need to be aware of for 2023: (1) the continued growth of audio advertising, (2) the role of quality content in fostering engagement, and (3) the importance of quickly producing content to meet demand. The authors also point to some burgeoning content mediums that you might consider investing in for 2023, including short-form video, e-commerce, audio chat rooms, gaming, and influence marketing.
The report further notes that while video is still the most popular mode of content consumption globally, the volume of audio-first content produced will hit all-time highs in 2023. As a result - in addition to identifying trends -the report also provides you with some strategies for making unique content that will help you reach a broader audience.
Though not one of the report's three highlighted trends, Voices is also quick to point out the growing influence of artificial intelligence and speech synthesis in the audio-first space. With developments in technology, AI speech and recognition are reaching near-human levels; Voices predicts that more and more brands will adopt AI-first models in the coming years.
"As more and more content creators and brands take audio quality seriously, I predict that we'll continue to see growth in the audio production industry," said Angela Hawkins, VP of Marketing at Voices. "I also believe that in 2023, we will see major investments from brands using voice to form deep connections to win over customers. I can't wait to see the creative ways those concepts come to life."
About Voices
Since 2005, Voices has been connecting top voice-over talent with clients from around the globe. Headquartered in London, Canada, the platform has over 2 million members in over 160 countries. The team has worked with some of the world's biggest brands and agencies, including Shopify, Microsoft, BMW, and Hulu.
Check out the report today and find your voice at https://www.voices.com