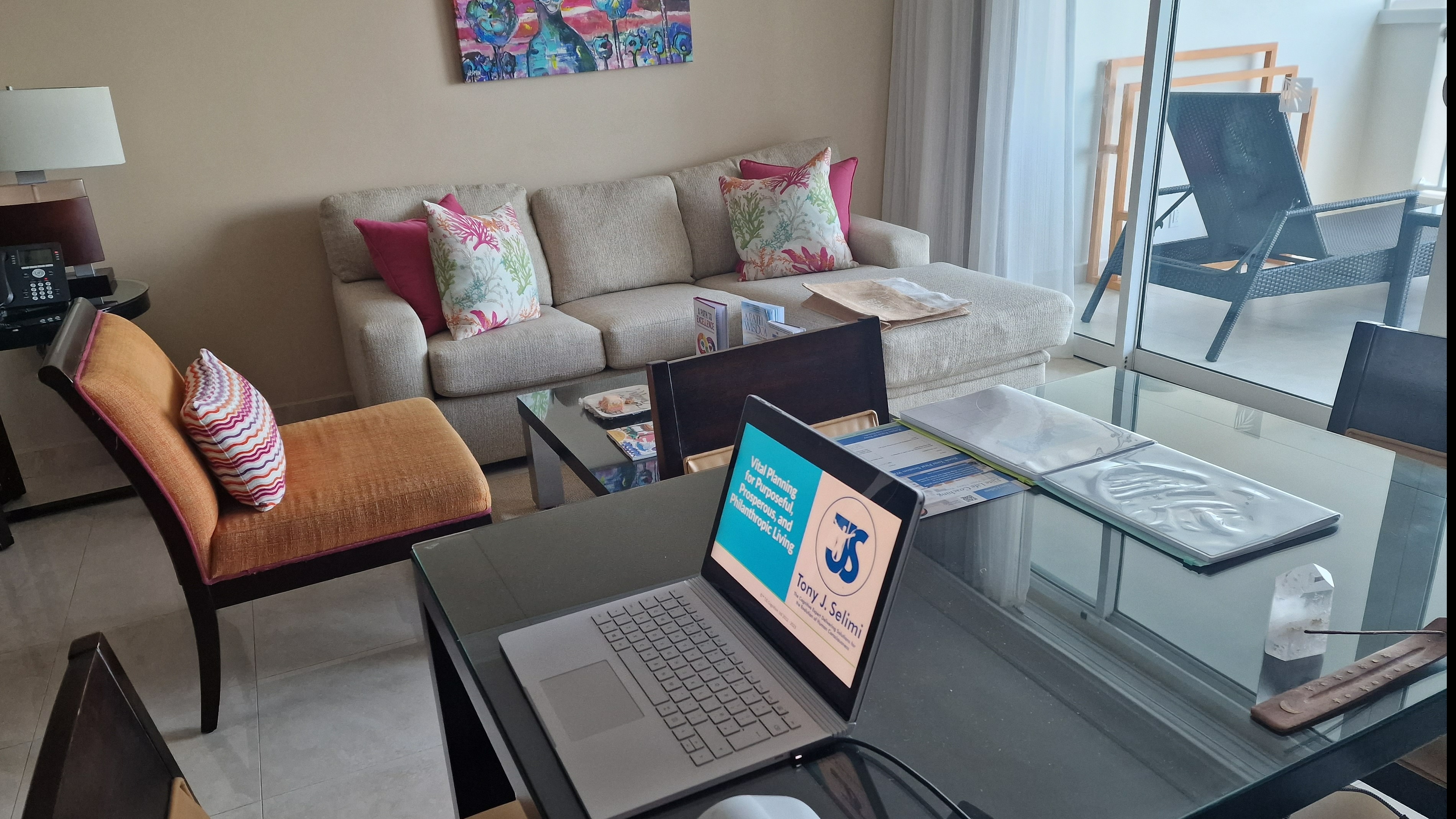 Are you living your dream life? No? Why not?
Is it the fear of failure that prevents you from doing great things - or perhaps the fear of success? Are you worried about what others will say? Or maybe you're distracted by your daily hassle and lost sight of your goals? Do you even remember what your goals were at the beginning of the year?
Deep in your heart, you know that you deserve so much more than settling for mediocrity. If you want to see the pathway from where you are now to where you want to be, create a step-by-step action plan, and get the inspiration for getting there, an experienced mentor can help.
If you're interested in personal development, you've probably heard of Tony J. Selimi - a world-renowned life coach, speaker, and bestselling author. On a mission to empower you to live your best life, Tony launched the Vital Planning Life Mastery Retreat, an intensive 5-day coaching program that will provide you with the tools you need to create an inspiring vision for your future and an actionable plan to achieve it.
✓ Why is planning so important?
Have you heard the saying "If you fail to plan, you plan to fail"? Detailed planning plays a crucial role in empowering, growing, and succeeding in all critical areas of life. It is essential for achieving goals, as it provides clarity, accountability, and motivation for taking action.
"Deep inside your mind, heart, and soul, you know you have a dream you would love to get into your existence," says Tony Selimi. "The truth is that fears, societal demands, indoctrination, and expectations of you take hold. You stop believing in your abilities to consciously create an inspired life designed by you."
Tony's new retreat is based on the holistic, "360-degree" approach to personal and professional development that he developed over his 30-year career. The goal of the program is for you to create a vision and plan for each of the eight spheres of life - spiritual, mental, emotional, physical, relationship, professional, business, and financial.
As your mentor and accountability partner, Tony will teach you how to build a growth mindset, overcome self-imposed limits, and set smart goals that are in alignment with your core authentic values.
✓ What does the retreat include?
The retreat takes place at an exotic resort or another location of your choice, and combines private 1-on-1 coaching sessions with relaxing and inspiring activities, such as yoga, walks on the beach, swimming with dolphins, and sightseeing. The change of scenery and break from the usual routine and daily stress will give you the opportunity to recharge, reconnect to your true authentic self, and reassess your life goals.
✓ What is the result?
At the end of the 5-day retreat, you will have a detailed Vital Plan, covering the key aspects of your life. You will have the following to guide you:
1. Personal Mental Genius & Leadership Growth Plan
2. Emotional Self-Mastery Blueprint
3. Physical Health and Wellbeing Plan
4. Spiritual Advancement and Expansion Plan
5. Business Growth, Product, Profile, and Pitch Plan
6. Wealth-building for Financial Freedom Plan & Strategy
7. Love, Relationship/Family Fulfillment Plan
8. Social Influence, Recognition, and Contribution Plan
✓ What do participants say?
"Tony is an amazing transformational life coach, a business mentor and the world's best healer," said a satisfied client. "He is not only the most loving human being but also incredibly challenging, intense, sharp and to the point. You leave Vital Planning Retreat and his coaching sessions feeling blessed, empowered, enormously content and blissfully happy."
You can achieve amazing things with one of the world's leading experts on the psychology of excellence as your mentor. Uncover your full potential and learn to live a purposeful and rewarding life with Tony Selimi's Vital Planning Life Mastery Retreat.
Go to https://tonyselimi.com/growth-and-empowerment-retreat-find-your-path-to-success/ to sign up!