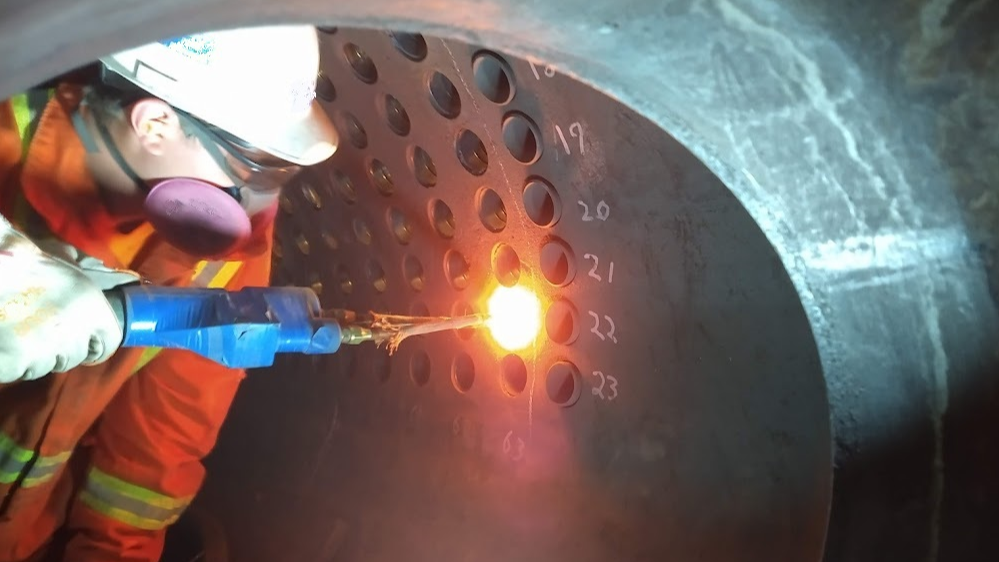 Get the precise induction heating solution you need from Thermo International!
The induction heating expert offers machines capable of rapidly changing the physical properties of electrically conductive materials without them ever coming into contact with the inductor. Recently, these induction heating machines have been increasingly used in power plants to remove worn-out boiler tubes.
Go to https://thermointernational.com/2022/10/28/power-plant-challenge-solved-with-induction-heating-machines to find out more.
Induction heating is the process of heating electrically conductive materials, such as metals, using electromagnetic fields generated by work coils. It is used today to harden and treat materials, soften materials for forging and hot-forming, braze and solder two materials together, or melt and mix metals for high-temperature alloys, such as those used in jet engines.
Induction heating can also be used to remove worn-out boiler tubes in power plants, and Thermo International's induction heating machines have recently been deployed for this purpose. The boiler tubes, which are used to supply steam to the turbine in a power plant, degrade over time and must be replaced. The induction heating machines quickly make the tubes malleable enough to easily slide them out.
Whatever your task, Thermo International offers a range of induction heating machines and accessories to complete it. "We provide induction power suppliers, chillers, recording equipment, transformers, bolt heaters, custom coils, and much, much more," said Jeff Weinacker, a spokesperson for the company. This equipment can be rented, purchased, or rented with an option to buy.
The heating machines are capable of reaching temperatures as high as 2500 °F in as little as 30 to 90 seconds. They are also portable, so they can be maneuvered to fit any workshop, factory, or facility.
Thermo International's induction heating machines provide you with a clean, affordable, efficient, and precise method of heat transfer. In addition, temperature control with induction heating is much more accurate and immediate. The process is also easily repeatable, making it particularly advantageous to work environments built around production and assembly lines.
"At Thermo International, we build the best-performing products and machines for our diverse clientele," said Weinacker. "Our robust designs and quality control, combined with many years of engineering and field experience, create the highest-quality, most versatile machines and products on the market."
About Thermo International
Thermo International was founded in 2009 and has since grown to become a worldwide leader in engineering advanced induction heating technology. Based in Flanders, New Jersey, they also have offices and affiliates in Canada, South America, England, Spain, Korea, and India.
In addition to supplying induction heating machines, Thermo International also runs a manufacturing wing called Custom Contract Manufacturing, or CCM. The company specializes in small runs (under 1000 pieces) as well as custom components. They also assemble many Thermo International accessories, from coaxes to flexible induction cables and specially wound coils.
Find out more at https://thermointernational.com