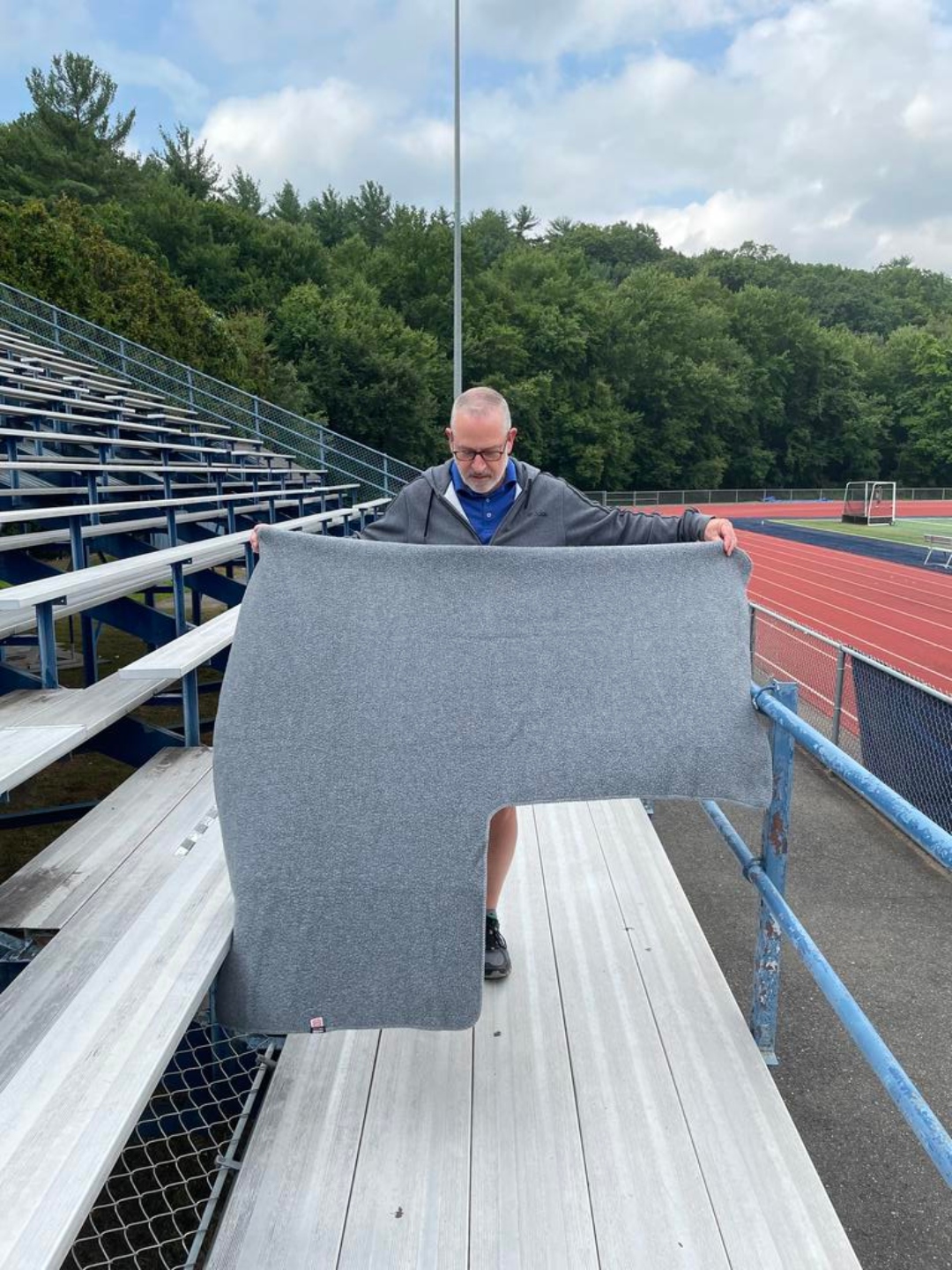 Root for your team without ruing the cold winds – stay snug as a bug with The Warmer Upper! 
Haven't you heard? The Warmer Upper remains at the forefront of public attention, with the product's popularity continuing to rise through word-of-mouth. It combines premium knitted materials with a touch-sensitive device pouch for added usefulness. 
Visit http://mywarmerupper.com for more info!
Described by company representatives as a step beyond ordinary blankets, The Warmer Upper is designed to wrap around you for optimal warmth and comfort. In addition, the American veteran-owned and operated parent company allows you to support the nation's ex-military community by making donations to the Disabled American Veterans charity. 
If you're someone who struggles with the cold at home or outdoors, you'll benefit from the product's resilient, hypoallergenic materials. The Warmer Upper is knitted with Polartec Thermal Pro fabric including polyester yarns, providing you with extensive softness and warmth. 
Due to its lightweight build and portability, the multifunctional lap throw can be transported and utilized with ease at public events. By wrapping the blanket around your legs and lower body, you can keep yourself warm and cozy from below even in chillier outside temperatures. 
Chief among the product's features is its unique seat wing design, allowing it to easily wrap around and under you when you're sitting or laying down. As an additional perk, The Warmer Upper can be purchased with a see-through storage pouch and universal extender cable, enabling you to charge your mobile devices while staying warm in your living room or home office. 
A company spokesperson explains: "This is not your ordinary blanket. The Warmer Upper's clear-view, touch-sensitive pouch is manufactured to hold your personal devices so that they are easy to find while you're seated." 
In line with the company's continued growth and ongoing efforts to further improve The Warmer Upper, you can now arrange for custom embroidery via the official website. School or team logos can be sewn onto The Warmer Upper's fabric to help you show your support at sports events!
So whether you're watching playoff football at home or cheering on your kid's big game in person, head to http://mywarmerupper.com to learn more about the American-made lightweight lap throw you need!