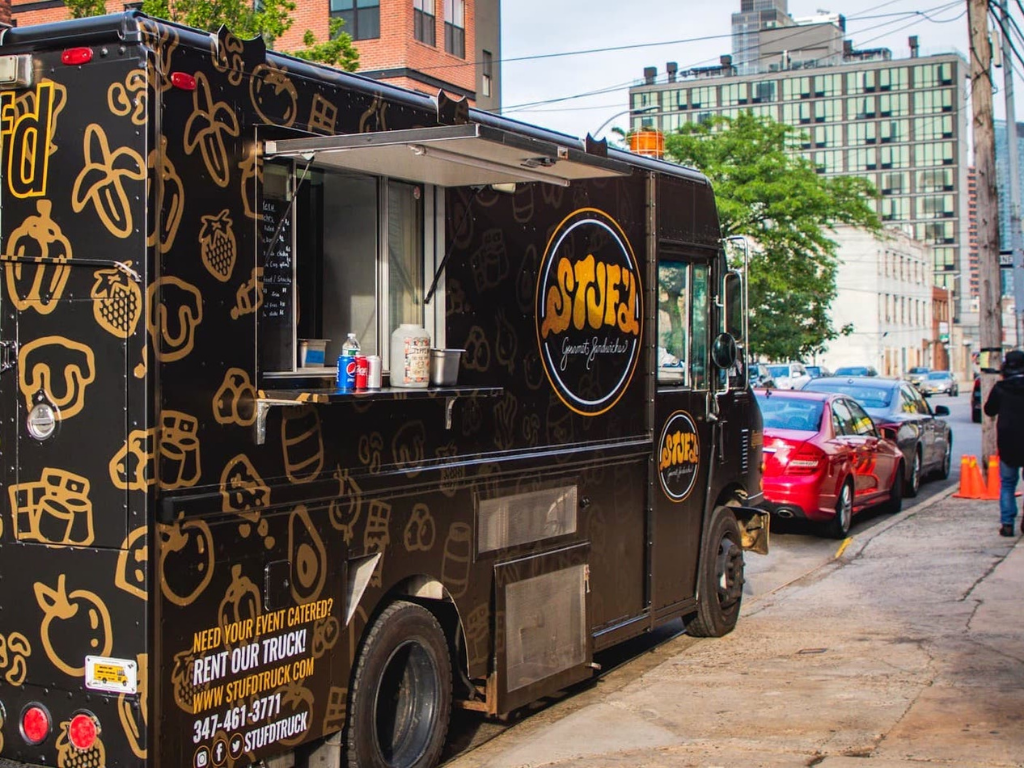 Need catering for a bar mitzvah, wedding, birthday, or a corporate event? For a food service company that always goes the extra mile, book a food truck from Stuf'd!
As public health restrictions continue to lift across New York City and people begin to plan social events once again, the Brooklyn-based catering company is offering its services to organizers of bar mitzvahs and other celebrations.
Stuf'd offers you a rich and varied menu covering everything from buffet-style breakfast dishes to barbecued meats, internationally inspired snacks, and desserts. The company's fleet of mobile food trucks provides a versatile and fun way for you to give your guests restaurant-quality dishes with fast-food turnaround times.
Give your friends and family a party to remember with gourmet goodness courtesy of Get Stuf'd. More details at https://www.stufdtruck.com/cateringmenus
Stuf'd is perfect for customers who need catering for an upcoming party or business event. The dedicated team brings expertise in an extensive array of culinary styles from across the globe. By booking a Stuf'd truck, you'll also avoid the long and arduous clean-ups that usually follow any public or private event.
Bar mitzvahs are a unique event in a person's life. The occasions carry a deep cultural significance for the Jewish community, marking the transition of a child's transition into adulthood. For the young teens involved, it is also a time to have fun and celebrate in style with friends and family.
Stuf'd prides itself on the highest levels of customer service. The catering is committed to ensuring that all your requests, including special dietary requirements, are met to the letter. The company is equally adept at providing lavish four-course meals at wedding celebrations as it is delivering food for work events at corporate offices.
The truck service menus feature an extensive range of hot food, from burgers, gourmet sliders, fries, and chicken tenders to French toast pastries, and cheesecake bites. If you're a vegan or vegetarian customer, you can enjoy a wide variety of dishes such as tofu tacos and cauliflower rice.
About Stuf'd
Since its inception in 2016, the company has catered for hundreds of events across the New York City area. Stuf'd is led by Rebecca Mitchel and John Locascio, who joined forces with a shared passion for food and a love of providing memorable refreshments for a wide range of social and business events.
A spokesperson says, "The coolest way to impress your bar or bat mitzvah guests is with a food truck. We offer full-service catering and the end of event exit treats. We ensure a flawless event."
With its latest menu additions and expanded bar mitzvah catering solutions, Get Stuf'd continues to set the bar for tasty and entertaining food across Long Island, Hunters Point, Williamsburg, Greenpoint, Sunnyside, Dutch Kills, the New York City area and beyond.
Get your munch on with creative catering. Find out more here: https://www.stufdtruck.com
Whether you need food for an office party, for wedding guests, a bar mitzvah, or a good old birthday knees-up, Stuf'd will leave you satisfied!