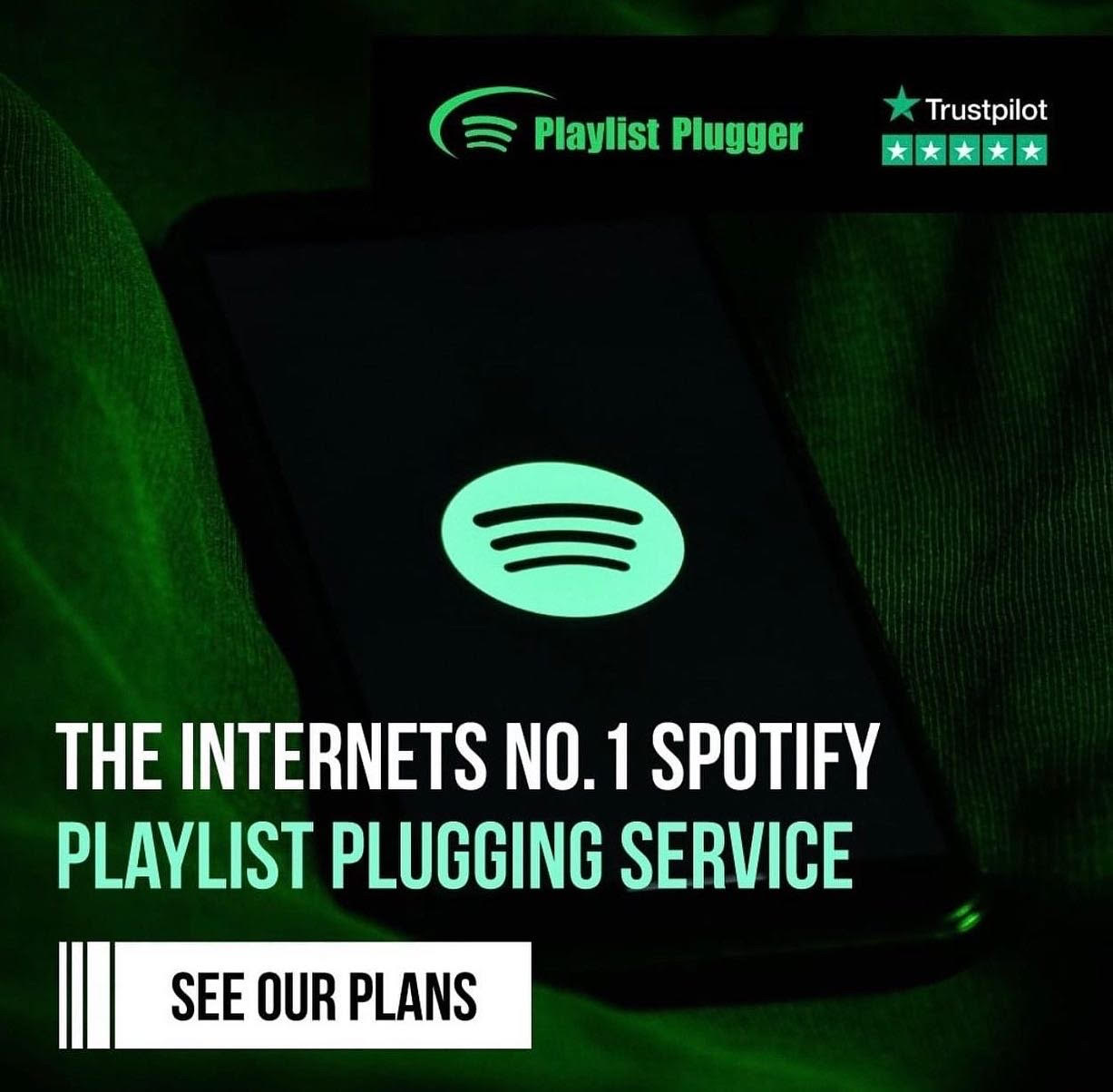 Even if you pour your heart and soul into your music, the unfortunate truth is that it still might not get heard. The world is a hectic place, filled with artists looking for their big break – or even just a little one. But you can be heard above the din, with the right strategy. At Playlist Plugger, the team can get your music heard on Spotify by thousands of users each day – all you have to do is give them a track to pitch.
The services are ideal if you're an independent artist hoping to boost your visibility on the popular streaming platform, placing your music on Spotify playlists to gain more listeners.
Go to https://www.spotifyplugger.com for more information.
With Playlist Plugger, you can choose from various packages developed to suit all budgets, beginning with the Basic Playlist Plan for a possible 5k streams, up to the Ultra Plan ideal for labels with up to 300k streams.
As more and more major labels use playlists on streaming services to get their clients heard, Playlist Plugger has stayed ahead of the curve, offering the same methods to smaller musicians and artists like you. Utilizing techniques used by EMI, Sony, and Universal, their strategy helps artists with even the smallest of fanbases to expand their reach and improve exposure by putting their tracks in front of thousands of Spotify listeners.
Learn more about packages at https://www.spotifyplugger.com/services
Since Spotify's users increase each day, the company understands that for artists to find long-term success elsewhere, they must first be heard on the streaming platform. Their packages pitch your track to the playlist curators at Spotify, to help you achieve a place on playlists listened to by thousands of real people each day – without a single bot in sight.
Before a track can be pitched by the team, it must meet the qualifying criteria – which means your song should be professionally recorded and mixed to a high standard. Most of the songs accepted include common elements such as a catchy hook or beat, which can significantly improve your track's chances of success. A panel of experts assesses your track, and if selected, it is then pitched to thousands of Spotify playlists for inclusion, as the platform regularly updates its playlists and requires new songs on a daily basis.
When a song is chosen for a playlist, you're immediately informed and provided with a link to the playlist. Pitching takes place once a week and continues until the correct number of playlist places has been achieved (according to the package you purchased). If for some reason your track is not selected by curators, you'll be provided with a full refund.
Playlist Plugger is the Spotify pitching service you can rely on to get your music out there and heard by thousands, for a bigger, better reach!
Ready to learn more? Visit https://www.spotifyplugger.com/product-page/basic-spotify-plug to browse the packages.