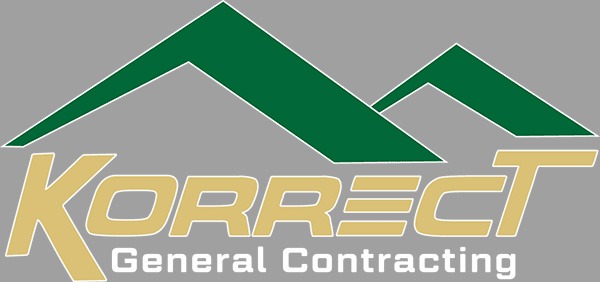 Remember, your home or property is an appreciating asset - not a sinkhole for unnecessary and expensive repairs every time you spring a leak or lose a shingle.
The A+ rated BBB contractor just announced a partnership with Green Jay Media as the growing company is poised to expand its service reach in the Greater Fort Worth and DFW area. As a GAF-certified roofing contractor, the firm has earned over 70 5-star reviews for its work installing and repairing home foundations, roofing shingles, and solar panels.
You can learn more at https://korrect.net
Korrect General Contracting, a locally-owned and operated company, now also offers home, kitchen, and bathroom remodeling services as well. The cost-effective renovations can pay for themselves in the long run - you can enhance the creature comforts of your home and increase its resale value at the same time!
"Our partnership with Green Jay Media offers us more exposure in a crowded and competitive market," said a company spokesperson. "But while we can stand by our values and workmanship, too many fly-by-night outfits are hustling customers out of their hard-earned savings - so we want to highlight our professionalism and credentialed expertise."
Texas is anticipated to rank among the top five states in the country for home improvement services through 2025, posting an anticipated yearly gain of approximately 8.5%. These figures reflect the estimates of the non-profit Home Improvement Research Institute (HIRI). The DIY phase that took off during the pandemic has slowed as more homeowners have returned to work. Similarly, as a subset of this larger sector, the professional roofing products and services market is expected to also grow annually at over 8%.
Korrect General Contracting specializes in repairing damaged home and business foundations. The company employs state-of-the-art estimation and foundation repair equipment - offering permanent and affordable solutions for property owners. You can also download an e-book from the firm's site detailing the warning signs that a building's foundation may be damaged.
The Korrect team - all of whom were born and raised in Texas - has over 40 years of experience working on foundations, roofing, and remodeling services. The organization prides itself on doing superior work, providing cost-effective solutions, and treating all of its customers like family.
One customer commented: "Korrect did an amazing job replacing my roof after hail damage. Their communication and follow-through was top-notch for every step of the process including scheduling an inspection, delivering a quote, starting the work and doing the final inspection. I am so happy with the finished product. My new roof looks great."
Go ahead and join the club - Korrect has your interests at heart, too - plus, they want to be the one you recommend to friends and neighbors. And inspections are free!
You can call 817-888-8827 or go to https://korrect.net and see for yourself all the ways Korrect General Contracting can help you today.