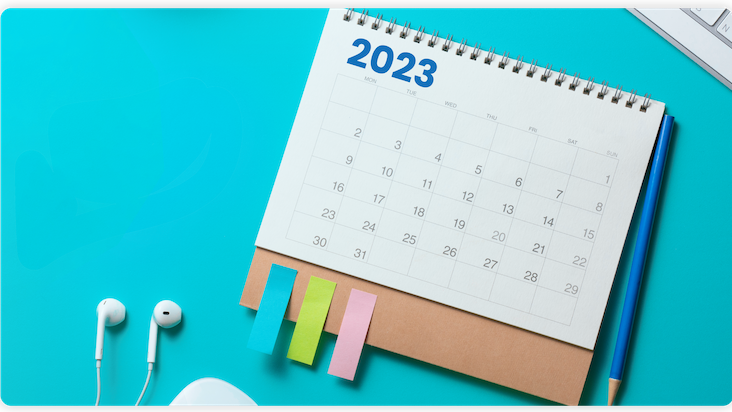 Nothing says "relaxation" like listening to your favorite podcast while you're preparing breakfast. You wouldn't be alone there either: whether it's on a long jog, during the commute to work, or just going about daily chores, more and more people are tuning into radio stations and digital audio services as they live their lives.
It's not hard to see why. Can you imagine trying to watch a video while you're driving? Forget about reaching your destination. You'd be on a crash course to the detention center if you're lucky—or to the hospital if you're not. But listening to the radio doesn't require that same level of focus, which is why audio-only media is becoming one of the most popular forms of content to consume.
If you're a business owner with a brand you want to get out there, surely you want in on the newest trends. What better way to appeal to your soon-to-be new customers? And Voices can help you ride the (sound)wave with their newest report about content creation trends among podcast listeners, business owners, and more!
Go to https://www.voices.com/company/press/reports/2023-annual-trends-report to read all about it!
Audio-only media has become entrenched in today's society. Audio does not require the same attentiveness as video, and the ease of accessibility, as well as the prevalence of mobile devices, have allowed many people to incorporate these types of media into their daily lives.
Existing studies have also shown that 82.4% of people spend more than seven hours a week listening to podcasts. Of these people, 81% of listeners took action after hearing an ad during a podcast and either did more research into the brand or searched for it on social media. Talk about brand awareness!
Voices suggests that the trend towards audio-only media will continue to gain momentum throughout 2023. This is due to a shift in content consumption by the general populace: podcasts and audio-only series are no longer niche pieces of media, and the use of digital audio services is skyrocketing. And guess what? This will provide brands like yours with more opportunities for audio-only advertisements to reach a wider audience.
The report also found that content production is expected to spike in the new year. The author states that, although video will still be the most popular form of media to consume, business owners like you should consider investing in audio-first content and advertisements, noting e-commerce and influencer marketing as significant sources of brand promotion. It makes sense—who wouldn't want to check something out if their favorite celebrity gushed about it on TikTok?!
With the projected influx of new content, Voices' report emphasizes the importance of audio quality. Poor sound quality can reduce the perceived credibility of audio-only media. By hiring professional voice actors, you will be able to create memorable content that helps you remain above the competition.
So you're ready to get all hands on deck to ride the (sound)wave into the new year. But where do you even begin searching for a voice actor, let alone one with professional recording equipment? The answer is simple: Voices has been connecting voice actors with brands since 2005. Their newest report is just the tip of the iceberg in terms of the resources they've provided to business owners and voice actors.
With over 2 million users and counting, it's not hard to see why Voices is one of the top marketplaces for voiceover work. They've been at it for a long time—that's why they're the biggest in the industry. And that's why you can be assured that they know what they're talking about.
You can get in on the action too. If you're ready to get your voice out there, visit https://www.voices.com/company/press/reports/2023-annual-trends-report to get started!