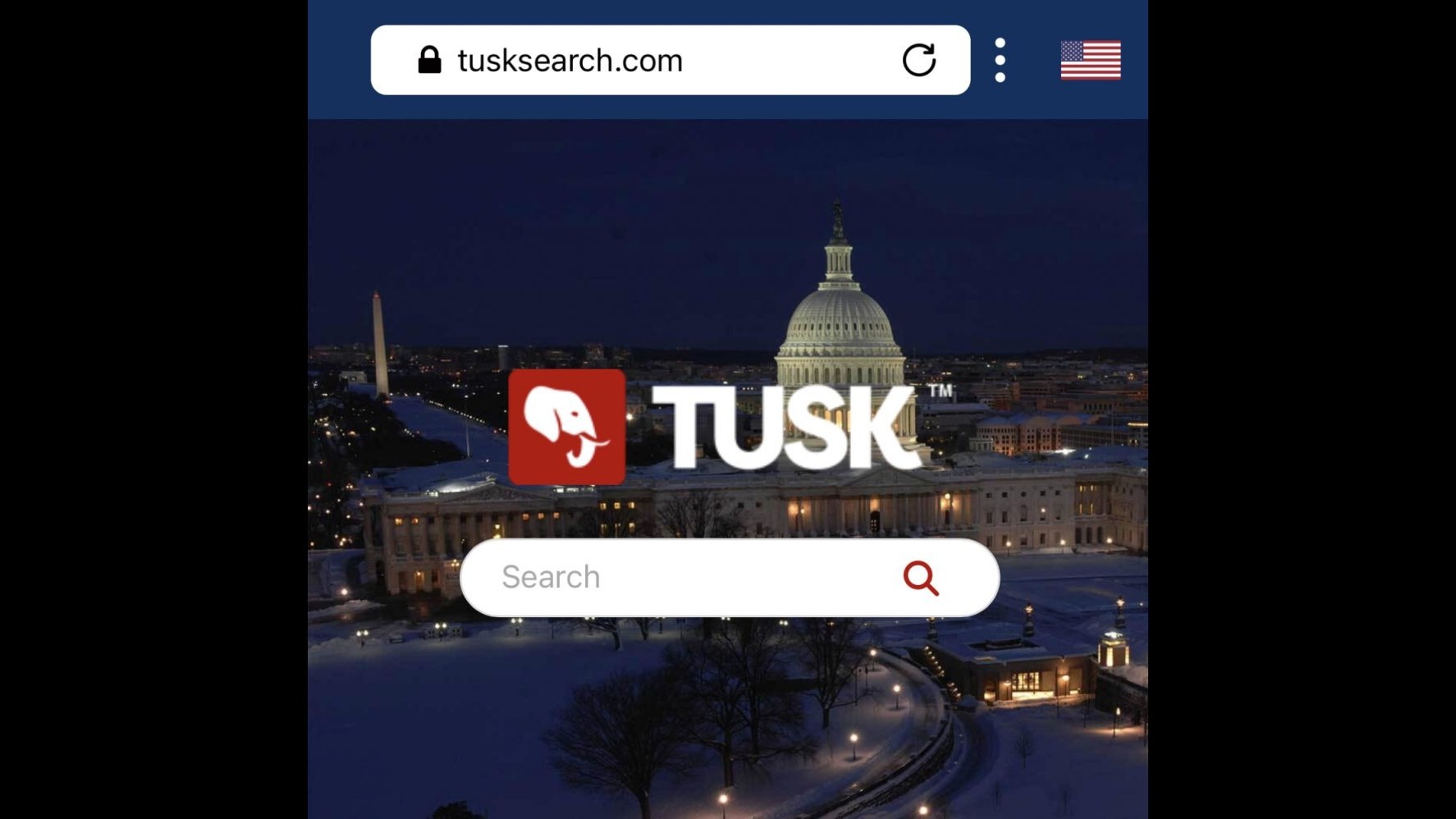 TUSK believes they are the beginning of a stampede against liberal bias and leftwing-controlled media. They want you to join them as they change the internet with their new search engine.
The new search engine is being brought to American internet users like yourself by the same center-right and US patriot collective who developed the TUSK censorship-free and privacy-forward internet browser at the end of last year. Now, the new TUSK search engine is live, and it upholds the same ethos of giving you an online space that is free from censorship and liberal bias.
Go to https://tuskbrowser.com/search/ to find out more.
The new search engine is a radical alternative for you to the big names in search engines, including Google, DuckDuckGo, Bing and Yahoo—and even to new AI search engines and platforms like ChatGPT—which the TUSK's founders believe represent a collective of left-leaning and liberal organizations. And, which they likewise perceive to be increasingly beholden to the perspectives of a handful of tech and media figures.
As such, TUSK has positioned their new search engine as an anti-censorship platform and what they call a viewpoint tuner. They believe their new uncensored search engine will quickly reveal to you the work of the major search engines' data-driven and liberal media-directed algorithms, and will show you a very different world of internet searches.
TUSK recommends their new custom search engine to fellow center-right, right and conservative individuals like yourself. However, they equally suggest that, if you're an open-minded moderate, you will gain great insight into the true political landscape in America by also switching over to TUSK.
TUSK's new search engine also offers you an integrated filtered news feed where you can view topical news stories under banners like 'Trending', 'Politics & Opinion', 'Business & Tech', 'Sports', 'Lifestyle' and 'Entertainment'. If you become a registered TUSK web browser user, you will be able to customize this feed to display news from your top trusted providers.
TUSK is on a mission to free the internet from liberal bias and they believe their alternative search engine represents a significant step forward in this direction.
A spokesperson for the developers behind TUSK said, "We have built our own search, providing an alternative to the search engines that exist today. Our search engine has been designed by conservatives, for conservatives. And since we don't censor anyone, you will always have a choice to use whatever search you like."
If you're tired of censored internet searches controlled by the left and by big data, you need to search the internet with TUSK.
Visit https://tuskbrowser.com/search/ if you want to discover what a free internet really looks like.