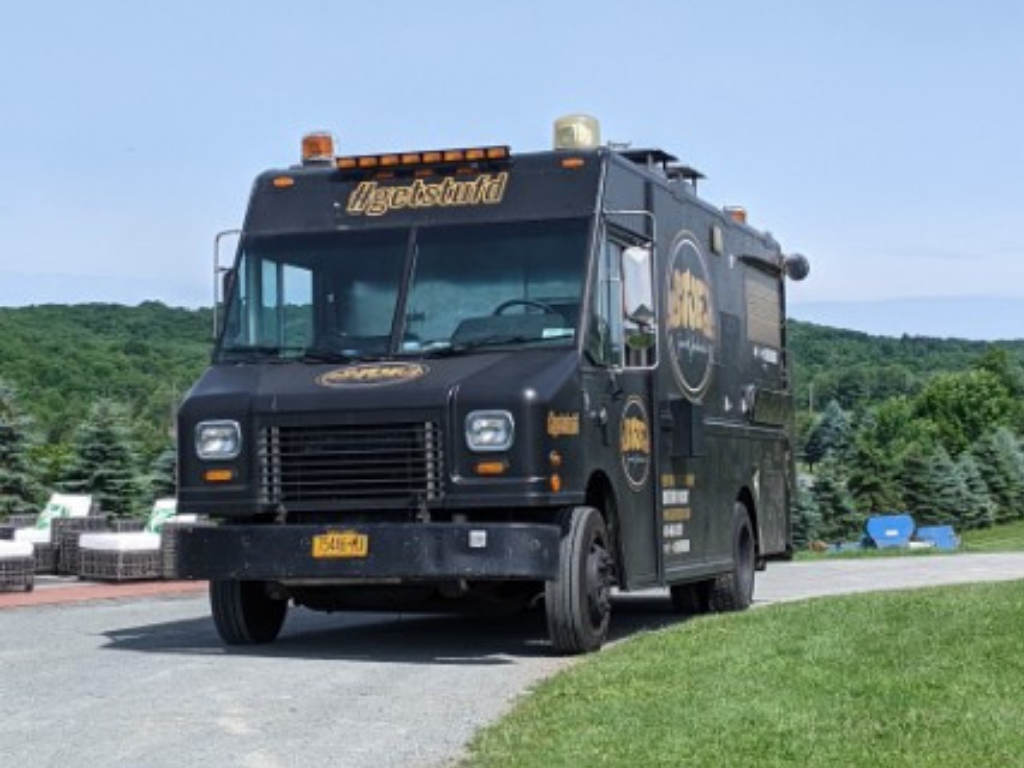 Are you sick of eating lasagna at every catered event? Worried about getting food that the kids will not love at your child's bar mitzvah? If you answered yes, you need to check out STUF'd.
The company gives you an affordable alternative to traditional catering companies with its distinctive food truck and unbelievable food. You'll love their wide selection of creative and elegant menu options - including Kosher-style foods!
Go to https://www.stufdtruck.com to check it out for yourself.
If you're in Morristown, NJ, then STUF'd has the child-friendly yet delicious catering options for bar mitzvah celebrations you need!
STUF'd was founded in 2016 when hospitality consultant Rebecca Mitchel chef John Locascio teamed up to cater a 150-person event. Following their success, they developed and launched a food truck that specialized in unique takes on French toast. Now, STUF'd is a full-service catering company serving a varied menu with countless imaginative dishes.
You'll have your choice of incredible menu options like classic finger foods, gourmet sliders, elegant appetizers, tacos, and egg rolls. You can also order beautifully plated meat and cheese platters, with luxurious add-ons such as olives, jams, figs, dates, fruit, nuts, and mustards.
Interested in a sit-down dinner? No problem! The catering service has a range of plated entrees, like lamb chops, roasted chicken, filet mignon medallions, and grilled salmon - including your choice of side.
Now, we all know the most important part of any meal is dessert. When it comes to sweet treats, STUF'd doesn't disappoint! There's no way you won't fall in love with their signature French toast pastries. With flavors like S'mores, Banana Chocolate Chip, Oreo Cheesecake, Apple Pie, and Blueberry Cobbler - they've got something for everyone.
STUF'd doesn't just do bar and bat mitzvahs! They also have incredible catering options for weddings, birthdays, sporting events, and more. You can opt for full-service catering for your entire event, or hire a truck to provide cheeky desserts or snacks for guests as the night goes on.
STUF'd is committed to providing you with a unique catering experience complete with a delicious menu. The company has developed a strong reputation for its quality food and high level of client care - so you can trust you'll be getting incredible service when you hire one of their trucks to cater for your party.
A spokesperson for the company said: "STUF'D does it all. The team can make any event a memorable one. The planning will be flawless, organized, and simple, with the food even more impressive."
STUF'd are the experts you can rely on for a unique catering experience! The team serves the Bergen County area, including Morristown, Wayne, Paterson, Livingston and are the premier bar/bat mitzvah catering service in the larger New Jersey area, delivering delicious specialties in a fun food truck.
Contact the company today to check out their full menu options!
Get an unforgettable catering service for your child's bar or bat mitzvah! Go to https://www.stufdtruck.com/cateringmenus to learn more about STUF'd.