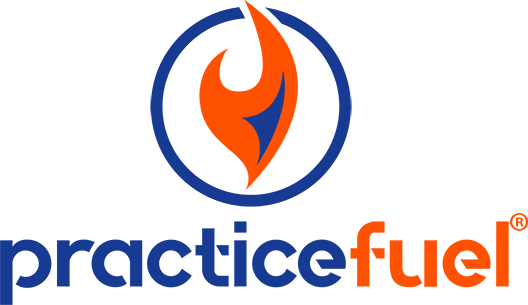 If you're a medical professional who owns their own practice, you know that patient acquisition is the key to your clinic's success. The challenge is in getting the exposure you need online to drive new business, because competition in the healthcare sector is tight.
If you've been struggling to market your practice successfully, you need the professionals at Top Line Management. Not only do they specialize in the medical field, but they don't charge you until their efforts have resulted in new patient appointments.
Top Line Management uses a digital marketing system known as PracticeFuel – basically fuel for your practice. Instead of charging you for their services, this agency charges you only when their services turn into new business. Professionals in web design, reputation management, and digital marketing, the agency will work closely with you to create a cost-effective campaign that delivers measurable results.
Book your consultation right now, at https://practicefuel.rocks
Under the "Pay Us When New Patients Show Up, Period" banner, Top Line Management digital marketing agency is showing clients and industry peers alike they are a unique company that offers breakthrough solutions. Their PracticeFuel service takes the guesswork out of the effect their marketing efforts are having by charging you a 100% performance-based fee, only.
Certified customer acquisition specialists, Top Line Management can deliver a 50 – 400% return on your investment. This means you'll see an uptick in patients as a result of their marketing campaign, regardless of the economic climate.
The PracticeFuel strategy is an end-to-end approach that gives you fully developed advertising placements, a dedicated landing page and a follow-up process that qualifies leads. Once a new patient books an appointment at your clinic, that's when you will be charged your agency fee.
The idea behind PracticeFuel's performance-based billing is that for too long ad agency clients have been charged for marketing plans, strategies, ad development and media buys based on estimated value. Confirming the degree to which these marketing activities succeed is based on analytics that compares acquisition rates prior to the launch of a campaign, and once it's wrapped. This approach risks inaccuracies and false connections between agency efforts and the inconclusive results you're being presented.
Top Line Management believes you should pay for results, not for promises or estimates.
A company spokesperson says, "When your marketing agency says they've sent you 20 leads but you haven't booked a single new patient, that's a problem. Our PracticeFuel system turns your leads into patient calls. You want more patients, and we want to help you do that. When our success is tied to your success, everyone wins."
With their 100% results-based billing system, the professionals at Top Line Management are helping you manage your marketing budget in a way that grows your business, not your expenses.
Are you ready to fuel your practice's success? Visit https://practicefuel.rocks if you want to find out more.