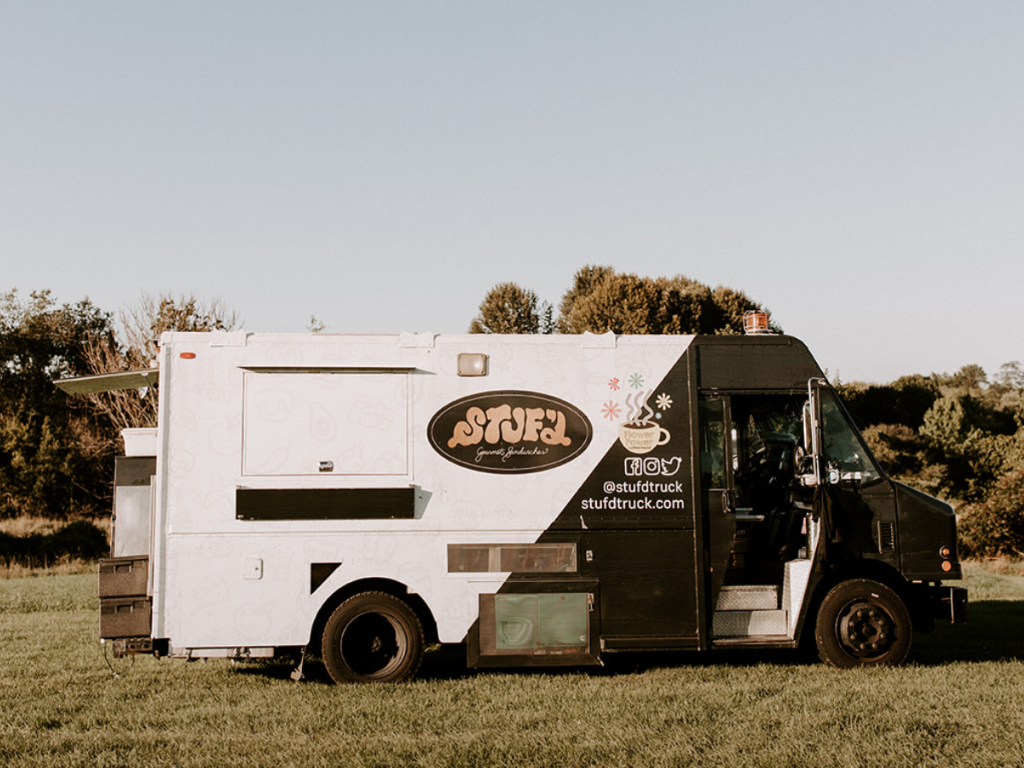 If you're throwing a party or event, you want your guests to have the time of their lives. Impress your guests with a trendy, fun, and delicious food truck and they'll never stop talking about your awesome party!
STUF'D provides food truck catering for a variety of events, both big and small. You can rent their food truck for your office lunch, birthday party, bar mitzvah, or wedding for a unique catering experience.
Check them out at https://www.stufdtruck.com
With breakfast, lunch, dinner, and dessert options, you can design a customized menu to suit any event.
Over the past decade, food trucks have grown in popularity. What started as a convenient way for city-dwellers to consume street food is now a trendy way for you to enjoy a variety of foods. Because of the demand, food truck catering is becoming more common for corporate events, parties, and even weddings. Often cheaper than traditional catering, food trucks provide an enjoyable experience for guests along with good food.
Truck catering by STUF'D provides you with a variety of menu options for your event. You can select from gourmet sliders, elegant appetizers, stuffed French toast desserts, and many other choices when planning your event or party. The company also offers vegan and kosher-style options on their menu.
Think about the last time you ordered food from a food truck. You see a crowd of people gathered around the truck taking their first bites of something clearly delicious. There's a line of people waiting patiently for their turn to order. You're reminded of being a kid and hearing the song of the ice cream truck and gathering around with the other kids for some ice cream. Except this time, it's not just ice cream. It's an actual meal, a warm snack, or a unique dessert. When you cater your party or event with a food truck, you bring that magical experience to your guests!
STUF'D will drive their food truck right to your home, office, or venue, where you and your guests can enjoy the experience of ordering directly from the truck. The company prides themselves on their organizational expertise and providing guests at events with a memorable experience. Available for hire in Wayne, Paterson, Livingston, Morristown and the surrounding New Jersey area.
About the Company
STUF'D was founded by CEO Rebecca Mitchel and Executive Chef John Lacascio in 2016. Since then, they have been catering events both with and without a food truck. Based in Brooklyn, NY, their truck can be found at various locations and events throughout New York City.
A satisfied customer said, "STUF'D catered our wedding and they were absolutely amazing. The food was delicious. All of our guests were raving about it and loved having such a great variety of sliders and apps. I highly recommend Rebecca and the entire crew at STUF'D for any of your catering needs."
Go to https://www.stufdtruck.com and see how perfect their food truck catering will be for your next party!