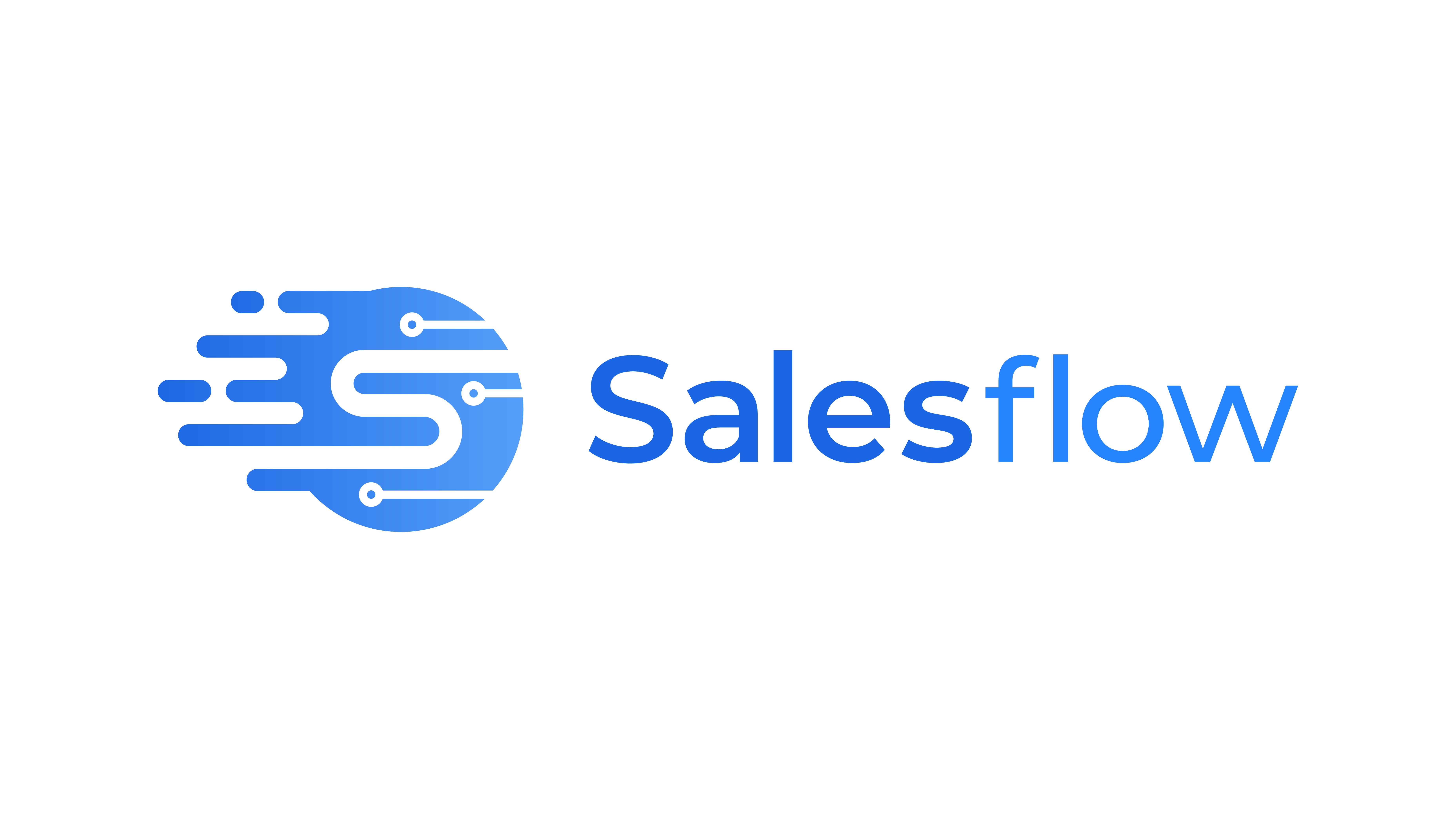 If you're a startup looking for a competitive edge in your segment, you're most likely using LinkedIn.
But are you optimizing LinkedIn?
Generating leads using LinkedIn is key to closing more deals, however, finding key prospects so you can deploy a decent number of messages is the trick.
It simply isn't feasible to send out a few InMail messages or connection requests and expect the needle on your customer acquisitions to move. What you need is maximum reach and optimal efficiencies that connect and convert key accounts en masse.
Enter Salesflow, the LinkedIn marketing automation tool where the name says it all.
Salesflow streamlines your sales process by automatically deploying multiple targeted LinkedIn campaigns that can even be leveraged by your CRM. You get precisely worded messaging, better prospect tracking, and easier performance monitoring with Salesflow's cutting-edge capabilities.
Automate your lead sourcing and start connecting with key decision-makers now so you can close more deals faster.
Request a personal demo now, at https://salesflow.io
Fueling a robust sales pipeline with qualified leads is a fundamental goal for B2B startups. As a superior source of high-quality lead generation, LinkedIn is a platform most marketers prioritize. Salesflow capitalizes on these capabilities, enabling you to convert more leads into sales at an ROI that outperforms traditional advertising and cold-calling tactics.
Many B2B startups are operating on a tight marketing budget. You can save a significant portion of your prospecting expenditures just by optimizing reach and connecting with relevant decision-makers to convey key messages and your problem-solving solutions using Salesflow.
Features like AI-assisted personalized message sequences and comprehensive filtering options help you target your ideal prospects with campaigns that resonate.
Moreover, auto follow-up functionality significantly improves your response rate, while the system's data and analytics features allow you to monitor multiple campaigns and tweak your strategies as dictated by the data.
The platform's simple and intuitive interface lets you deploy open InMail campaigns that reach out to 50 prospects per day and up to 800 prospects per month, allowing for better prospecting management at a lower cost per lead outcome.
Grow a larger, more valuable network by running multiple connection campaigns that deploy 400 requests per month on your behalf.
With native integrations, you can connect your CRM for instant streamlining of account profiles and their activities. This means all your prospect data is kept in one place for easy access and precise progress tracking.
In addition to powerful multi-campaign features, Salesflow is 100% cloud-based and therefore operates 24/7. The platform has generated over 10 million leads to date, with a visitor-to-lead conversion rate of 2.74 per cent.
A founding business owner and Salesflow client said, "One of the best services in the market. If you take your prospecting seriously, Salesflow takes it to another level."
Salesflow gets you in the door so you can begin closing more deals. Learn more at https://salesflow.io