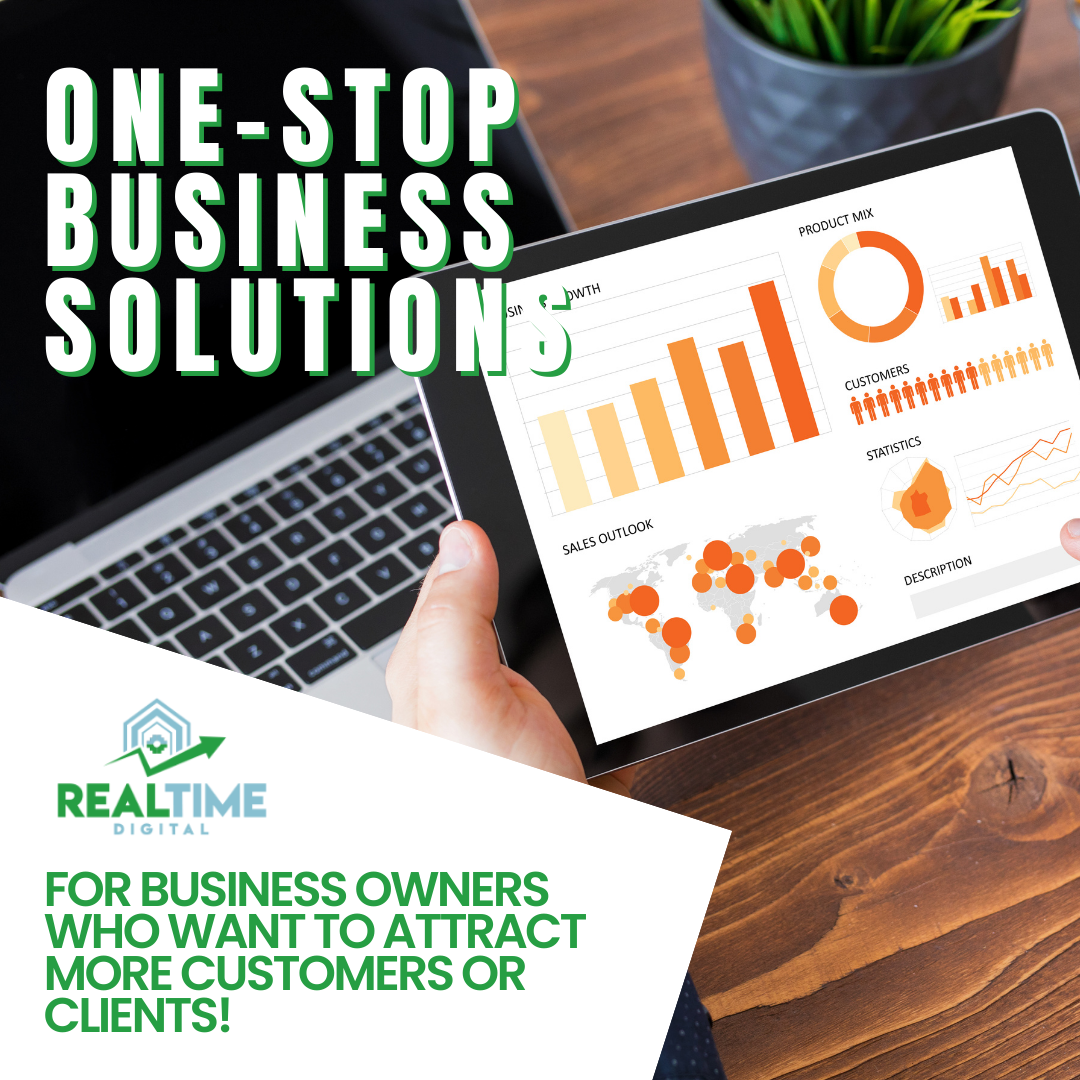 These days, people don't discover your business when they are walking past. They are much more likely to find it when they do a Google search. The change in consumer behavior demands a new approach, and this cutting-edge marketing agency has all your bases covered.
Go to https://www.realtimedigital.net/services for more information.
Real Time Digital's full-service marketing approach helps you combat the increasing competition in the online space. Their strategic approach has been developed as an affordable way for your small business to increase its online visibility and brand awareness.
So, why is digital marketing so important? Restrictions imposed during the pandemic led to significant increases in online sales. However, a recent report from insiderintelligence.com suggests that the trend will continue in the coming years. The e-commerce market is expected to be worth $5.5 trillion in 2022, increasing to approximately $7.4 trillion by 2025.
Real Time Digital understands that your small business probably has a limited budget to promote itself on digital channels. The agency's solutions are designed to help you compete for local customers in a cost-effective way. A combination of targeted local service ads and brand awareness strategies aims to give you much greater visibility in your area.
While much of the company's efforts now focus on improving your digital presence, Real Time Digital also believes that you need a well-designed website to improve your lead conversions and sales. To that end, the agency has also partnered with leading web designers and developers from across the country.
For additional information, please see https://www.youtube.com/watch?v=FaHInBQ4T0I

About Real Time Digital LLC
Based in Tampa, Florida, Real Time Digital is a full-service internet marketing agency that focuses its efforts on the needs of small and medium-sized businesses. The agency is now a Google Guaranteed Service Provider, demonstrating that its advertising service fulfilled the pre-screening, licensing, and insurance requirements of that platform.
A company representative recently stated: "As a full-service agency with a focus on digital branding and visibility, we specialize in putting you in front of the right audience, in the right way, and at the right time. Get ahead of the competition by having a better plan. Our team will help identify the most effective strategies for client acquisition and growth."
Bring your small company onto the digital high street, with brand visibility and marketing strategies from Real Time Digital.
Speak to the team today. Check out https://www.realtimedigital.net/lsa so you can learn more.