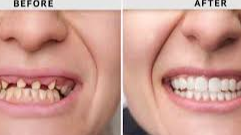 If you're tired of the same old methods for attracting new patients to your practice, Digital Leads LLC is the agency you need. With tailored lead generation solutions, you'll be able to establish your practice as the top-rated specialist in your area!
Patient Influx 2.0 System is designed to help you grow your business by generating more high-quality appointment-based leads. The agency improves Google ranking and connects you to prospects who are more likely to show up for your appointment.
Get all the details at https://www.digitalleadstxs.com
The software has been designed to meet the needs of your practice, and focus on either dental implants, cleaning, oral surgery, and more. Patient Influx 2.0 System aims to provide a results-backed solution that can help you to build brand awareness and improve credibility.
The service includes a social media ads system that is tailored to your practice, with weekly meetings to improve marketing effectiveness. This can be combined with a search engine and YouTube marketing strategy with an automated nurturing sequence.
Patient Influx 2.0 System also enables the implementation of a fully customized questionnaire that can be adapted by your dental practice to get more information from your leads. This is designed to increase the likelihood of a patient booking an appointment and showing up to get treated.
Quality lead generation is critical if you want to attract new patients and grow your business. With the increasing competition in the dental industry, having a consistent stream of high-quality leads increases the chance of success. By identifying potential patients who are in need of dental services, Digital Leads help you to reach your target audience and convert them into loyal patients.
The software can help you to overcome common challenges, such as attracting new patients, building trust and credibility, and increasing brand awareness. By creating a solid online presence and utilizing digital marketing techniques, you can increase your visibility and reach a wider audience.
In addition to increasing your patient base, quality lead generation also helps you to build stronger relationships with existing patients. This can lead to increased loyalty, positive word-of-mouth referrals, and a higher patient retention rate.
A spokesperson for the agency states: "We help dentists attract their ideal patients with high-quality appointment-based leads. Everything is month to month, so dentists don't have to worry about long-term contracts as their marketing agency."
Are you looking for a way to increase engagement and take your dental practice to the next level? You're one click away!
Check out https://www.digitalleadstxs.com for any extra info you need!