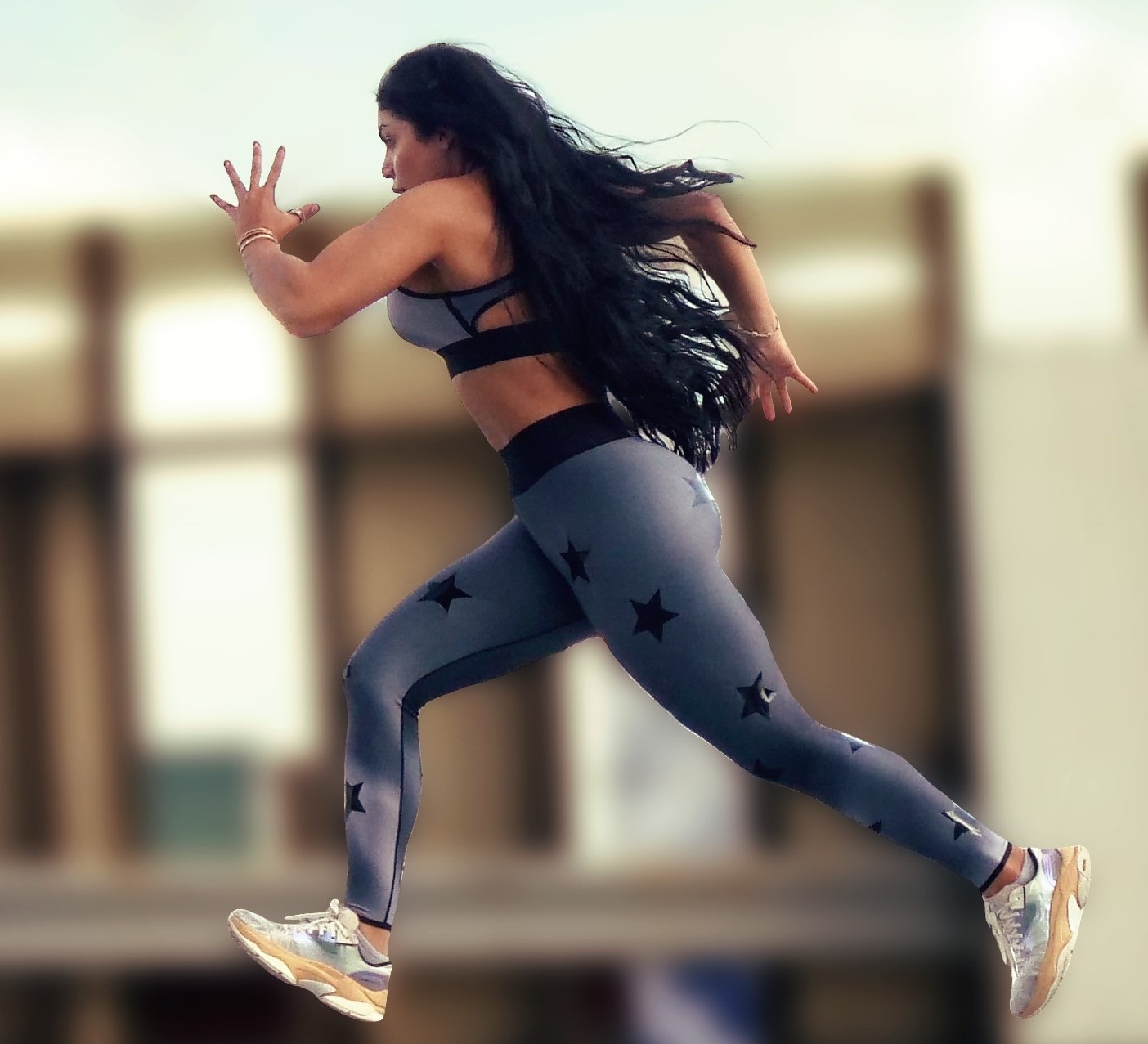 Sahar "Storm" Durant has been recognized for being a sports psychologist, holistic coach and business owner of Dearborn, Michigan's popular women's fitness gym, Storm Fitness. Her focus is providing an individualized training model that focuses beyond the scope of physical results. Storm aims to give her clients the push they need to succeed in life by providing the tools needed to tap into their internal motivation through behavioral modification. This recognition is, in part, a result of Durant's work within the health and fitness arena, specifically her work in offering women the opportunity to optimize all aspects of their life through structured and progressive programs that inspire a cumulative lifestyle enhancement and optimization.
Durant, a native of Dearborn, has been involved with the health and fitness world for 13 years. Storm got her start when she saw her own personal growth and mental strength grow through fitness. She claims that mental toughness is earned, not given. In response to a question on the driving force behind her success, Durant has explained how it really boiled down to her passion: "Despite any setback I've had in my career I wouldn't want to do anything else. I feel like I am doing exactly what I am meant to do. I'm very in tune with myself, and my career is something that I was strongly drawn to. It is the path for me," .
Reflecting on the recognition, Durant is quoted as saying: "Success is not final, failure is not fatal: It is the courage to continue that counts."
In a recent one-to-one interview, Durant reminisced on other past achievements, which helped build momentum towards the present day. Notably, one of the proudest was that she followed her passion even when everyone doubted she would find success in this niche. Storm has been in the fitness business before social media and before the fitness "hype". At the time Storm started out, the health and fitness profession wasn't as big as it is in the modern day. Many people told Storm to stick to her medical school route, however Storm continued to follow her passion and is grateful that she did. .
In the same interview, Durant stated her intentions for the future. The primary goal for the next 12 months, Durant states, will be to see herself breaking ground into her future expansion for a Storm fitness wellness center. Looking further ahead, the aim is to start branching multiple Storm wellness centers and see the Storm Method nationally recognized. .
When asked more personally about how she wants to be perceived and remembered, Durant said: "I want to be remembered as a kind person with good character. Kindness and honesty are corner stones in my life,".
Durant closed the interview by sharing her recommendation for anybody who wanted to follow in her footsteps in some fashion, perhaps taking the achievements even further. According to Sahar Durant, "Consistency is the key to success. No matter what keeping going. You don't fail unless you stop."
More information on Sahar Durant and Storm Fitness can be found at https://www.storm.fitness