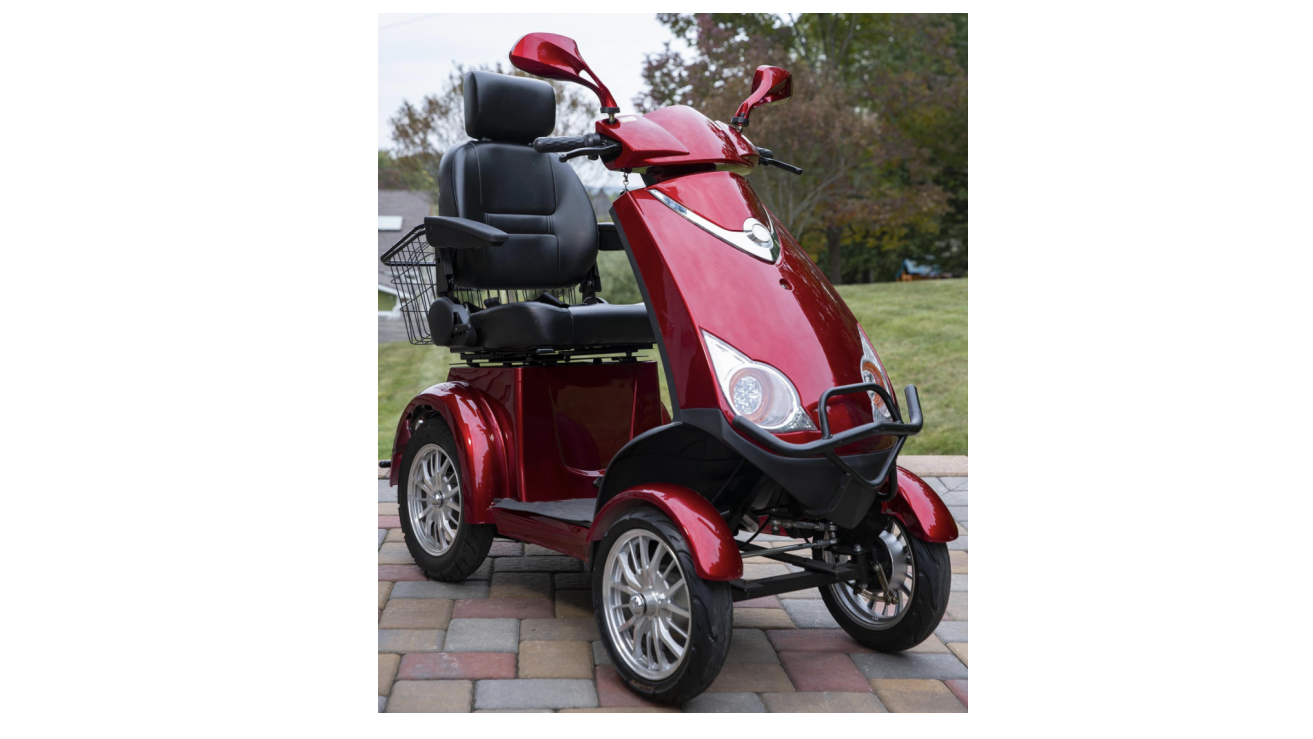 Your age, weight, or disability should not dictate your quality of life. All of us have the right to live happily, with the knowledge that we can go anywhere we want with absolute freedom.
If you're looking for high-quality, affordable electric mobility scooters, check out 1800Wheelchair's extensive selection.
The online store offers a range of electric mobility scooters and motorized wheelchairs for the elderly and individuals with disabilities, helping them carry out day-to-day activities without assistance.
1800Wheelchair stocks electric mobility scooters suitable for travel, indoor and outdoor usage, as well as recreational and airline-approved models. You can also choose between three- or four-wheel versions of your preferred scooter. Regardless, all chairs offered by the retailer are certified brand new and come with a full manufacturer's warranty.
Select the right scooter for your needs at https://www.1800wheelchair.com/category/291/electric-mobility-scooters
1800Wheelchair now offers various types of heavy-duty scooters, designed to accommodate all users and help them regain their independence. These models have a weight capacity of up to 550 pounds and feature a bigger motor, wider base, and larger tires. Likewise, most high-weight scooters come with two under-seat storage compartments and an attached basket at the front to carry more items.
Don't know which one you want? Contact 1800Wheelchair today and one of their specialists will help you select the right scooter for your needs and budget.
If you are about to purchase your first mobility scooter, you should first consider 5 factors: tire type, assembled weight, turning radius, ground clearance, and maximum recommended incline. Larger individuals, for example, should carefully evaluate ground clearance, which is the space between the base of the tire and the undercarriage. Lower clearance offers a stable ride, but higher clearance may be required for those over 500 pounds to avoid damage to the bottom of the scooter. Further details can be found at https://www.1800wheelchair.com/category/369/transport-wheelchairs
You should also consider the maximum speed of your preferred scooter along with its operating range. Most mobility scooters run at around 4 mph to 5.5 mph and can travel a maximum distance of 15 miles.
A spokesperson for the store said, "Mobility scooters can provide newfound freedom to elderly individuals that are struggling with day-to-day activities. They are a great way to regain independence. But, with so many mobility scooters on the market, it is tough to know which type of product is right for you. At 1800Wheelchair, we are committed to providing expert advice to make the decision process a little easier. There are several things to consider when choosing the best mobility scooter for the elderly."
1800Wheelchair offers free national shipping. They also stock a wide selection of wheelchairs, mobility scooter accessories, walkers, and bathroom safety accessories.
Go to https://www.1800wheelchair.com/category/335/motorized-wheelchairs so you can learn more.