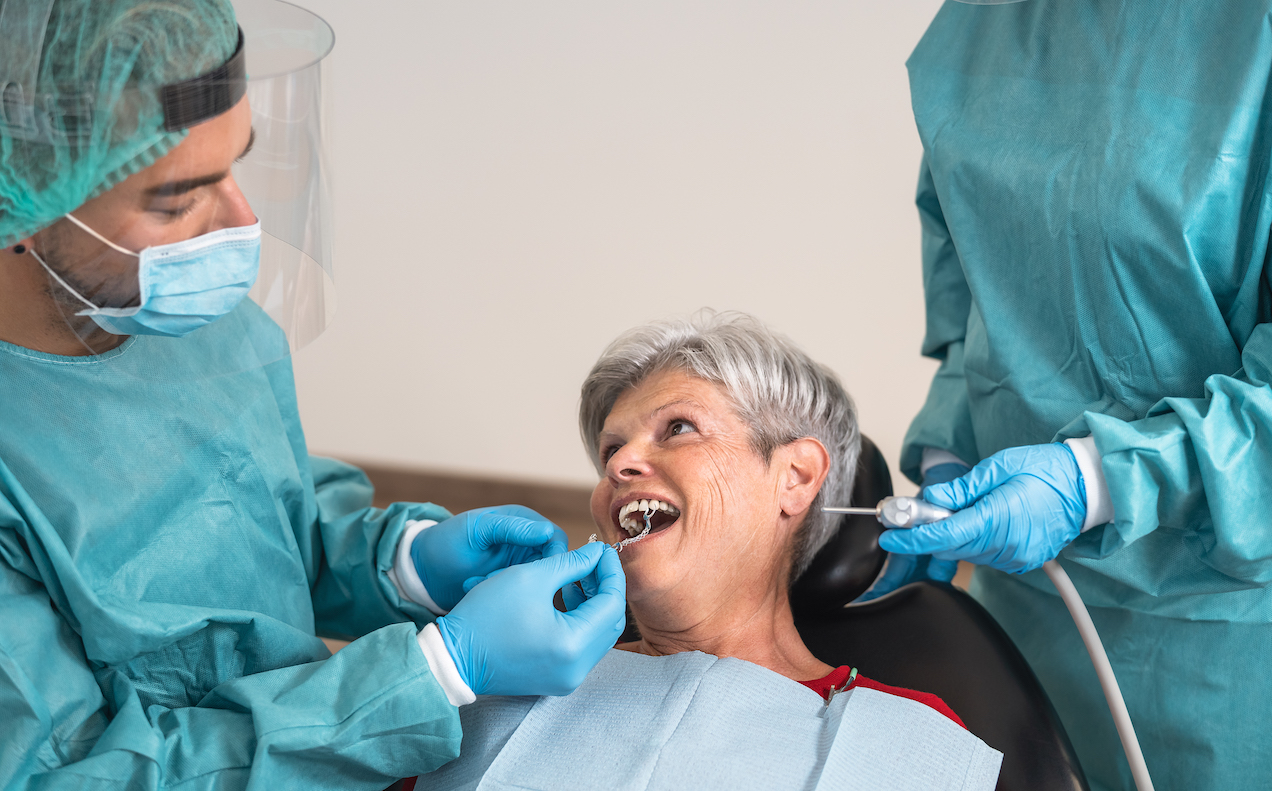 If you've neglected your dental care in your later years, but know it is impacting your quality of life, you may be surprised to learn there are several cost-effective options for saving money on your dental care. Senior Affair's report explores the various dental insurance plans available to you in the United States, including what they offer, and which ones are worth their value.
With the report, you will learn about various dental insurance options such as those from Medicare and Medigap, as well as details on dental saving plans and community healthcare opportunities.
Visit https://senioraffair.com/dental-insurance-for-seniors for more information.
By providing you with this information, the website helps you learn which dental care insurance plan is worth it for your individual circumstances and which one suits your personal budget.
The need for proactive dental care is crucial for you as a senior to maintain your quality of life as dental decay and tooth pain can exacerbate conditions such as diabetes, rheumatism, stroke, sleep disorders, and heart disease. However, due to the anticipated expense of dental care, you may be unwilling to attend regular dentist appointments. Senior Affair's report is helping you to understand the range of dental insurance options available for you so that you can maintain the health of your original or replacement teeth.
As the report highlights, most Medicare plans do not include basic dental care except in certain life-threatening circumstances. Despite this exclusion, the report explains that if you are a Medicare-eligible senior, you can reduce your dental care costs with services such as Medigap plans, Medicare Advantage plans, standard dental insurance, and dental savings plans.
Senior Affair's report breaks down the pros and cons of all the dental insurance plans, such as the extensive coverage of the 'Plan F' Medigap plan, and how dental savings plans can offer up to 60% reductions from dental specialists.
If you can't afford dental insurance, you can also find details on community care options from non-profit organizations such as Oral Health America and Dental Lifeline Network. These companies are dedicated to connecting seniors who are struggling financially to low or no-cost dental care support.
As an online resource for senior living, Senior Affairs also has a wide selection of relevant articles and reports on topics such as money, lifestyle, health, and fitness.
A spokesperson for the website said, "Staying healthy as you get older means being proactive about your dental care, and no matter your financial situation, you can't afford to skip seeing the dentist."
Discover the best senior dental insurance plan for your personal circumstances to keep your teeth healthy.
For more information, you can visit https://senioraffair.com where you can find all the site's articles.