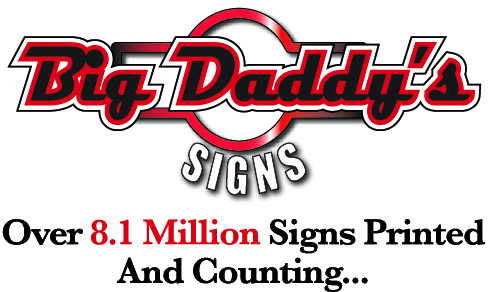 Want to bring potential tenants and buyers to your listed properties in Connecticut? Top realtors use the best resources at their disposal - and Big Daddy's Signs is at your service!
By making its yard signs with realtors like you in mind, Big Daddy's Signs continues to serve the marketing and brand exposure needs of industries throughout New England. Its yard signs can be customized to include your company name, "for sale" notices, and other important information for the benefit of property buyers and renters throughout Connecticut.
Click https://bigdaddyssigns.com/yard-signs/ now!
The signage items come as an addition to Big Daddy's Signs' growing product selection, which also features vinyl banners and vehicle magnets among others. Its website further allows you to place bulk orders, meeting the distribution demands of larger real estate companies in Connecticut and elsewhere.
Big Daddy's Signs offers an extensive list of design options to enhance the visual appeal of its yard signs - you can upload custom artwork, graphics, and slogans. You can then strategically place these yard signs outside your listed properties such as houses or apartments, which will significantly improve awareness of their availability.
"A great way to advertise is through business yard signs," explains a Big Daddy's Signs representative. "Think of how many people, driving or walking, pass by each day. Display custom yard or lawn signs advertising your company and you are sure to capture their attention."
Its yard signs are provided in materials ranging from white and yellow plastic to aluminum, built for optimal weatherproof durability when positioned outdoors. In addition, you can order your signs in up to four colors - which Big Daddy's Signs recommends for drawing the public eye.
The New Hampshire-based sign printer also draws on the skills of its professional graphic design staff when manufacturing your yard signs in accordance with more complex specifications. Further, its website boasts a template library that allows you to select pre-rendered backgrounds for quicker printing, with many signs able to be proofed on a same-day basis!
One prior customer remarked: "I bought signs for my campaign - they designed them like I asked and really understood what I was asking. Their prices were also great compared to local ones where I live."
Big Daddy's Signs continues top-rated services that have seen the Laconia print shop create more than eight million signs for nationwide delivery. Its realtor-focused yard signs hold the promise of adding to that total, supporting the national real estate industry. How many do you need?
Yard signs often represent the initial step in getting the attention of those looking to buy or rent property - make a great first impression with Big Daddy's Signs.
If you're in the state of Connecticut, head to https://bigdaddyssigns.com/yard-signs/ to learn more about Big Daddy's Signs and its yard signage items!