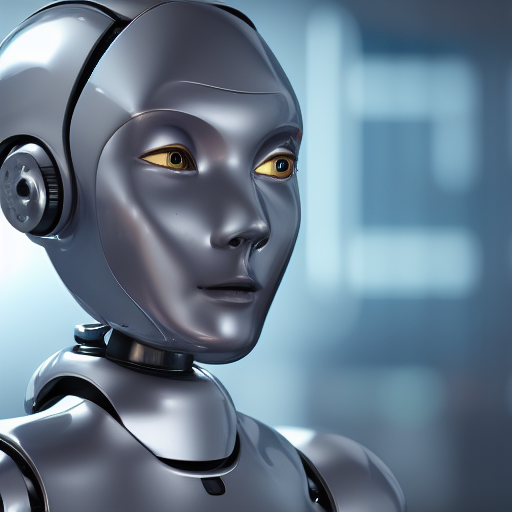 Want to explore the creative possibilities of AI? Read this free guide to Jasper AI's platform for content and art generation from aiandbots!
The piece complements the recent release of OpenAI's ChatGPT bot in November of 2022, offering you an engaging introduction to using similar services like Jasper to explore and develop your creativity.
Learn all about the 'hows' and 'whys' of AI. Step into the future with aiandbots! More details at https://aiandbots.org
The article can be downloaded for free via the aiandbots website and features 11 chapters of tips, techniques, ideas, and insights for those of you interested in expanding your AI skills. The guide details how to make the most of Jasper AI's state-of-the-art copywriting platform and how it can be used to create original and effective content for a variety of applications.
According to NewVantage Partners, nine out of ten leading businesses have made investments in AI technologies. However, just 14.6% of these companies actually deploy such programs or applications within their operations.
The guide explains how Jasper AI allows users to choose from over 50 different writing templates, helping to ease the kind of creative block that besets busy sales and marketing teams.
Templates covered include Text Summarizer, which condenses the key points from a segment of text, Paragraph Generator to create captivating copy, and Product Description, which generates compelling summaries of inventory to be used on websites, emails, and social media posts.
The material also introduces you to marketing frameworks within Jasper AI, such as the Problem-Agitate-Solution (PAS) and Attention, Interest, Desire, Action (AIDA) frameworks. It explained that the platform also provides specific copy-generating solutions for adverts with SEO-optimized Google Ads descriptions and augmented templates for Amazon products and real estate listings.
Further, the aiandbots piece also shows you how to use Jasper AI to create sketches, cartoons, and other styles of art, use pre-built recipes for creating content, and how you can easily generate documents within the program.
"AI use among businesses is expected to increase this year, so if you want to remain competitive, this guide will give you the head start you need," a company spokesperson said. "It has everything you need to get started with one of the industry's most robust AI services for marketers, small businesses, and professionals."
For more info, and to access your free guide, go to https://aiandbots.org
Brush up on your AI chops with aiandbots!