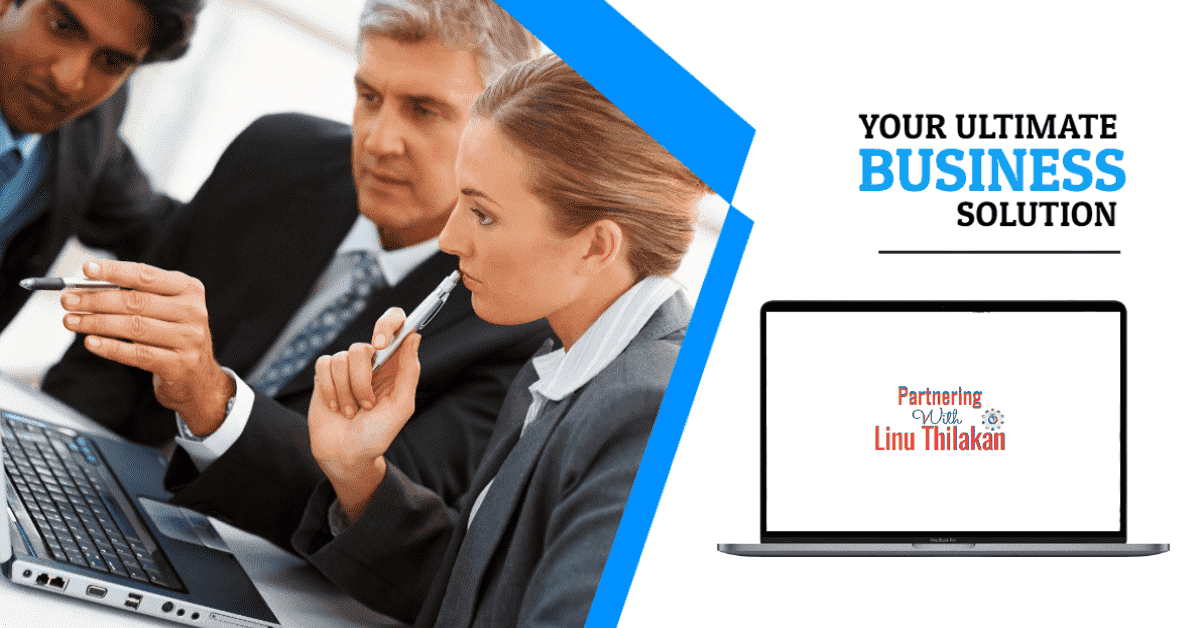 Do you want to get a solution to the current way of doing dropshipping in the USA? Check out PWLT today to get up and running in no time!
If you are a newbie and want to ensure success with dropshipping in the USA, PWLT is a great option. It provides a range of features to ensure your success. The report also says that PWLT is not only for newbie dropshippers but also for everyone who wants to start an online business.
A new digital marketing report has been launched by Linu Thilakan, which states the importance of joining his newbie-focused partnership program to make benefit from dropshipping in the USA. The "Partnering With Linu Thilakan" was created to become a solution to the saturation of the current way of doing dropshipping and affiliate marketing.
More information can be found at: https://www.thestaccatto.com
According to Grand View Research Inc. USA, the global dropshipping market size was valued at USD 149.4 billion in 2020 and is expected to reach USD 557.9 billion by 2025. The newly-launched report from Linu Thilakan shows that it's important for commoners to become a part of the PWLT to take benefit from the billion-dollar business in the USA.
 The Staccatto includes a hidden goldmine for newbies under the PWLT. This feature helps people to make a perpetual income if they do dropshipping or not.Interested parties can get a quick and easy-to-implement personalized strategy for starting your online business, which will help you to succeed online.
 Linu Thilakan is the founder of The Staccatto LLC and has a reputation for brand building. He has developed QDA automated dropshipping system for commoners to embark on dropshipping in the USA without an online store and has helped newbies to start an online business without prior experience.
 While many marketing experts focus on helping newbies to do blogging, affiliate marketing, WordPress site creation, SEO, and so on, Linu Thilakan instead emphasizes helping newbies to become an entrepreneur.
 Linu Thilakan said: "PWLT is created for commoners those who cannot afford the price of QDA. We intend to give all the infrastructure for newbies to build new brands around The Staccatto. We have done all the hard work for them that including product creation, funnel building, marketing, and so on. PWLT itself is a business in a box. We want members who join this program, have to get the confidence that we are having now".
 PWLT includes most of the features of QDA. You can join the PWLT and can use most of the QDA features without a huge initial investment. You will get access to members-only video training on social media marketing, brand building, and Facebook ads. You will also get access to our in-house design and Facebook marketing software packages and affiliate dashboard. You can do dropshipping and affiliate marketing together to run a successful online business without having prior experience.
 Linu Thilakan says: "I have created PWLT to create a community of people who have the same aim in mind that achieve financial freedom by helping others to succeed online".
 In the new report, You can learn how to embark on dropshipping business in the USA without an online store, without any technical knowledge, or prior experience.
 The report has been written to help newbies stay ahead of hard-to-success programs, get more sales, and ultimately achieve financial freedom.
 Full details can be found on the URL above.