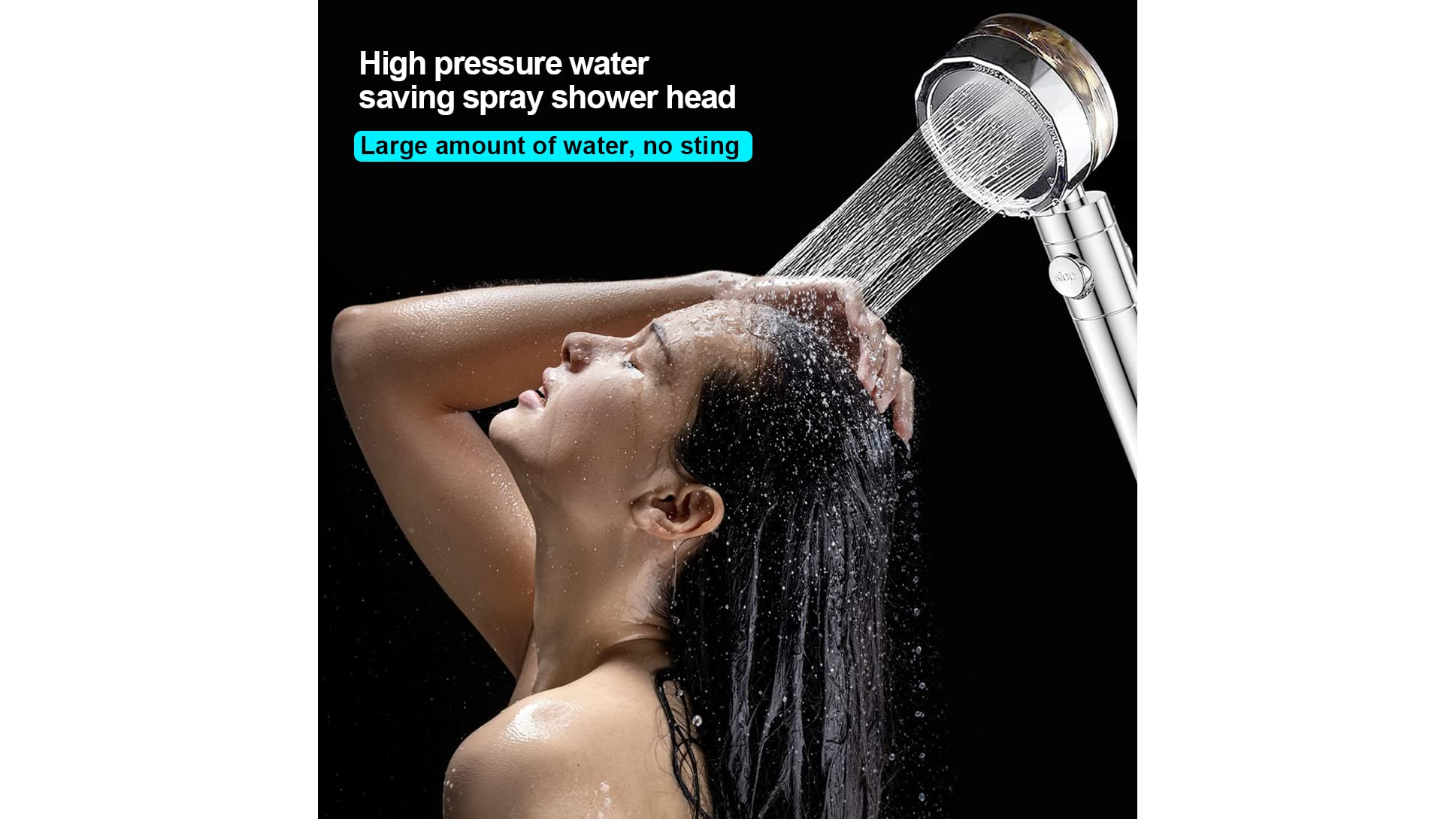 When you're washing your hair, water pressure, power, and shower head functionality are important. That's what's so impressive about this new product from Emersware - it's ideal for any setup!
Part of the home and garden range, it features an international interface for simple installation. It has a visual turbine blade and a curved water outlet to create distinctive water flow.
Visit https://emersware.com/product/hydrojetshowerhead for more info!
The shower head is lightweight and can be handheld while in use, with a water-stop function for simplicity while washing hair. This switch stops the water flow immediately, and the design makes it suitable for children as well as adults.
A rotating wheel, visible as a purposeful design feature, creates pressurized flow and increases the speed of the water as it passes through the shower head. It can enhance low water pressure connections but has also been designed to reduce excess water usage and can save up to 40% more than other shower head options.
It also uses micro nozzle technology and features smaller holes than traditional shower heads, which impacts water flow and increases speed, creating a more powerful washing experience. And if you're worried about setup? Don't be! The product comes with attachment arms so that it can be installed without the need for a professional plumber.
Emersware is an online store focusing on sourcing high-quality products across a range of categories. The shower head expands the bathroom range, which also includes sink organizers, cabinets, bath mats, and floating shelves.
With the latest store update, Emersware continues its focus on providing you with affordable lifestyle, wellness, and home improvement products backed by accessible customer service. A member of the team is available to provide assistance throughout the ordering process.
A spokesperson for the company says: "Emersware LLC was founded in February 2021 with a focus on obtaining high-quality products for the USA. We look to source the hottest product trends and set out to bring the lowest prices to you. This way you can be assured to have the trendiest things money can buy without spending days researching on your own."
Are you looking to upgrade your bathroom with an eye-catching, versatile shower? This option could be ideal!
Go to https://emersware.mycartzy.com for all the details you need!