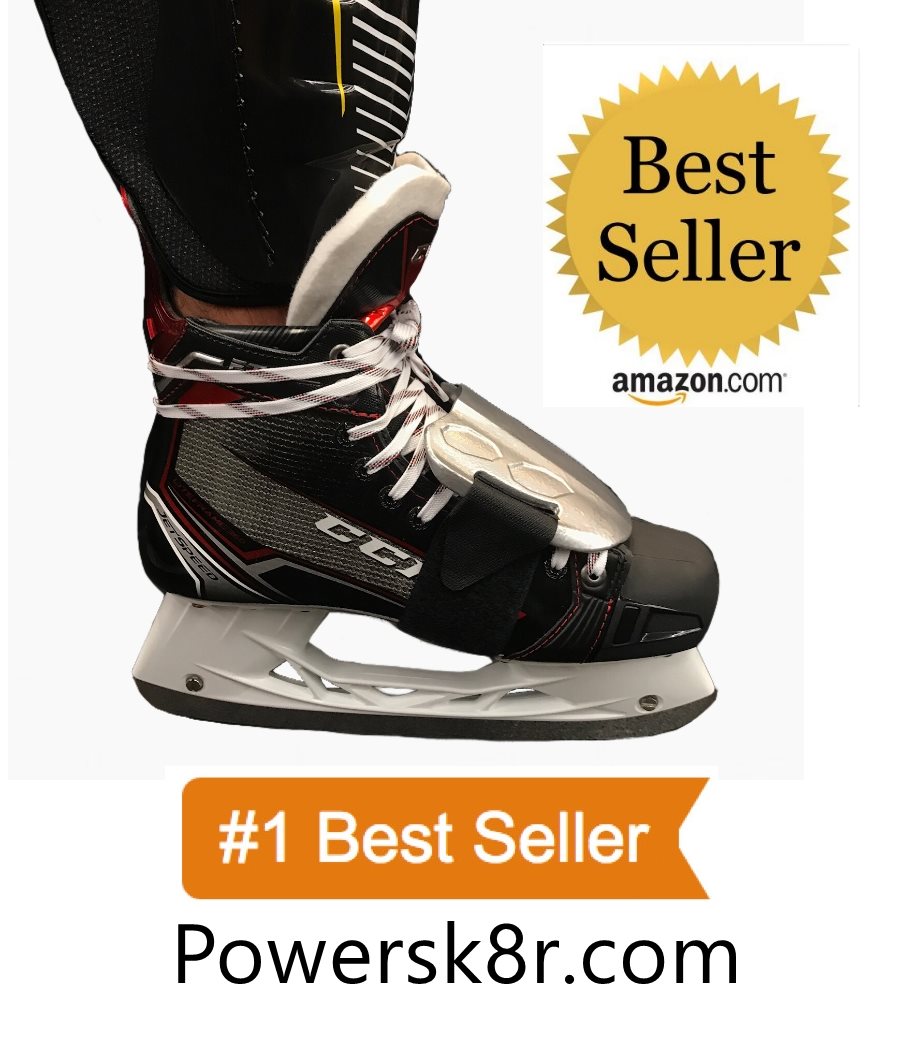 Our PowerSk8r skate weight training tools have been helping ice hockey players at every level improve their skills for almost 15 years. Getting to see kids level-up is where it all begins.
This youth event for U10-U18 players is bringing together 54 teams for three days of fun and competition. We have Blue Line Tournaments to thank for bringing together this enthusiastic community. We're thrilled to connect with parents, children, and coaches at this weekend's 1st Annual Mid-Florida Meltdown Hockey Tournament at Advent Health Center Ice in Wesley Chapel, Florida.
There are plenty of reasons why PowerSk8r has become an Amazon Best Seller. Our skate weights were designed to increase strength, speed, and overall performance on the ice for skaters at every level – amateur to pro. The Carolina Thunderbirds, 2019 Commissioner's Cup Champions, added them to their training regimen last year with the goal to increase players' speed. Over 30 state championships have been won by teams that have made our skate weights part of their training routines. So, whether kids are playing for fun or with hopes of going pro, we can help them get there!
This dad got his son started with using PowerSk8r as a young kid. Ten years later, he says the skate weights are the reason for his incredible speed and endurance. See the video here

. Youth coach Terry Brooks attributes his teams' making it to championship tournaments and multiple wins to using these tools in their training. Check out his testimony and more here.
"I've gotten so much positive feedback from parents and from coaches at all levels on the effectiveness of PowerSk8r," says Founder Sean Halpin of Halpin Designs. With a 30-year background in automotive and aerospace design, his skate weights are a product of his expertise. "Getting to see young skaters evolve their skills with our skate weights is pure joy. Excited to see more young players level up with PowerSk8r!"  
We look forward to connecting with more of the community at our display at this weekend's tournament. If you're there, please connect with us! Learn more about us here: https://powersk8r.com/