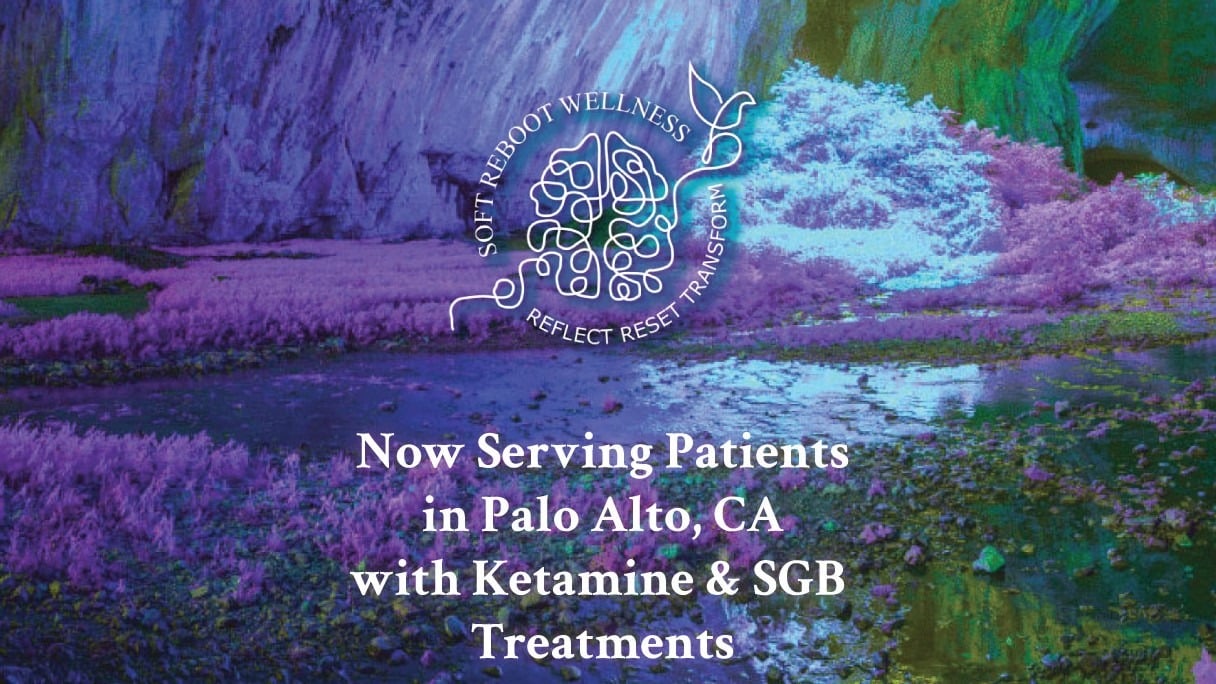 Did you know that there are safe, common treatments that have been used for decades to treat conditions like chronic pain, which are also effective at treating the symptoms of many difficult-to-manage mental health issues?
One example is called a Stellate Ganglion Block (SGB), where a physician will inject a local anesthetic into a specific nerve cluster, called the stellate ganglion. While this treatment was traditionally used to treat chronic pain, it was eventually determined that patients who received SGB treatments also had significantly reduced PTSD symptoms.
That was over a decade ago, and now these treatments are finally available to the public, through the Soft Reboot Wellness clinic that services the Bay Area, and Silicon Valley cities.
Learn more about the treatment of anxiety with SGB in a case study presented at https://sgbsuccessstories.com/palo-alto-ca-testimonial-sgb-ultrasound-treatment-anxiety/
The Soft Reboot Wellness clinic offers several non-traditional treatment options that have recently been shown to help with mental health conditions, including ketamine infusions, vitamin infusions, and the new SGB treatments. The clinic is run by a Harvard-trained and board-certified anesthesiologist, Dr. Sara Herman.
Similar to SGB treatments, ketamine has been used for decades as an anesthetic, and more recently it has been shown to effectively treat a wide range of health conditions, including several that are highly resistant to traditional options. You can find more information about ketamine infusions on the clinic's website though, let's get back on topic.
The SGB treatment works by injecting a local anesthetic into a nerve cluster that is involved in your "fight-or-flight" response to danger and trauma. A spokesperson for the clinic explained, "It is thought that experiencing trauma can cause the stellate ganglion to become hyperactive, triggering and re-triggering our fight-or-flight response long after the traumatic event occurred."
What surprises many clients, is that the entire outpatient procedure takes only about 15 minutes, though it is often paired with therapy sessions that can last longer. While SGB treatments are not considered a cure for PTSD, research has shown that they can provide long-lasting relief from the most severe symptoms, sometimes for several months.
Soft Reboot Wellness offers SGB treatments alongside their other services, and SGB can often be used in combination with ketamine infusions, or while you are taking other medications. During your intake, you should discuss any additional treatments you're interested in, as well as any medications you are currently taking. More information about potential interactions with other treatments can be found at https://www.softrebootwellness.com/faqs/
A satisfied client said, "After quite a bit of research, I reached out to Soft Reboot. It had great reviews, Dr. Sara's education and work history are stellar, and I was looking for someone who would stick with me through the process. I couldn't be happier with my choice. Sara is professional and compassionate, and I felt comfortable doing this vulnerable work with her."
If you, or someone you love, is suffering from a difficult-to-treat mental health condition, you're not alone, and there is help.
Soft Reboot Wellness specializes in treating these difficult conditions, using safe, proven, and effective treatments, with minimal side effects.
Give them a call, or send them a message, and see if Soft Reboot Wellness can help you, visit https://www.softrebootwellness.com/contact/