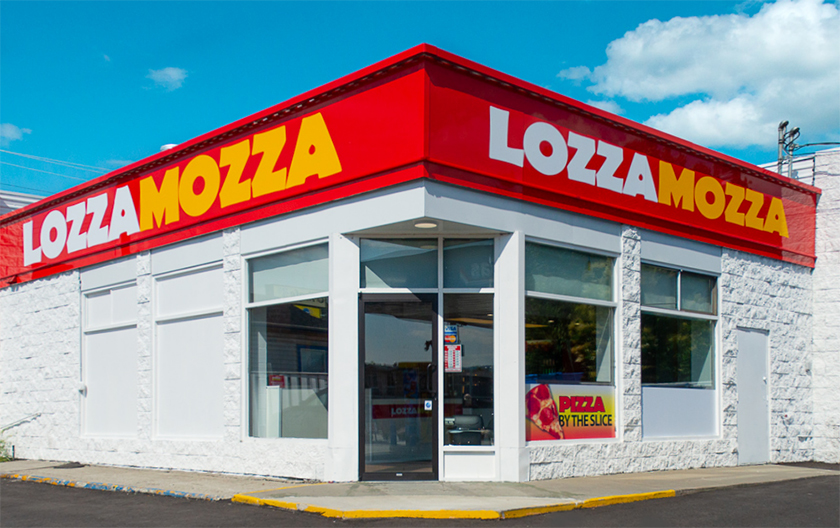 Lozza Mozza knows that the only acceptable quantity of mozzarella on a pizza is 'lots of'. If the thought of a piping hot pizza glistening with golden, oozy cheese has got you feeling pangs of hunger, they can have a perfect pizza at your door in no time. You don't even have to lift anything but the finger that opens their new phone app. 
Their online ordering system is designed to make it easier than ever for you to order the restaurant's quality gourmet pizzas from the comfort of your own home, or on the go.
Go to https://lozzamozza.com to find out more.
As delivery applications like Uber Eats, DoorDash and Grubhub make online food delivery ubiquitous, Lozza Mozza Pizza wants to stress the value of supporting a local business by ordering directly. 
With restauranteurs paying on average 30% commission per order to these common delivery apps, the Vernon-based pizza parlour is proud to now offer you an ordering platform that rivals the big guys. 
On the new mobile and desktop app, and online ordering page, you can select from Lozza Mozza's extensive menu of traditional and gourmet pizzas, all of which are available for takeout. 
The pizzeria offers a number of exciting takes on classic styles including their 4 Cheese Classic, Pete's Double Pepperoni and Vern's Meatlovers. Their Hawaiian pizza, called Pineapple Express, features a ham and bacon combination plus their secret cheese infusion.
If you have a more adventurous palette, some of the restaurant's most talked about slices include their In'n'Out Burger, which couples their secret burger sauce with premium ground beef, fried onions, American pickles and premium American cheddar. The comedically titled Dill Murray brings a New York, European fusion with dill pickles, white cheddar pierogies and prosciutto.
Lozza Mozza knows that pizzas are not only for the night of a celebration but also for the morning after. That's why you can now order their Hangover Brunch Pizza online. The gustatory sensation features chorizo, breakfast sausage, baked potato, sunny side up eggs and hollandaise sauce. 
With their streamlined new system, you can easily add extras and drinks to your orders. 
Lozza Mozza Pizza is a family-owned and run business that is committed to using local and fresh ingredients only.
A spokesperson for the pizzeria said, "We are a family-owned and operated local pizzeria that specializes in gourmet recipes and sourcing quality local ingredients. We are everything that large franchise pizzerias are not and we take pride in every pizza that we make. Lozza Mozza never scrimps on quality."
If you've got a taste for takeout, get it by the whole pizza or the slice from Lozza Mozza.
Visit https://lozzamozza.com today and treat yourself.