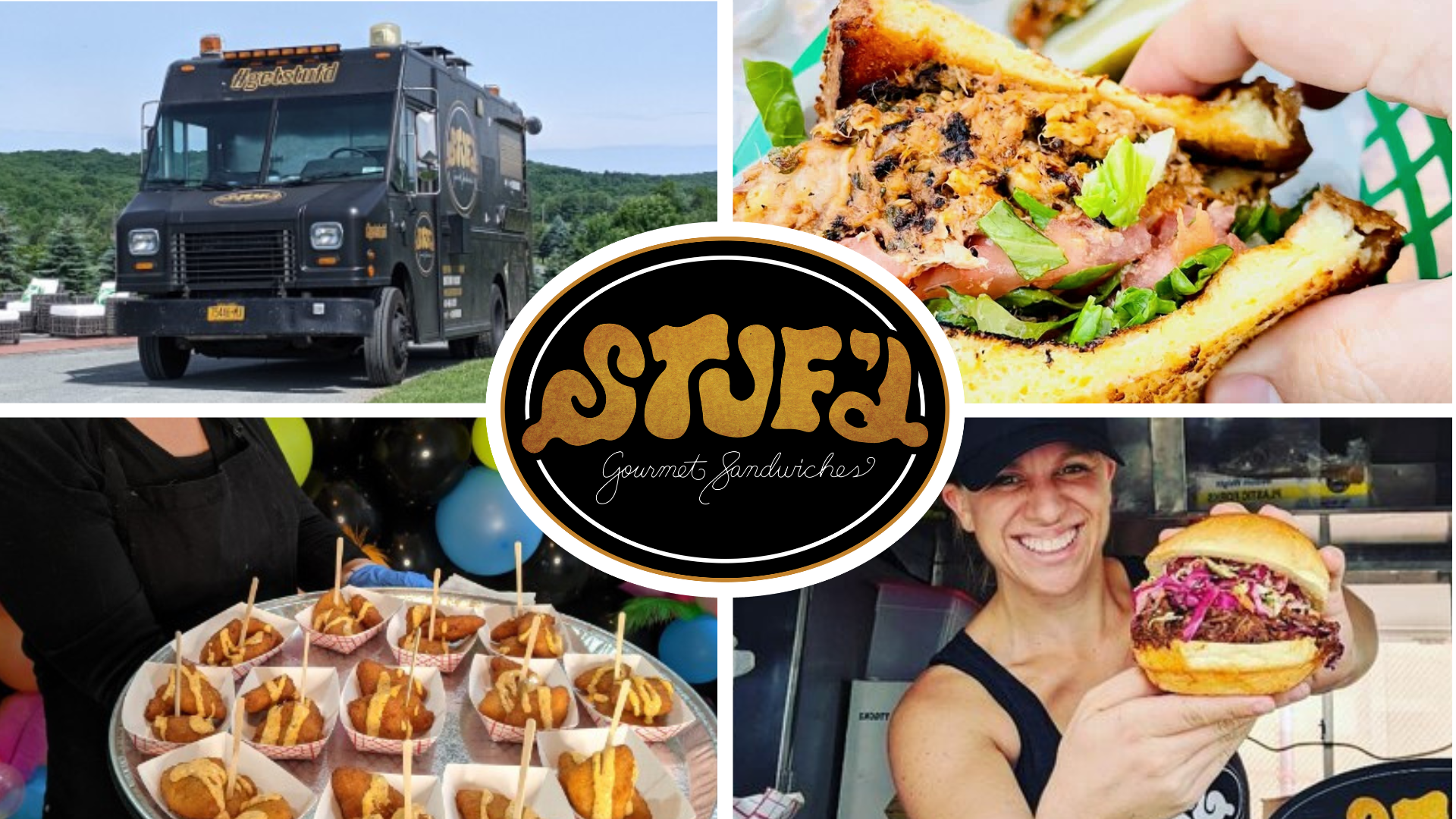 When you organize an event, you want a caterer that doesn't just get people excited, but gets them what they want. Brooklyn-based food truck and catering company, STUF'D, has designed their trucks to do just that, bringing you their gourmet street eats anywhere in New York. Whether you live in Franklin Square, Hewlett, Oceanside, or beyond, STUF'D will cater to your tastes at any event, be it a backyard bash or a corporate lunch.
To make sure you love every bite, STUF'D customizes their menu around the needs of each individual event. From grilled cheese to greek salad, this flexible approach to food truck catering aims to provide the perfect fit for the taste, size, and budget of your gathering.
Check out some of their incredible menus at https://www.stufdtruck.com
With the doubling of the food truck market over the past decade, many businesses have pigeonholed themselves with niche menus or aesthetic gimmicks in an attempt to stand out from the competition. This trend has certainly brought us some delightful novelties, but such an emphasis on specialization means that you're out of luck if you ever have a hankering for something different.
Originating as a french toast truck, STUF'D has grown in the opposite direction, becoming a truck for all occasions. Though its french toast roots still run through many of the company's dishes, especially the deserts, quality is the only non-negotiable aspect of its modern menus.
In service of this jack-of-all-trades approach, STUF'D has expanded their already impressive list of menu items to include alternatives for any dietary restrictions you may have. These options feature vegan, gluten-free, and Kosher-style foods, just to name a few.
STUF'D is branching out beyond lunch as well, adding breakfast foods for your morning events (or for anyone else who wants breakfast at all hours). The breakfast menu includes classic breakfast sandwiches, quesadillas, omelets, and of course, french toast.
A spokesperson for the company said, "We will tend to any event, no matter how big or small. Our most popular events are weddings, birthday parties, and bar/bat mitzvahs. We will even deliver to offices to cater your next breakfast, lunch or happy hour event. Tell us what you need, and we will make your day special and make sure you leave STUF'D!"
Visit https://www.stufdtruck.com to find the perfect menu for your next event!