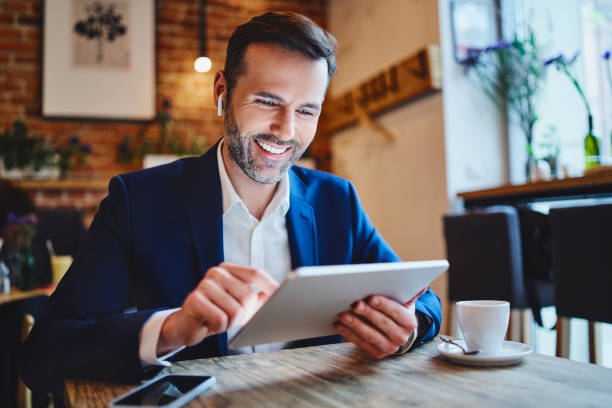 Young home owners seeking the latest information on marketing services for selling their homes are invited to subscribe to the all-new YouTube channel by Alexis.business. This new channel promises to provide expert guidance and information on marketing services for home owners looking to sell their homes, on a regular basis.
The new YouTube channel was created with the needs of young home owners in mind, who are looking to sell their homes at the best possible price. Alexis.business welcomes input on which topics to explore to better serve their audience.
Alexis Nilo La Hoz Sarduy, owner of Alexis.business, stated that the new channel will be an interactive platform for viewers. He emphasized that this is not a traditional channel, and one of its unique features is that FSBOs will have the opportunity to use their brand names instead of using YouTube's. Additionally, the channel won't have any advertisements, ensuring that viewers can focus solely on the content being provided. The aim of the new YouTube Channel is to help FSBOs get the web visibility they need for their business. The more feedback they receive, the better they can serve their audience.
Those interested in marketing services for home owners looking to sell their homes, as well as current Alexis.business fans and supporters, can subscribe to the YouTube channel here: "Sell my home in California price by owner Los Angeles." https://youtu.be/LH-Gdvtx-yY Alternatively, they can view more about the company on their website: "Houses for sale california long beach beachfront condo" https://youtu.be/lG89fpxC8_o
Upcoming videos will cover topics such as how to price any house right in downtown Houston, Texas, and sell their home in downtown Los Angeles, California. It will not matter whether anybody is a first-time seller or an experienced real estate investor, these videos will provide valuable tips for anyone looking to sell their home.
New viewers can access all the latest videos on the YouTube channel after its launch on March 25th, 2023, at "Sale your house Texas downtown Houston. Discover How to Price it Right." https://youtu.be/jzzWibYa9sk
With this service users will be able to enhance any video, playlist or channel, among many other things, by adding:
Text
Buttons with links (e.g buy now, download now, add to cart etc)
Subscription Form/optin form - Autoresponder (Aweber, Getresponse, Mailchimp, Mailvio??)
Countdown timer
Video on video
Watermark
Social Share buttons
Image from library or upload
Quizzes
Payment button (Paypal/stripe) accept payment right in video
Google Maps
Replace any video without changing the link.
For further details on the channel's direction and other information on Alexis.business, visit their website: https://www.youtube.com/@salehouse