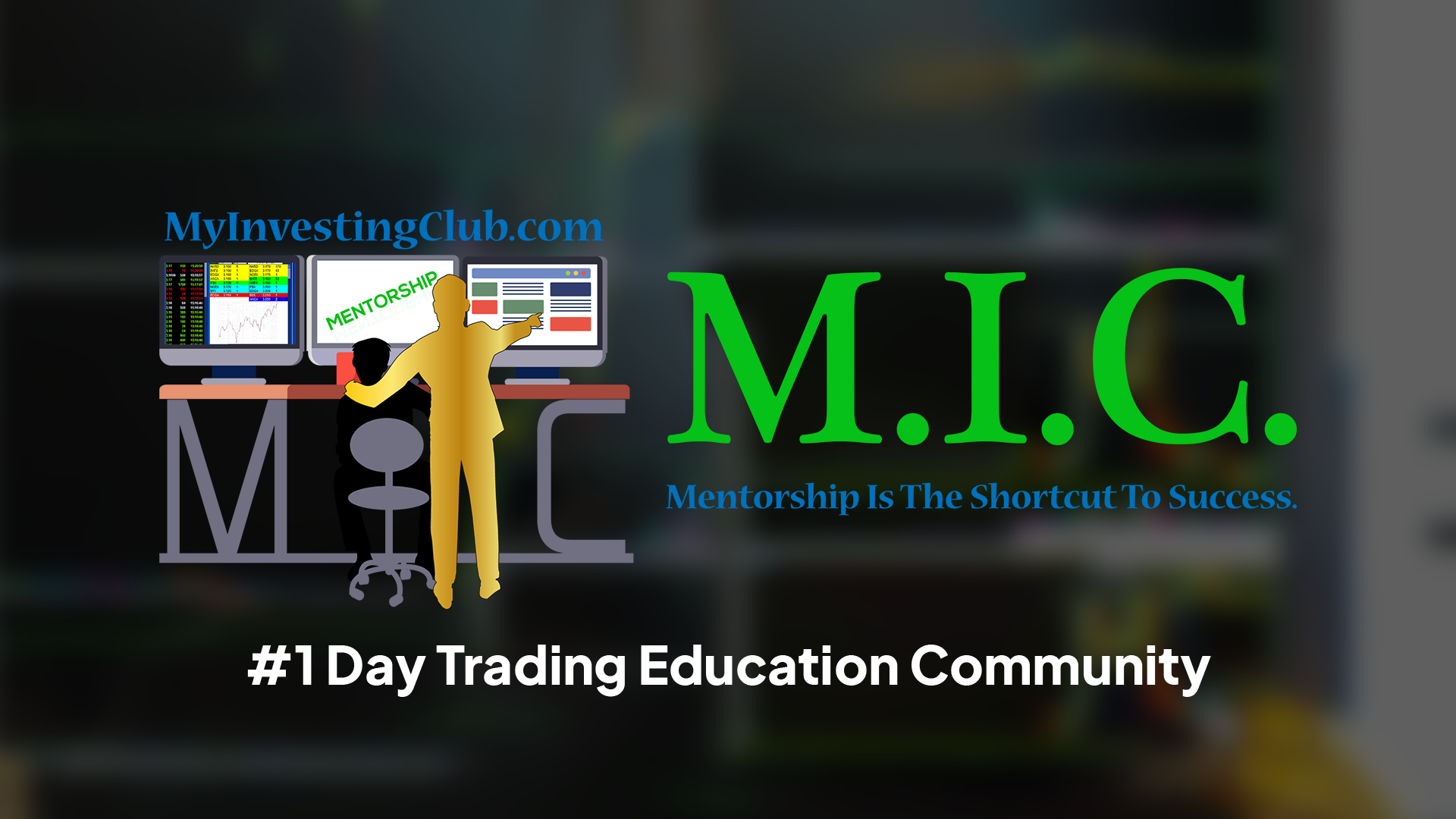 Superstar investors like Warren Buffet and Mr. Wonderful seem to have a sixth sense when it comes to the market. They make more in a day just off the investments they've made than most people make in a year!
However, no matter how supernatural their instincts may seem, there is a fundamental truth to what they are doing: good investors follow their instincts and listen carefully, which is something that anyone can do with enough practice.
To help you get started, the market experts at My Investing Club are building a community of informed, enthusiastic day traders of all skill levels.
To read more about the M.I.C. team, visit https://myinvestingclub.com
M.I.C. has built it's platform to be a state-of-the-art learning management system intended to educate intended to educate day traders to consistent profitability while minimizing their risk. Using their platform, you can learn through their program and network with other students as well as experienced traders and grow stronger as a community.
Their online courses, which will become available to you upon joining the platform, cover a wide variety of topics including risk management, fundamental and technical analysis, and maintaining consistency in the market through all market cycles. These aspects, they say, are essential to maintaining long-term growth, and represent the most prevalent obstacles faced by by traders of all skill levels.
The platform hosts a substantial video library containing content curated by the experts at M.I.C. to provide up-to-date information on current market cycles. They also provide new content weekly in video format as well as in-depth webinar training sessions, allowing members to get the most recent information and ask questions.
The chatroom also allows members to speak directly to the co-founders of M.I.C., who will share their specific insights and knowledge. Tosh Bradley, Bao Nguyen, and Alex Temiz, the three leaders of M.I.C., possess a broad spectrum of market knowledge and mentor individuals of all skill and experience levels as part of their commitment to the community they have built.
In the company's own words, "It is our mission to mentor and guide as many people as possible to become consistently profitable day traders. When we first started, we wished there was someone to help us. M.I.C. was created to arm traders of all levels with all the necessary tools to achieve success and total financial freedom."
You can contact the team directly via their website. The company offers discovery calls to be scheduled in advance, during which you can explore the ways in which the program may be useful for you.
The information and connections provided by this program could be the jump start you need to grow as a day trader. The team's tips can help you keep a level head under pressure and recognize patterns when they emerge.
Find out how you can sign up today at https://myinvestingclub.com