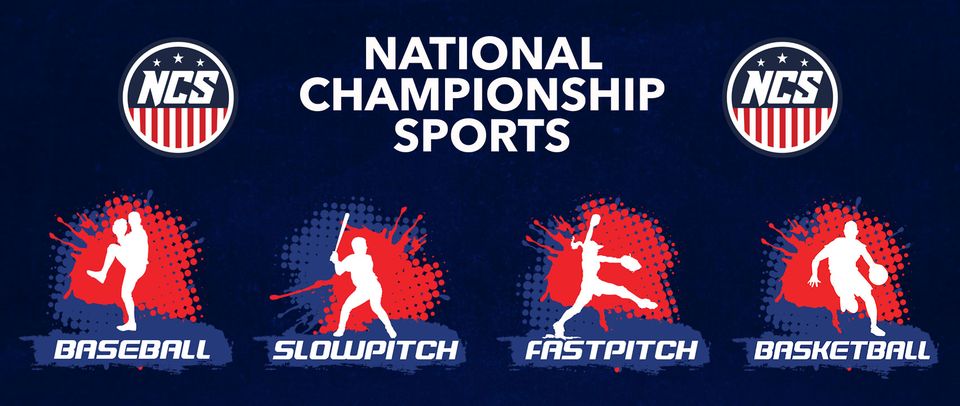 Whether you are a parent watching your child play America's Pastime, or just a professional looking to unwind on the weekend, National Championship Sports has a tournament for you. Join up and experience the thrills of real travel league play with other players who are at your skill level!
To sign up today, visit https://playncs.com
The association has been formed to give amateur players like you the chance to experience league play and travel ball without relying on a local league to support them. NCS is currently in the process of expanding nationwide, and plans to provide their services to players all over the country.
Baseball, fastpitch and slowpitch softball are, unsurprisingly, unrivaled in terms of popularity in the US, with more than 26 million players across thousands of local, minor, and professional leagues. However, it can be difficult for amateur players in many areas to find and participate in larger tournaments, as the infrastructure for these events simply does not exist.
National Championship Sports is seeking to change the landscape of amateur sports altogether by helping teams in underserved areas participate in tournament play. Their sleek, modern website and unparalleled organization will help players of all stripes find a league for them.
NCS is divided into several categories, with opportunities available for youth, adults, and seniors alike.
Younger players will find options in both softball and baseball, with slowpitch also available for players over 18 years of age. Senior slowpitch softball leagues have been created for players over 40 years of age or for those who desire a more laid-back sporting experience, although competition is still very real and equally heated.
National Championship Sports is dedicated to giving teams a great tournament experience with fantastic awards packages.
Why pass up an opportunity this exciting when the door to your athletic dreams is wide open? Join National Championship Sports and become part of a rapidly growing community of sports enthusiasts just like you.
NCS is also currently offering a great business opportunity to directors to assist in the organization and execution of tournament play as they continue to expand.
Find them on Facebook at https://www.facebook.com/nationalchampionshipsports